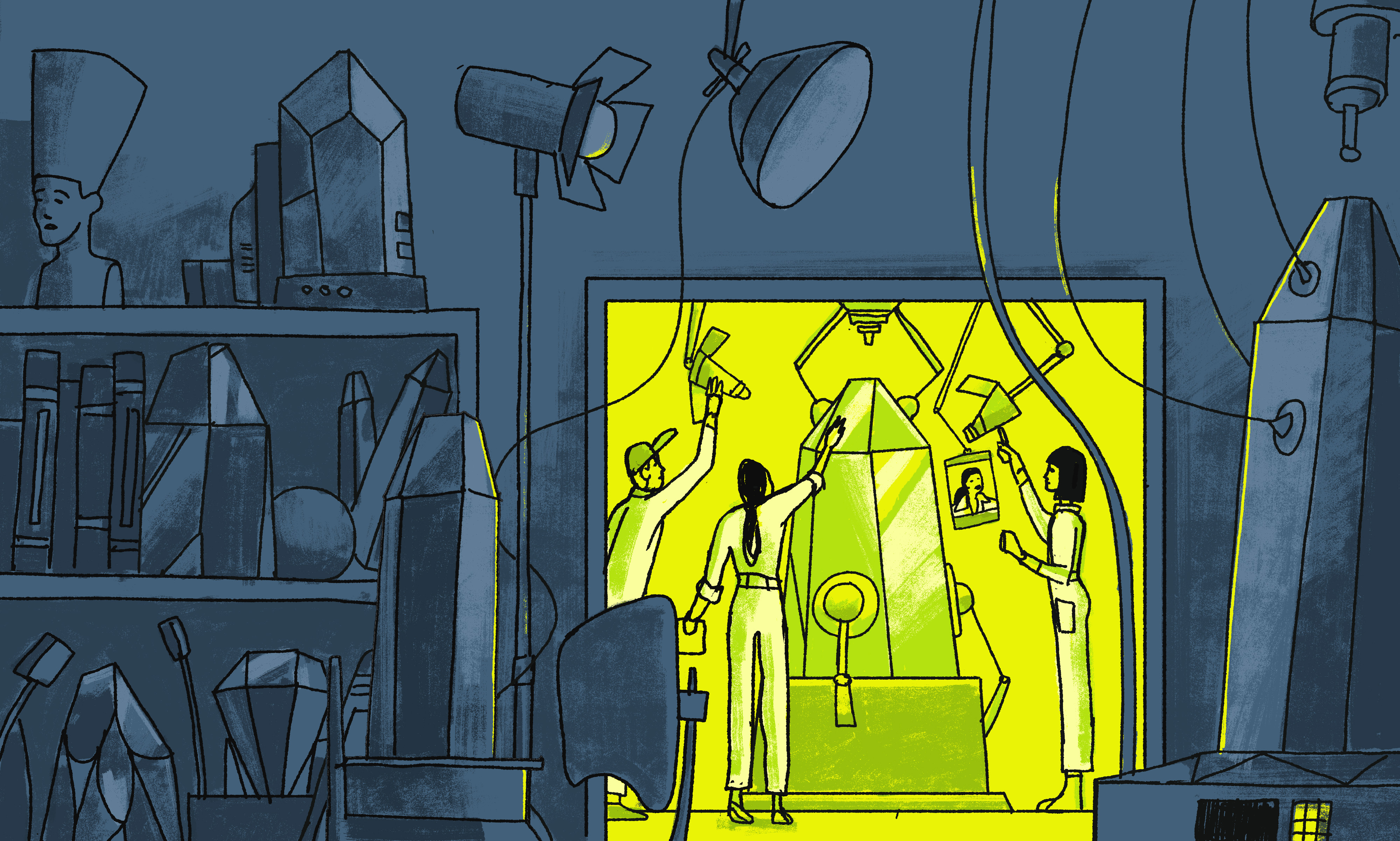 Designing for the web has changed dramatically in the last two decades — and it's far from done. Every few years brings major breakthroughs in how we think about digital media. From the advent of web standards, to responsive web design, the mobile first approach, or the inception of design systems instead of pages, change itself is the only constant.
Designing for the web means designing for an ever changing medium. How do we create a design process that embraces that change and consistently delivers quality results?
Our answer is flexibility, collaboration, and iteration.
Flexibility
Every project poses unique challenges. We've spent decades curating and fine-tuning a collection of discovery tools that can be used to better understand these challenges, and to meet them strategically to drive success. All of these tools — collaborative workshops, activities, and research exercises — are designed to understand audiences, build user empathy, structure information, generate ideas, and explore possible design directions.
One of our first tasks with each project will be to custom tailor the approach, hand picking the right exercises from dozens of candidates across information gathering, user empathy, and information architecture categories. Your team may be asked to complete surveys and interviews, engage in guided brand explorations like This but not That exercises, or perform challenging structure exercises like Card Sorting. Each activity builds context and narrows the field of probable solutions, helping us to close in on the right design direction.
In order to arrive at the right design direction, flexibility is key. The design process evolves from visual explorations like element collages, mood boards, and style tiles, to complete component designs that combine fluidly into a comprehensive design system. Design systems — unlike page-by-page static designs — flex effortlessly as content and presentation needs inevitably shift.
We've found a user focused, research driven process that works. But we love to flex with the needs of the project and consider new ways of achieving results.
Collaboration
Our team is made up of project managers, strategists, designers, and developers — each with their own perspective. Add to that your team with at least as many unique roles and you've got a wealth of knowledge looking at the project from every angle. Our aim is to bring the full complement of that experience, context, and creativity to bear on the project.
We involve the entire team in everything we do. Designers and developers are included in early strategy discussions and architecture decisions, UX strategists and developers are involved throughout the design process, and strategists and designers are included in the development phase to support developers, review their work, adapt to content changes, and provide quality assurance. Project managers are involved throughout, keeping a keen eye on resources and polling individual team members to make sure we're delivering on time and on budget. This interdisciplinary collaboration avoids disruptive (and expensive) hand-offs between project phases, and ensures that we're all sharing the same vision for what we're building.
From the very beginning of the discovery process you'll notice just how involved we want the client team to be. Whether it's in early discovery workshops, feedback sessions around color palettes, style tiles, or component designs, or even live collaborative editing of page comps. Throughout all our design work we'll keep coming back to the same questions: Are we supporting user needs? Are we driving organizational goals?
Our focus on collaboration comes through in the tools we use, too. We share all project assets in Basecamp, use Slack for quick ad-hoc communication, hop on Zoom calls on-the-fly, and invite comments and feedback directly on design comps with Figma. We'll focus on full access communication and share a complete, clear picture of project status at all times.
Iteration
Iteration puts our collaboration and flexibility to work for us, drawing on frequent and ample communication to perform a series of minor course corrections rather than abruptly discovering we've strayed off target. From the earliest stages of discovery through delivering a final design system we'll be inviting and addressing feedback in ongoing cycles until the full team agrees we've hit the mark.
In practice, this looks like regular, collaborative working meetings rather than secreting away and then doing a grand reveal. We aren't looking for a single emphatic "Oh WOW!" at the end of a long wait, but instead plenty of "Yes! This is the right direction" as we journey together toward the final product.
Feedback is integral to our process, and we'll take just about any we can get. But there are definitely different types of feedback — some more useful than others:
Subjective feedback - "I don't like this color."
Prescriptive feedback - "Can you change the typeface for this heading?"
Objective, user-focused feedback - "Will our users know to click that button?"
Engagement, participation, and the quantity and quality of feedback are all determining factors in how effective our iteration cycles are — and how efficiently we arrive at a design system that will drive success for your project.
---
Digital media is constantly in motion. Paradigms shift, technology changes, and suites of tools come and go as the de facto industry standards — but flexible, collaborative, and iterative processes thrive in change.
Are there principles, values, or adaptive processes that have helped you navigate the shifting demands of digital media? Feel free to share in the comments below.
Design