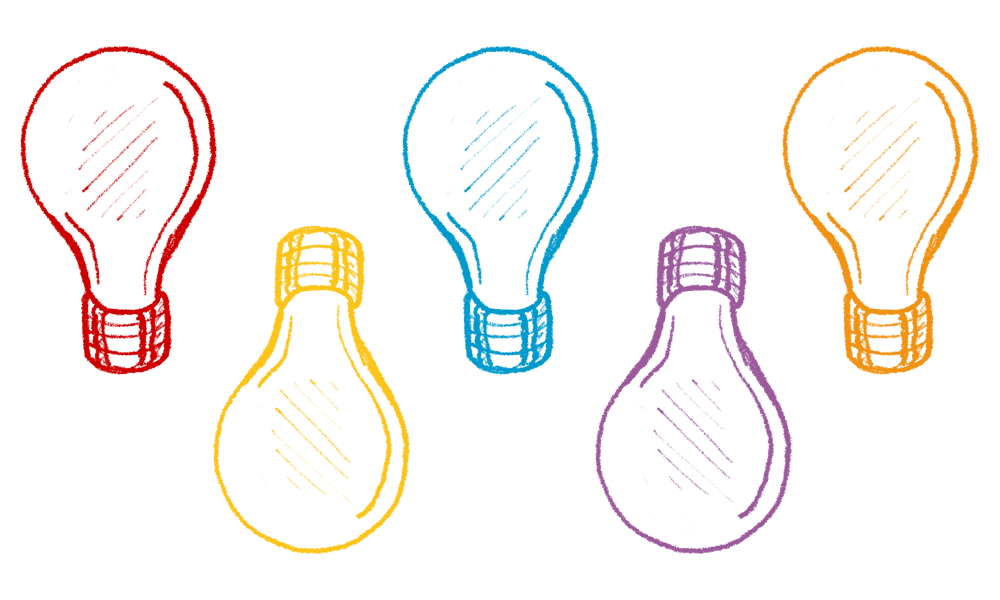 Great user experience is my world – yesterday, today and tomorrow. My interests within the technology field have ranged from graphic design to programming and everywhere in between. Luckily for me, I come from a tech-savvy family. My father was a programmer, and I spent countless hours watching him type what looked like secret code (later in life, I learned this was HTML) and see images magically appear.
Around 2008, my brother was working as a programmer and started to hear about UX, which had become a buzzword in the development world. He suggested it might be something I might be interested in, and with further research, I had a lightbulb moment. This was what I had been looking for! UX combined my love for technology, design and human-computer interaction.
However, despite getting a lot of buzz, UX wasn't academically popular yet, and my college didn't offer a program, so I stuck with Communication Studies.
After nearly a decade of working in the advertising/marketing realm, I was still curious about UX. I finally decided to get my masters degree in User Experience Design at Kent State University. While there, I learned all about UX through their LUMEN model – five steps that utilize a logical narrative to encourage research, ideation, and execution in order for an individual to meet their fullest abilities.
This resulted in a career change from advertising to User Experience, and it came with immense joy, as well as an abundance of lessons.
For those new to the UX field, here are five key lessons I've learned thus far.
1. Be open to criticism
Now, I know this might be easier said than done, but one of the best ways to learn and grow is to reach out for feedback on your work. You'll be able to hear different perspectives and get insight into varying views to solve a problem.
2.You will wear many hats
As a User Experience Architect, not only are you tasked with working on the strategy for the project, but you become the product owner, also. It's part of your job to include the team on discussions, updates, direction on the project and also, to make sure you provide them with the next steps to complete their portion of the project.
3. Document everything
Let's be honest, you can't remember everything. Documentation is key. Especially working in an agency where you have multiple accounts that you're working on simultaneously. Not only will this documentation help you keep track of the direction of the project and any changes that occur, but it will help keep the whole team in the loop as well.
4. Work on paper
Sketch out your ideas. Before jumping into creating your wireframes, it's helpful to get ideas out on paper. Usually, the ideas in your head come in chunks but by putting those pieces out on paper will help you provide a clearer direction on where you want your wireframes to go.
5. Plan before you start
When starting a project, everyone is always eager to get going. Take a moment to sit down with the team and plan out the project. This includes making sure everyone is on the same page for budget, timeline and next steps. Discuss which pages need to be wireframed so the team has a heads up of what pages to expect to discuss and provide input. As the old adage goes: "By failing to prepare, you are preparing to fail."
Whether you've been in UX for one month or 10 years, what advice can you share? Have you always worked in UX, or did you change careers like me? What are the many hats you've worn over the years?
Design
Process
User Experience