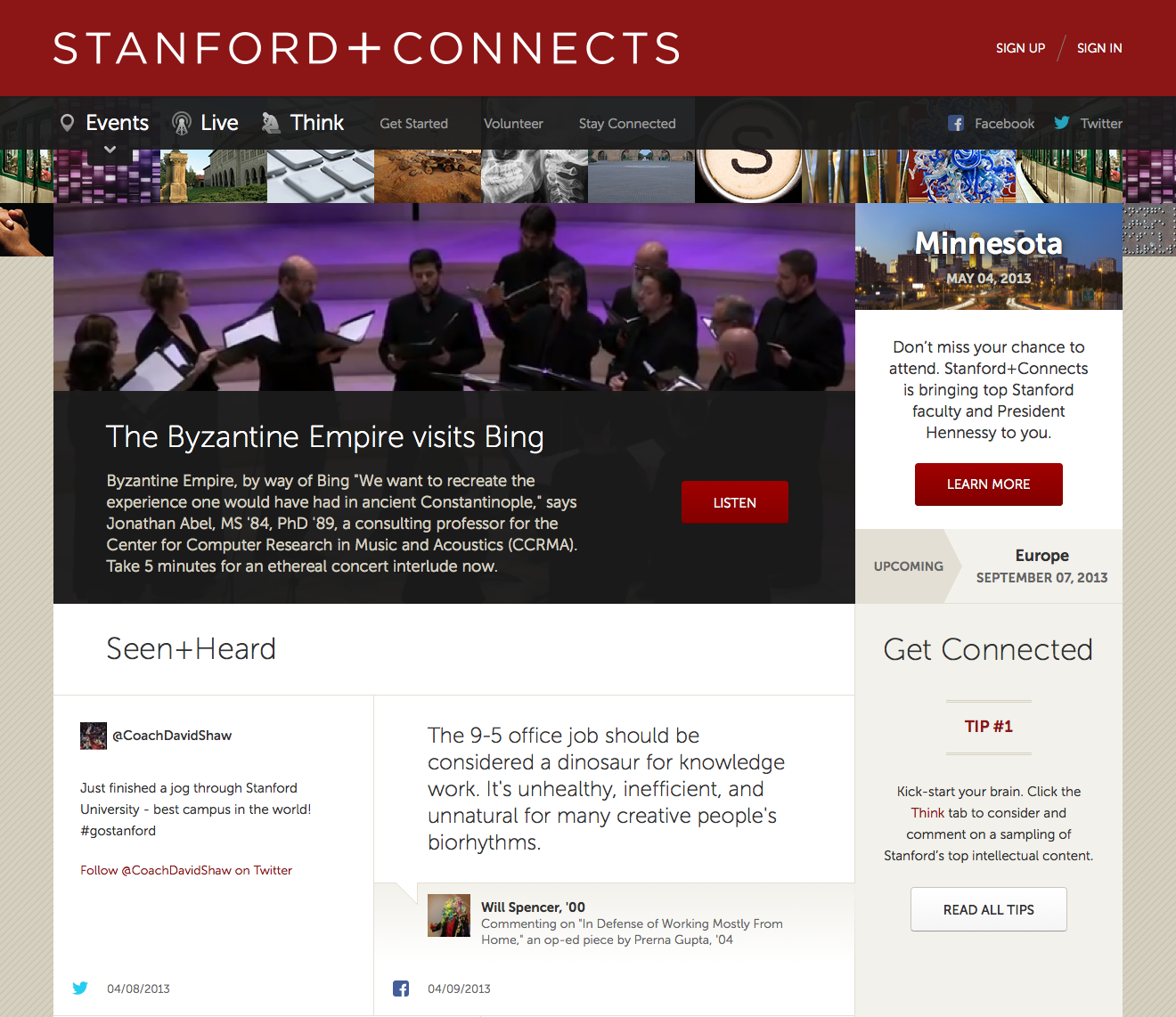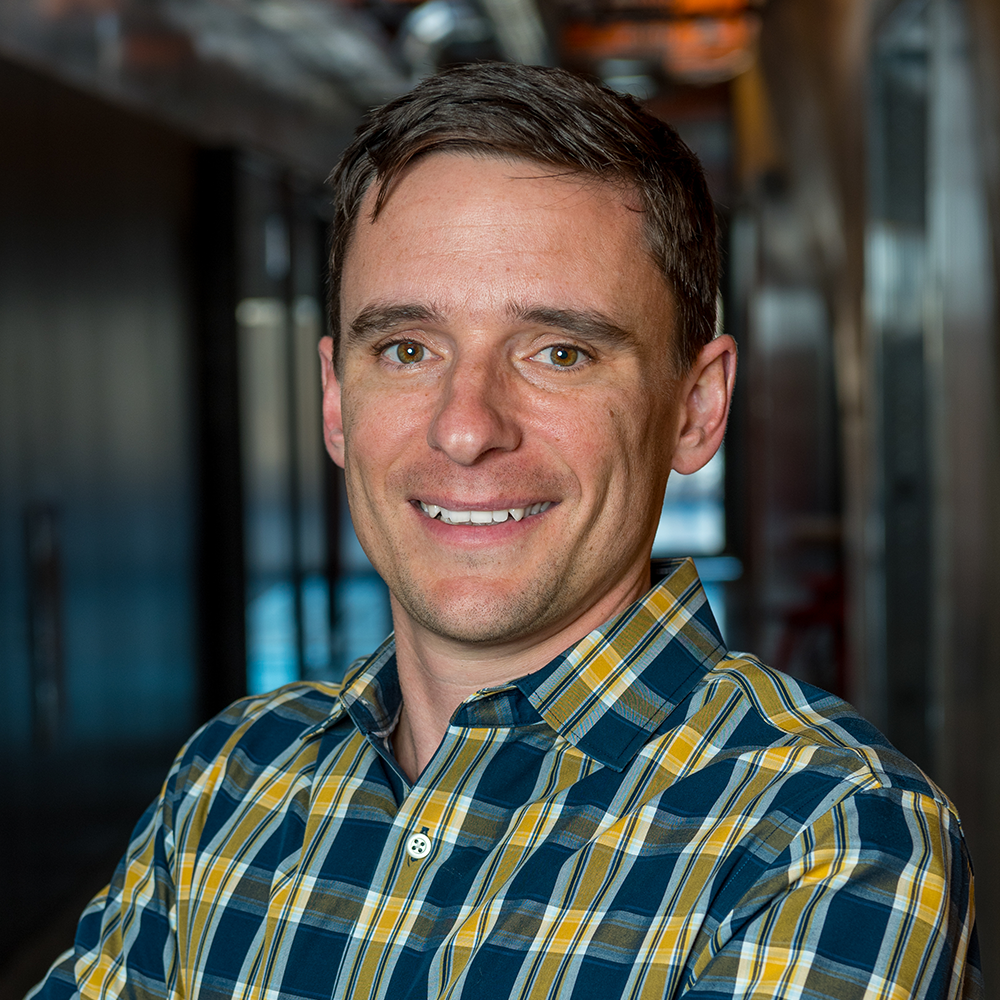 This December, the Stanford Alumni Association selected Aten Design Group as its design and development partner to help build the digital counterpart for Stanford+Connects, an amazing program of alumni events being rolled out over the next several years. With events scheduled for major cities all over the world, plus a compelling series of releases planned for the web, Stanford+Connects aims to bring the very best of Stanford together all over the world — both physically and online. Last week, we launched Phase 1 of the digital experience.
Thought Partnership
In addition to seeking a vendor who could deliver on the project's technical requirements, the Stanford Alumni Association (SAA) sought to partner with a team who would provide collaborative guidance on how to both choose and implement the right features and solutions to support the program. They were looking for an agency that had experience with events, with building the digital counterpart to a physical experience, and with a strong focus on content strategy and user-centered design.
Custom Registration System
One piece still being evaluated at the beginning of our engagement with SAA was event registration. In the past, SAA has used a proprietary system for handling online registration for events. Moving forward, they were interested in a consolidated approach that would leverage a single technology platform for both registration and the rest of the digital event experience. We discussed pros and cons. Pros included flexibility for ongoing customizations, simpler integration into the full web experience, and more design control. Cons were primarily related to an extremely tight timeframe. The pros won out, and from start to finish, we designed, built, and launched the registration system in less than 5 weeks.
Phase 1 Digital Experience
With registration behind us, we moved directly into design and development for the Phase 1 web release, which would include custom event pages for each of the upcoming events, integrated registration, rich content published by SAA, and a framework for rolling out digital community features moving forward. The design is beautiful and responsive, crafted for delivery across multiple devices.
Looking Ahead
The team at SAA is creative, highly engaged, and strongly motivated — stay on the lookout for iterative releases that add real value for the Stanford+Connects experience. We're thrilled with the process, the collaboration, and the product so far, and we're looking forward to the next round of deployments over the weeks and months ahead.
Education
Site Launch