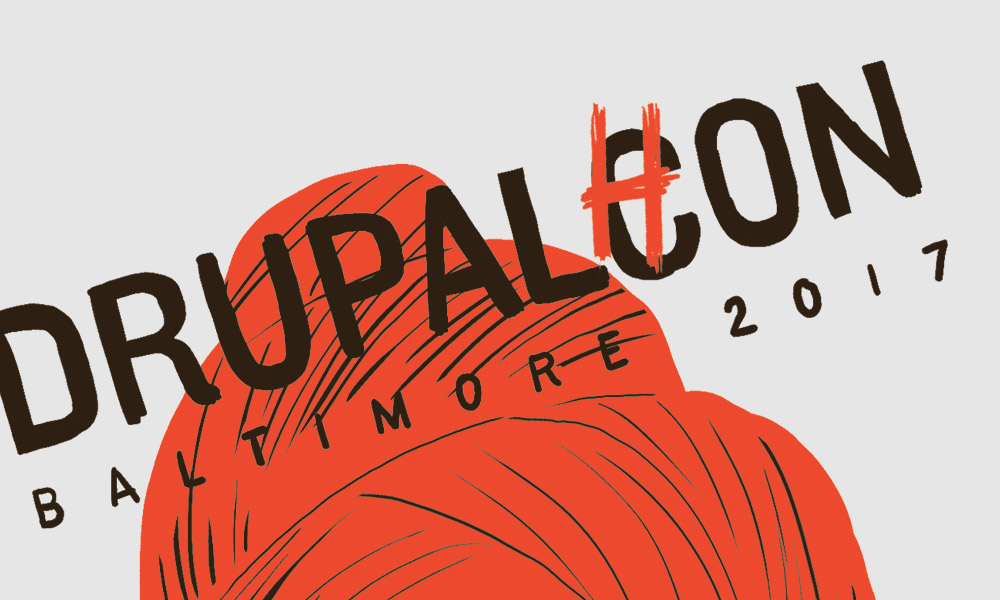 It's that time of year again when the Drupal community of developers, designers, strategists, project managers and more come together for the biggest Drupal event in the world: DrupalCon North America. This year, from April 24-28, we'll be in Baltimore and here's where you can find us:
The Aten Booth
Be sure to stop by booth 216 in the exhibit hall, we'd love to chat about the successes and challenges you face in your web projects. We'll also have our sought-after sketchbooks to add to your collection.
Monday, April 24
Nonprofit Summit
We are thrilled to support the newly added Nonprofit Summit at DrupalCon this year. Chris, Aten's Director of Digital Strategy, and Joel, Aten's Director of Engineering, work closely together and are sharing tips to create intuitive and compelling experiences for organizations to successfully connect with their users.
Tuesday, April 25
Mastering Drupal 8's Libraries API
Matt Jager
2:45 p.m. - 3:15 p.m.
Room: 307 - Acquia
Wednesday, April 26
Powering an Interactive SVG and JavaScript Game Engine with Drupal
Peter Weber
2:45 p.m. - 3:15 p.m.
Room: 307 - Acquia
A Type System for Tomorrow
Gabe Sullice
3:45 p.m. - 4:45 p.m.
Room: 318 - New Target
Thursday, April 27
Testing for the Brave and True
Gabe Sullice
10:45 a.m. - 11:45 a.m. Room: 315 - Symfony
Drupal
Drupal Planet
Education
Events