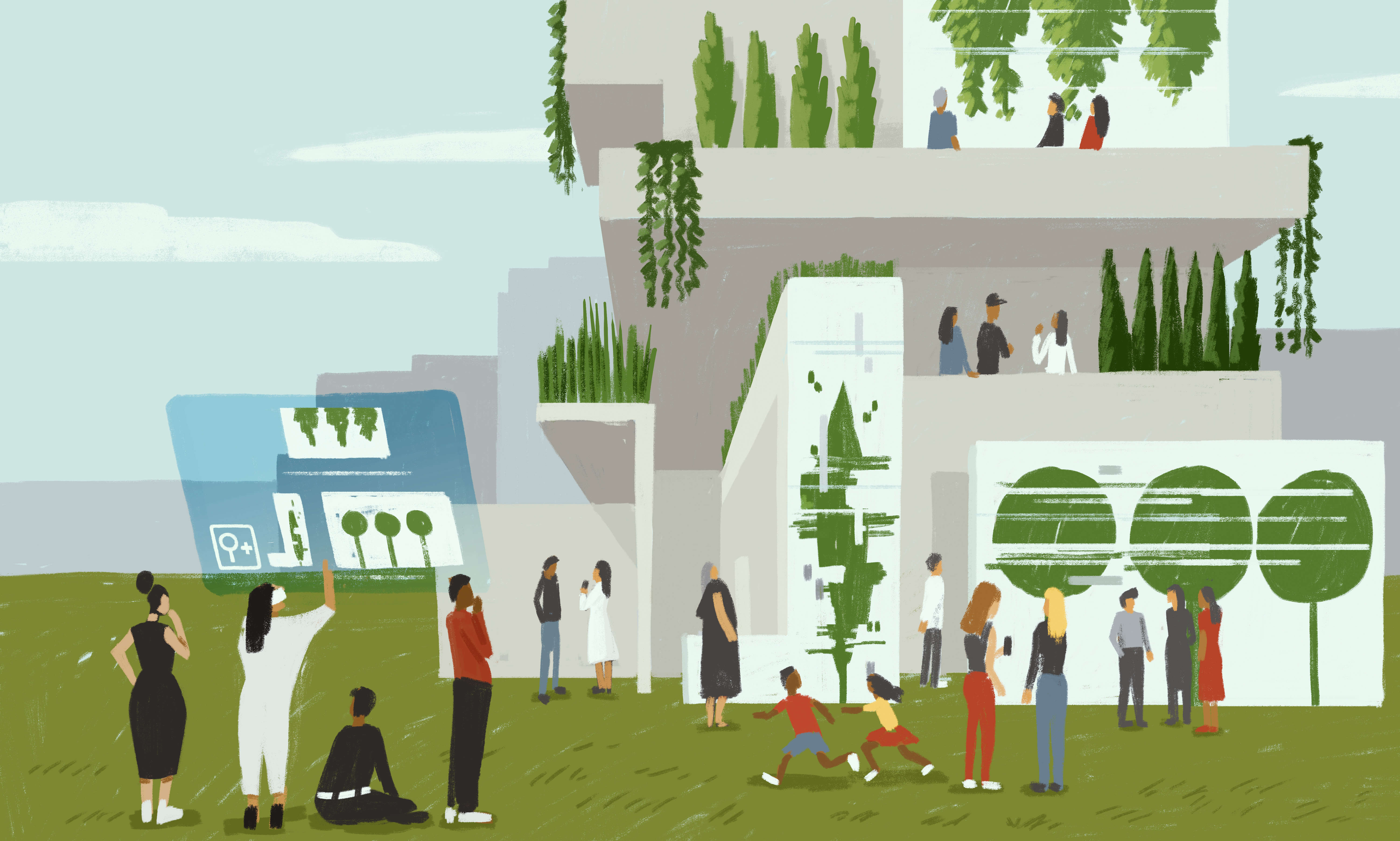 Accessibility, usability, and inclusion are often afterthoughts when it comes to website redesign. Clients regularly expect to run a few web accessibility tests at the end of the project, make some tweaks, and call it a day.
At Aten Design Group, however, web accessibility is part of our DNA. And, we would argue that equity and inclusion should be considered at every part of the website redesign process, including the strategy phase. Particularly for public-facing groups, such as libraries, universities, transportation providers, and government entities, it's imperative to meet the needs of all stakeholder groups within the greater public audience. ​​By engaging with these populations directly, you are not only gaining insight into their unique perspectives, but creating an equity-driven approach that brings diverse voices to the table and speaks directly to their needs.
So here's a brief primer on why equitable stakeholder identification and outreach should be an integral part of website strategy.
A Business Case for Digital Inclusivity
Rather than being the proverbial frosting atop a redesign project, web accessibility and diversity considerations are critical ingredients that should be baked into user-friendly websites. Addressing these considerations from the start of the project will ensure that the investment you make now in your website will satisfy both your needs and that of your visitors.
So what are these considerations and how do you include them?
It starts with identifying user nuances—related to everything from income and ethnicity to age, language, and disability status—to guide design, navigation structure, content, and more. In practice, this involves considerable information-gathering on the front end and application of these user-supplied insights throughout the redesign process.
Once you understand the importance of accessibility, usability, and inclusion considerations, it's time to identify your unique user groups, connect with them on a personal level, and elevate their voices to ensure everyone is heard.
Aten's Inclusive User Outreach Process
While each project is unique, there are four steps we typically employ to ensure equity and inclusiveness are an integral part of the design strategy.
1. Identify external stakeholder groups. We first work with clients to identify and/or develop consensus regarding their user audiences. Apart from asking internal stakeholders directly who they think the website's user groups are, we believe it's important to gather a breadth of unbiased, quantitative data to establish a baseline understanding of who your users are and what content they are engaging with. For example, we might employ census data to break down audiences for city website redesigns or other location-based website strategies. Or we might explore website analytics to identify sources of existing traffic and content engagement.
For example, when we worked with the City of Oxnard, we identified user groups that matched the demographics of the city itself, ensuring that we connected directly with the city's largely Hispanic and blue-collar population, as well as adding public housing seekers as a key audience group based on the site's web analytics.
In our work with the Corning Museum of Glass, user groups include researchers accessing museum records, museum visitors, glass collectors, and a broad contingent of members visiting from all over the world - all with varying levels of familiarity and priorities across the museum's resources.
2. Locate personal connections to user groups. In order for Aten to secure critical user-group insights, we must first connect with members of these groups, preferably on a personal level. So our next step is to identify the client's internal departments or individual employees that have direct contact with members of the various user groups.
With the City of Oxnard, for instance, we asked employees within the recreation department to identify specific individuals from each user group that they knew of—or preferably knew well—that might serve as a voice for their respective groups. Employees came back with a list of contacts that were:
Actual user group members (e.g., senior citizens, Hispanic residents, local business owners, etc.),
External moderators for user groups (e.g., the activities director at the local senior center, library staff, etc.), or
Internal outreach personnel (e.g. section 8 housing directors, customer service employees, etc).
3. Request user participation through personal connections. Effectiveness often hinges on the fact that outreach to these user groups comes via personal connections as opposed to mass emails. As such, we provide suggested formats for our clients to reach out to these previously identified users but also request that the actual communication comes from personal contact from internal employees or outreach personnel.
4. Perform user analysis. Once we've identified a handful of representatives that can speak to the needs of all user groups, Aten employs various tactics to secure critical insights to inform website design decisions. While the type of engagement is customized to users' availability, access to transit, and affinity with virtual collaboration tools, tactics can include:
In-person workshops, which might involve card sorting, sticker voting, co-creation brainstorming exercises, etc.
Virtual or online experiences, including interviews, online focus groups, surveys, usability testing, and more.
Through our work with the City of Oxnard, we workshopped with roughly 40 people using both virtual and in-person engagements to gather feedback, test assumptions, and establish a breadth of data to reflect the diversity in users' priorities and challenges. With the Corning Museum of Glass we're employing usability testing to compare results from several distinct user groups.
What Not to Do
Now that you know why inclusivity is important and how the process works, let's take a quick look at what not to do as you try to identify stakeholder groups and perform initial outreach to secure their insights.
Don't:
Employ website analytics exclusively. Website analytics can tell you what visitors are doing with the content and experiences your website offers. And it should absolutely be part of your redesign assessments. However, these analytics can't tell you: what people want to do, but can't, within your offerings, where they struggle and what they don't understand on your current site, nor why they're doing what they're dong -or not doing- on your site.
Rely on assumptions. Unless you've recently talked to members of each user group, you only have assumptions, not facts, about their needs. You really need to interact with these stakeholders to identify and address the related barriers that exist on your site.
Prioritize quantity over quality. An impersonal survey of hundreds of users tells you nothing about the unique challenges of various user groups. So rather than a mass email blast to your entire audience, identify a few representatives from each group that can speak for its respective needs.
Ignore follow-up. Once you secure input from your user groups—be it via surveys, interviews, workshops, etc.—it's imperative that you follow up to thank them for their time and support. The lack of a simple "thank you" can tarnish the perception of your organization and make participants less willing to help in the future.
Paired with a few simple steps on your part, Aten can help you elevate individual yet representative voices from your user groups to ensure that your site meets the needs of all (as opposed to some) of your users.
Get in touch with us to discuss how your site can better serve its users.
Accessibility
User Research
User Experience
Client work