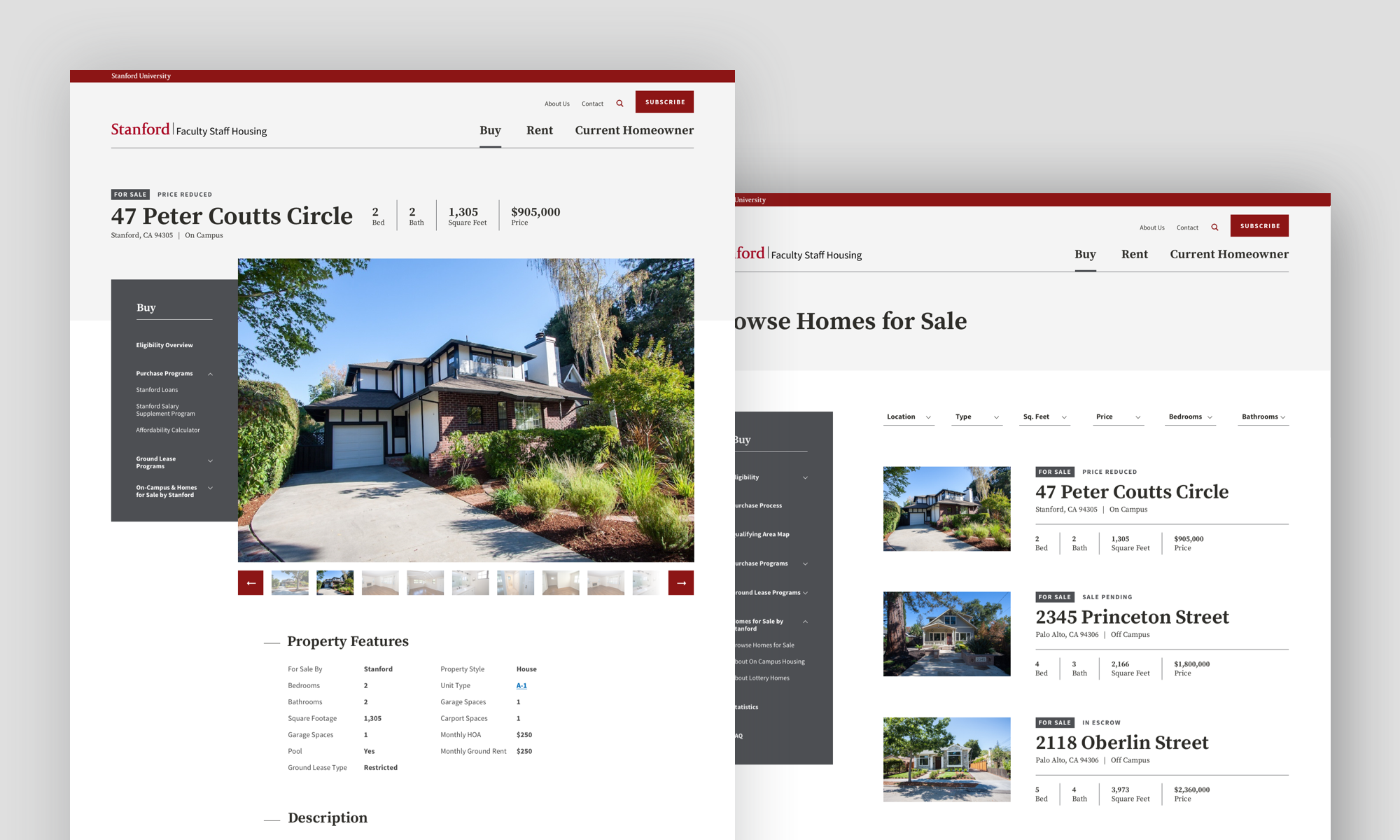 Stanford Faculty Staff Housing (FSH) promotes a flourishing academic community in and around their campus area by providing generous financial support, resources, and services to eligible faculty and staff. Their offices administer housing programs aimed at bolstering Stanford University's unique academic environment by attracting top talent through favorable loans, low cost ownership options, and access to exclusive low rental rates for roughly 1,000 apartments and homes near the campus.
The FSH website features clear, easy-to-navigate listings of homes and apartments near the Stanford campus as well as a variety of information covering the resources, services, and programs available to faculty seeking housing. Complex documentation outlining eligibility criteria has been simplified with an interactive eligibility navigator that lets faculty and staff learn which programs they qualify for with just a few clicks.
The website is built on Drupal 8 and React. Its focus on simple, easy-to-use interfaces puts a better understanding of Stanford housing options at the fingertips of faculty and staff — and it looks great on devices of all sizes.
See Roxy's other shots on Dribbble, the leading destination to find & showcase creative work and home to the world's best design professionals.
Design
Dribbble