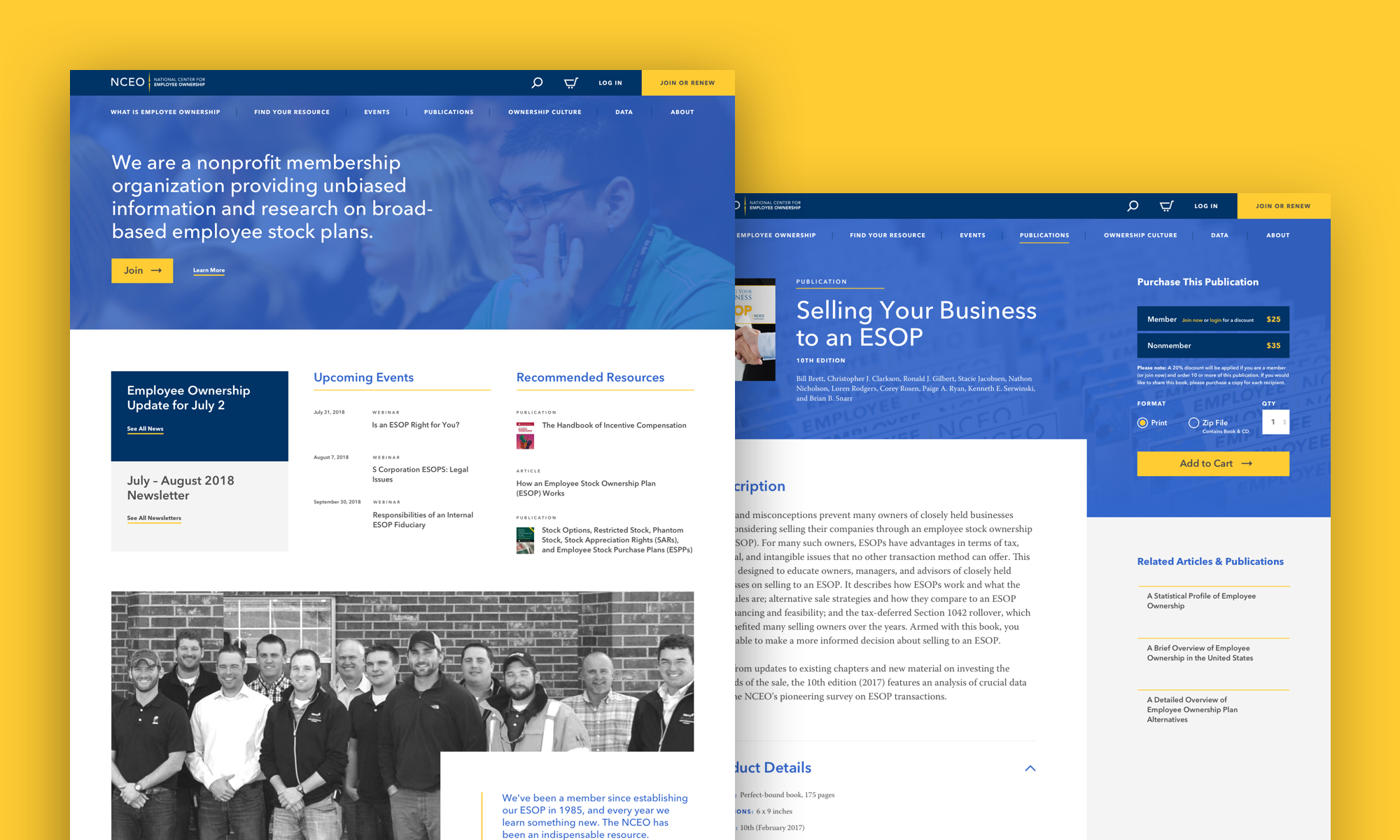 The National Center for Employee Ownership is a people-centered nonprofit organization that has been advocating employee ownership for nearly forty years. Last year we launched their redesigned website, built on Drupal and founded in extensive in-person collaborative research exercises.
Our discovery and design process led the NCEO team through stakeholder interviews, comparative analysis, voice & tone discussions, and group sketching — among other exercises — all aimed at better understanding their organizational ambitions and more effectively connecting their users with in-depth resources and decades of expertise.
The new NCEO.org features a bright palette, people-centered imagery, persistent calls to action, and a variety of goal-driven interactions that focus on connecting users with resources. Broad content restructuring allows the design to deliver a scannable, easy to absorb experience that highlights key publications, trainings, and events.
See my other shots on Dribbble, the leading destination to find & showcase creative work and home to the world's best design professionals.
Design
Dribbble