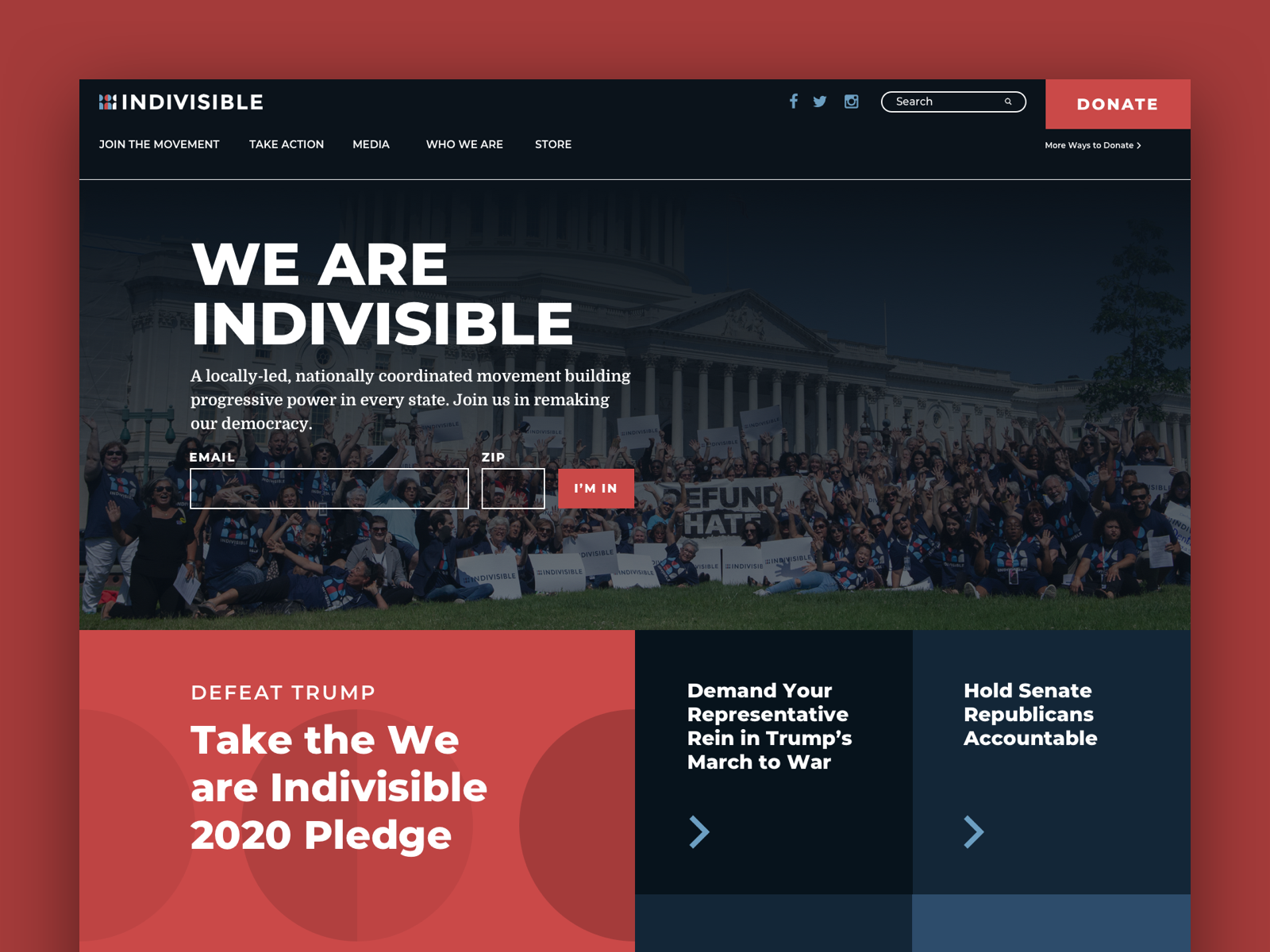 We worked with the Indivisible team earlier this year to redesign the Indivisible.org homepage. The design process was fast-paced and collaborative, rooted in creative discovery workshops with major project stakeholders, and centered around clearly defined goals—including a quick turnaround.
The new homepage features focused, clear messaging and immediate calls to action that connect users directly to relevant content. The redesign was implemented on an existing Drupal site and, initially, was only applied to the homepage. Interior pages have already begun to follow, and more are coming soon.
See my other shots on Dribbble, the leading destination to find & showcase creative work and home to the world's best design professionals.
Design
Dribbble