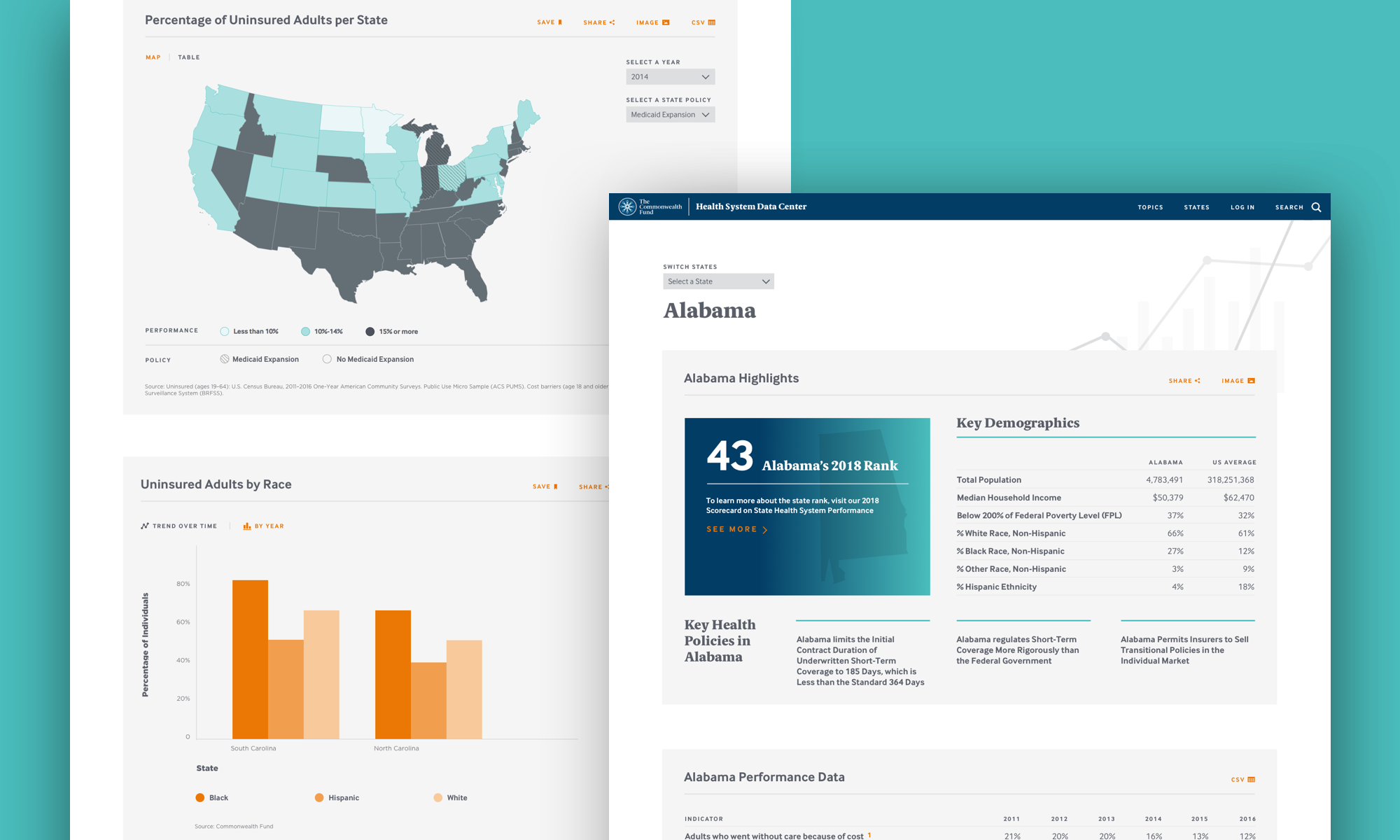 The Commonwealth Fund Health System Data Center supports the improvement of state-level healthcare performance and policies by visualizing subsets of an extensive and complex collection of health data as easy-to-read custom charts, tables, graphs, and maps. Available data spans fifteen major categories and dozens of subcategories, covering everything from insurance cost and coverage, through general mortality, mental health, obesity rates, vaccination rates and much, much more.
Policymakers, healthcare leaders, researchers, advocacy groups, and the media can easily filter the broad collections of data by state or topic to produce intuitive, interactive, and configurable visualizations. The resulting datasets can be further customized by year, ethnicity, and income, as well as compared with datasets from other states or geographical regions.
The Health System Data Center was built on top of an existing Drupal framework using React and Highcharts, an SVG based multi-platform charting library. The application was styled to extend The Commonwealth Fund's existing design.
See Roxy's other shots on Dribbble, the leading destination to find & showcase creative work and home to the world's best design professionals.
Design
Dribbble