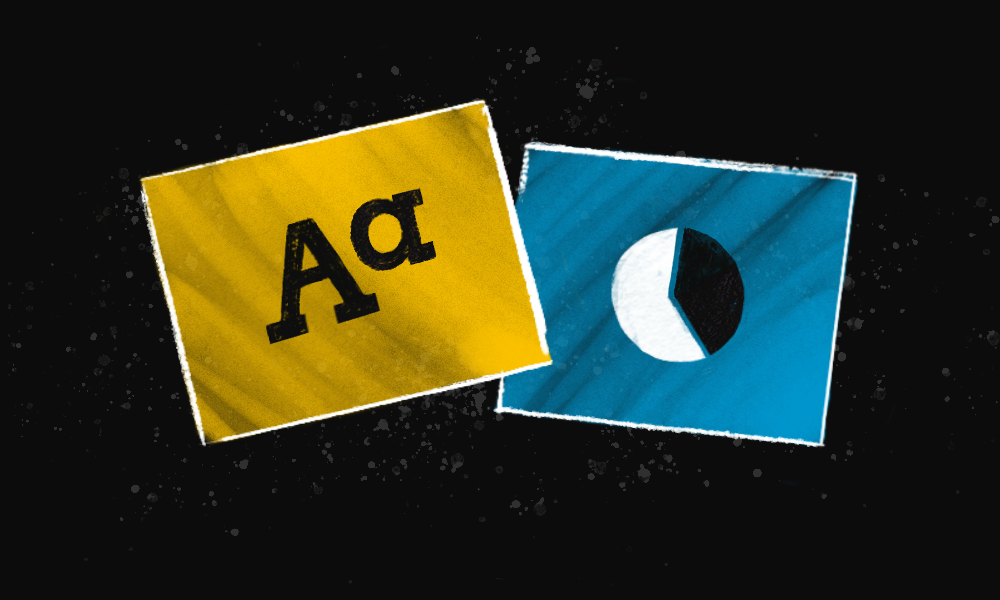 The beginning of a project is an exciting time. As I watch all the visual assets pour in from a client—including branding guidelines, fonts, logos, images—I start visualizing the potential for the future site. After all the assets available have been shared, I sometimes find that there just isn't much of an image gallery to work with. Maybe the subject matter doesn't lend itself well to imagery, or maybe there isn't time or budget to hire a photographer. Regardless of the reason, If this happens to you, don't lose hope. A visually compelling site is still possible. Though having image assets is ideal, you can get by without them—all you really need is a little creativity.
Emphasize What You Do Have
If you have only a few really great photos, place them wisely. Consider using them on the homepage or another prominent area of the site where they can shine. Keep in mind that all images aren't created equally, and how they are employed needs to be carefully considered. You can read more about the nuances on our post, Planning for Effective Image Use.
Rethink Your Photography Sourcing
When you don't have any images at all, consider alternative sources. For the judicious, it is possible to find stock photography that looks more natural. If you have to work with staged stock photos, adding illustrative design elements can divert the attention away from the posed image and draw more attention to your brand.
Stock Photos
For the Recycling Reimagined site that we launched in partnership with the National League of Cities and Starbucks, we used stock photos as background images to reinforce the theme while serving as an accent rather than the focal point of the design.
Abstract Imagery
Sometimes imagery directly related to a topic might be inappropriate, so loosely related or more abstract imagery can play a role. This was the case for the Areas of Focus landing page of the site we created for the Center for Court Innovation.
Utilize Vector-based Imagery
Aside from photography, iconography and illustrations can be a solid addition to a design. Vectors offer lots of flexibility in retaining image quality at any size, so use this to your benefit.
Iconography
On the Commonwealth Fund 2018 State Scorecard on State Health System Performance homepage, we needed to showcase the five states that were ranked the highest and lowest. This could easily just have been an ordered list of state names. However, we sought out no-cost vector silhouettes of each state and infused them with a bold typographic treatment of each state abbreviation to create a more appealing visual to accompany the rankings. This treatment in addition to usage of heavy blocks of color makes it less obvious that it is the only imagery used on the homepage.
Illustration
The Commonwealth fund didn't have photography available for this project. They did, however, have a few illustrations. So we played their strengths and used them to reinforce the message on internal pages.
Visualize Your Data
There's a lot of power in data. Use it to tell the story in a visual way. This could range from displaying stylized statistics to complex data visualizations. Sharing basic statistics can really help support a point. As an added bonus, styling them to stand out helps break up large sections of content and can make a design more appealing.
If you have enough data, find a way to make it visual. It'll be faster and easier for users to understand a trend and the conclusions the data supports. Be careful to use a chart appropriate for your data—whether it's representing parts of a whole or change over time, etc.
Experiment with Design Elements
So maybe you've tried everything above and there is zero opportunity for any images on your site. Then what? Get creative with what you do have! Experiment with design elements such as color, shape, texture—the sky's the limit. Here's how you can think outside the box using typography and layout.
Typography
I'd be surprised to hear if your site lacks both images AND words, so use those words to your advantage. Experiment with unique typography. Choose some strong typefaces with character.
Using typography as a texture is another option, as shown on the Center for Court Innovation homepage. The angled typographic background creates visual interest while its words quietly reinforce the mission of the organization.
Layout
Be innovative with your use of the grid. The offset columns of text-heavy featured items give movement to the design, complementing the other sections of the homepage.
In summary, photography is a great asset to have, but it's not mandatory for creating a successful and visually appealing site design. So if an expansive professional photo gallery isn't in the cards, don't fret. Explore other visual elements for your design to rely on. A little creativity goes a long way!
Design