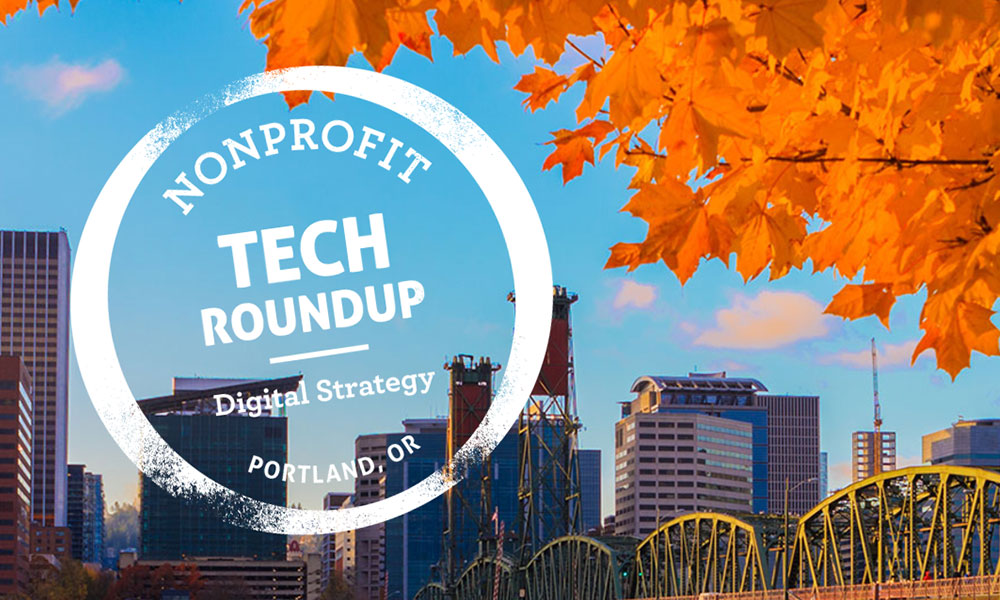 Aten is participating in the first NTEN Portland Nonprofit Tech Round Up. The two day conference will be filled with sessions to help nonprofits level up their digital strategies and overcome the digital divide.
Here's a glimpse of the sessions we'll be hosting. Hope to see you in PDX.


Design for Non-Designers
Roxy Koranda, UX Designer
Tuesday, October 3 11:30 a.m. Room A108
Great design helps you reach your audience, increase credibility and achieve organizational goals. Unfortunately, sometimes it's impractical to hire a designer for every visual task—whether it's editing an image for social media, creating a flyer, or an entire website. You may be left to your own devices when it comes to visual decisions.
This session is catered towards anyone who lacks design expertise but wants general advice and a little more confidence when it comes to design.
More with Less: Leveraging Google Analytics to Amplify Your Impact
Matt Jager, Front End Developer + Tech Lead
Tuesday, October 3 2:15 p.m. Room B102
We invest a ton of time and money into our online efforts, but how do we know whether our time and money is well spent? How do we optimize our website to make sure it's engaging our ideal audience, converting visitors into donors, and amplifying our impact?
In this workshop you'll learn how to leverage Google Analytics to focus your limited time and budget on the key efforts that will drive the biggest results for your organization.
Also, don't miss the opportunity to connect one-on-one with Roxy and Matt at the Resource Roundtable Wednesday, October 4 at 3:30 p.m.
Technology will continue to change and the nonprofit sector cannot afford to be left behind.
Events