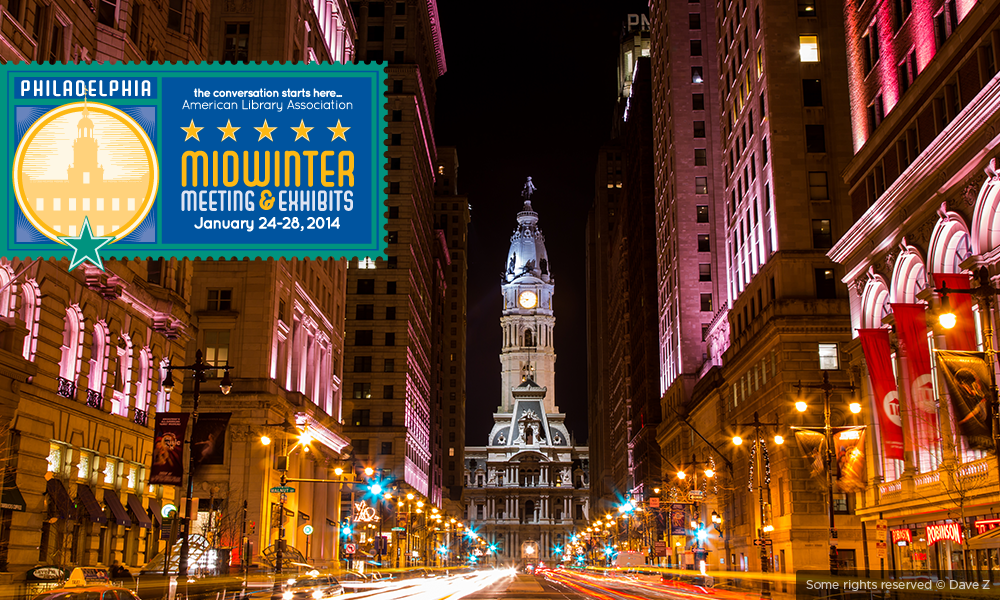 As an information architect I like to straddle the line between web design and librarianship. Both areas require the individual to understand the importance of organizing information so that it is user-focused and easy to browse. During their training, librarians focus on learning how users find and interact with information. They understand how to organize information and add valuable labels to groups of similar items, topics, and ideas. Many Library and Information Science (LIS) masters programs are adding information architecture classes to their course catalog. This shows students that their options are not limited to just traditional librarian roles. As a recent graduate of the University of Denver's program, this definitely captured my interests and led me to my current position at Aten.
When it comes to conferences and events, I still like to stay connected with both realms. So when former Aten employee, Nina McHale, asked if I would co-present with her at the American Library Association (ALA) Midwinter Pre-conference, I was thrilled! A couple Thursdays ago we travelled to Philadelphia to present Level Up Web: Modern Web Development and Management Practices for Libraries to about 20 individuals who often work on their library's website. The full-day workshop helped them form a plan for their library to launch a user-centric website. In the morning, we led users through the discovery and information architecture process. The afternoon was filled with ways to create and manage content on their new website.  
Attendees came out of the workshop with a better understanding of best practices and examples from each section of the workshop. For the discovery process, they left with questions to ask during a kick-off meeting, examples of personas, and ideas on how to create SMART (Specific, Measurable, Assignable, Realistic, and Time-related) goals. They now know how to create content audits, sitemaps, content maps, and wireframes. Finally, they have a detailed plan of who and how to create content for their site.
After presenting on Friday, we stayed through Monday to attend the conference as well. ALA Midwinter isn't your typical conference as it is mostly made up of committee meetings with a few short presentations scattered throughout. Since ALA has over 56,000 members, getting involved in a committee, division, round table or office is often the path members take on. Those that are interested in web services, like me, generally wander towards LITA (Library & Information Technology Association), which is also made up of committees and special interest groups. During the conference, I attended committee meetings and presentations put on by LITA and left the conference with the following thoughts:
Since it was expressed that many patrons (especially students at colleges and universities) do not know that their library even has a website, web services librarians want to increase their findability online using SEO (search engine optimization). Unfortunately, there's a constant battle happening on how to teach their staff the importance of SEO and how to make specific areas of their site (including their main library site and subject guides generally created using LibGuides) more visible. Libraries that use Drupal have the option of installing the LibGuides module, a module which allows LibGuides to show up in their Drupal search results, but how much does this help SEO? Are there any libraries that have tested this? What other tools are out there to help library webpages show up in search engine results?
Second, libraries desire to promote their physical space online with the help of social media. One library is doing this by adding images of patrons using the library along with a #hashtag. I would challenge libraries to take this a step further by showing their library space on their website as well. Create high quality photos that show people working and having fun in the library. Then use social media to point your followers to your website where they can see the full picture.
And finally, don't limit yourself to only one group or event. If you're a tech librarian, check out events and groups in the technology and UX fields as well, such as the Drupal community, IxDA, and UXPA. If you're a UX guru looking for some more resources or to broaden your network, try the following LIS (library and information science) associations and sub-organizations:
What other organizations do you recommend getting involved with?
Events
Information Architecture