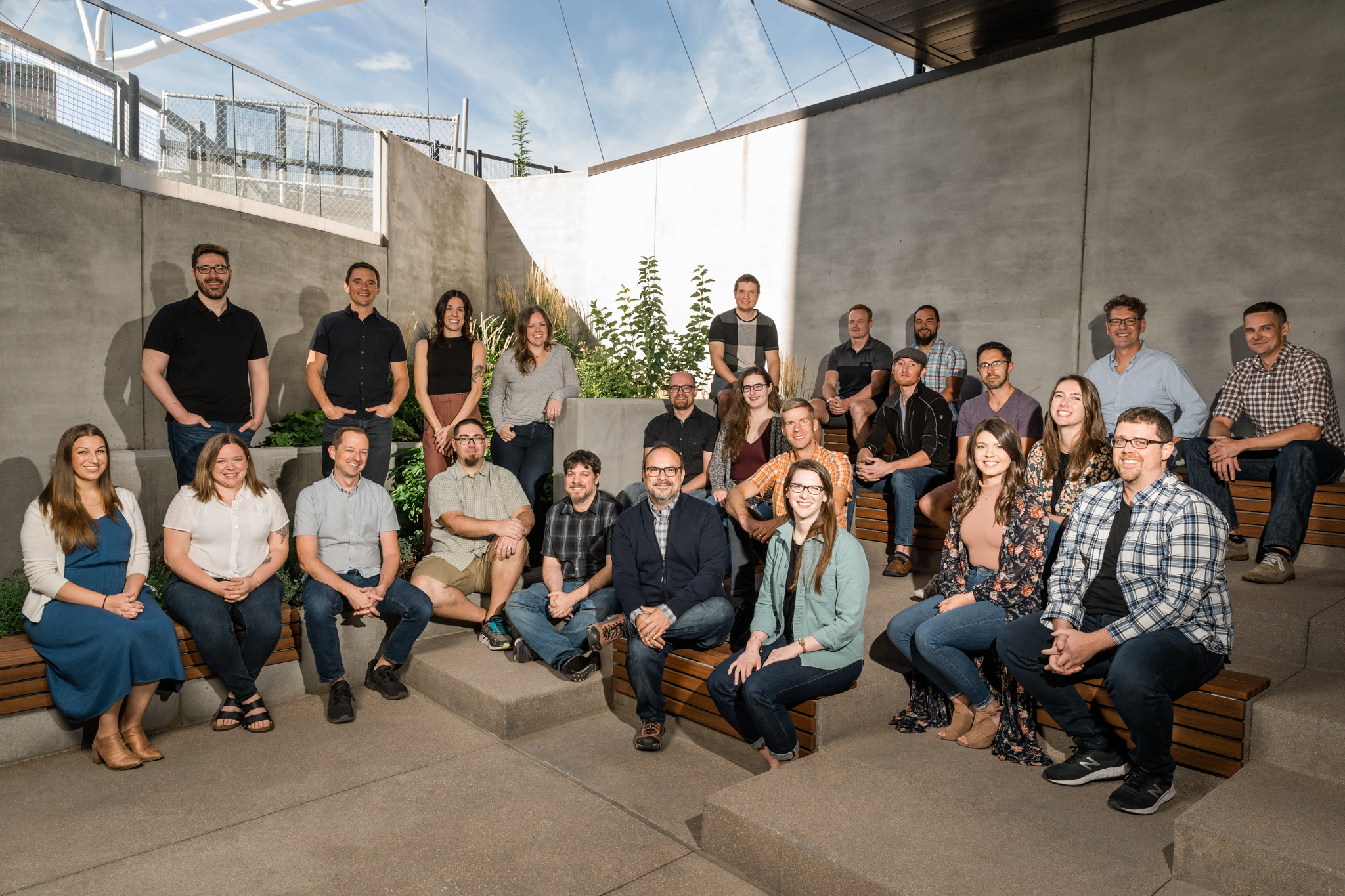 Coming Together for Aten's Annual Summit
To set the scene, Aten had a fairly sizable office space in Denver and only a handful of team members worked remotely prior to the pandemic. Most employees enjoyed working from home, so we 86'd our office and switched to a 100-percent remote workforce in early 2022.
While this has allowed us to hire some of the best talent in the country, it has also challenged us to find new ways to develop employee connections and build cross-departmental collaboration.
We hold a weekly coffee break and monthly "Space Camp" lunch-and-learn via Zoom and occasional trivia competitions and fun polls in Slack. But the cornerstone of our efforts is our annual company summit, and the latest iteration took place in Denver September 28 to 30, 2022.
Conversations, Competitions, and Contribution
For the 2022 summit, we flew in remote employees to the Denver area and enlisted a coworking conference space as our home base. Wednesday, Sept. 28 kicked off with an afternoon welcome party to see some of our coworkers for the first time in real life.
Thursday morning featured a presentation by our CEO, Justin Toupin. He level set on our 10-year plan, company values, goals, and more. The Project Management team gave a recap of recent client website launches and a trainer offered tips on developing high performing teams and overcoming imposter syndrome.
In the afternoon, digital strategist Kelsey Boyd led us through a brand personality workshop that demonstrated the process she employs with clients. We broke into teams of four and went through a condensed version of a workshop. But to add some levity, we developed museum concepts that we felt shouldn't exist, e.g., the Museum of Uncomfortable Situations and the Museum of Invisible Friends.
Thursday wrapped with dinner and friendly (or sometimes cutthroat) competition at Ace, Eat, Serve, which offers Asian Fusion cuisine and ping-pong.
Our last day kicked off with an optional hike at Red Rocks (a must-see for visitors!) followed by department breakouts. During this time, our developers worked on crafting solutions for existing Drupal modules, handling maintenance tasks for Aten supported code, and expanded internal development initiatives. As a company, we've been contributing to the open-source software since 2006 by developing and maintaining contrib modules, sponsoring various Drupal camps, speaking at Drupal events, and more.
Finally, the summit closed with an optional excursion to Meow Wolf, an interactive art installation, and a group dinner at Avanti F&B, where both employees and their plus-ones got to know each other even better.
Our annual summit is a critical opportunity to forge friendships and build connections face to face. The time to break from our routines, connect with each other on a personal level, and understand one another makes us better consultants for our clients doing impactful work.
Being able to share space and collaborate with coworkers IRL helps us to be a stronger team. I appreciate that we were given time to also have fun together and as recognition for all of the hard work we do for our clients. Counting down the days till next year!
- Aundrea Billings, Senior Project Manager
As someone who joined Aten as a fully remote employee, the summit was an amazing opportunity to get to know my coworkers as individuals outside of the virtual environment! I had a blast and can't wait to continue building relationships across teams.
- Kelsey Boyd, Digital Strategist
Now that our team is fully remote, coming together for the summit is more important than ever. We stay so focussed on doing great work for our clients and sometimes forget to connect with our amazing teammates. It allowed us to come up for air and reconnect with each other in a meaningful way.
- Joel Steidl, VP of Engineering
Aten's summit was a great experience to gather with coworkers (some whom I've never seen in person) and learn, create, have fun, and reflect on the past and future of the company.
- Phil Stier, Senior Developer