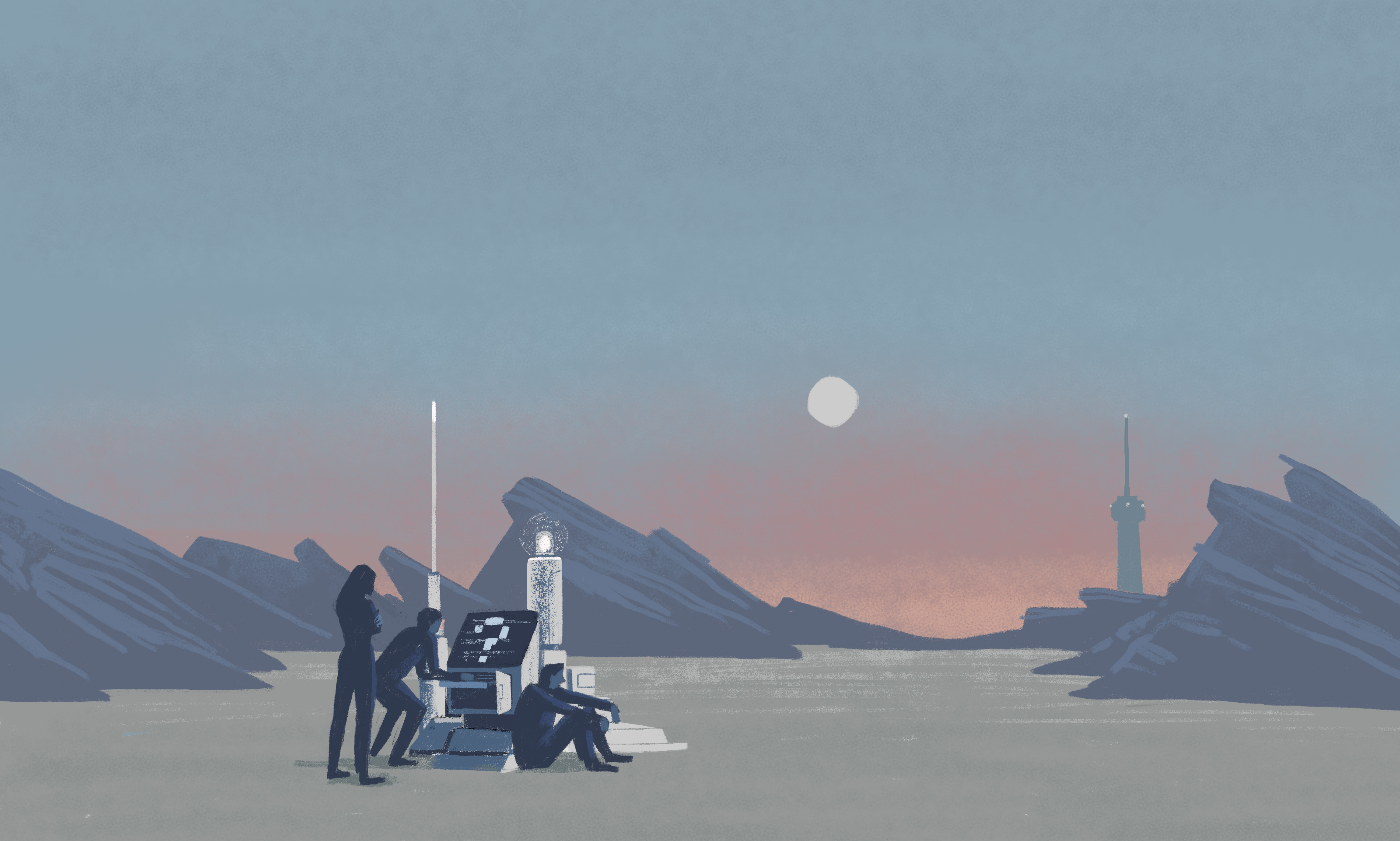 Joe Crespo and I recently ran a workshop titled Lost in Translation: Managing handoffs from sales to the project team with members of the Digital Project Manager community. The workshop focused on — you guessed it — communication and handoffs between sales and PM teams, an important subject we've spoken about (and written about) before.
The transition between sales and project management is so critical because there are a variety of opportunities to disappoint, frustrate, or even frighten a client. Some of the telltale signs that you're running these risks include:
Sudden & significant personnel changes. A sudden team change with little or no transition period can leave clients feeling frustrated or abandoned.
No project documentation created during the sales process. Project teams provided with few or scarce assets after months (or more) of calls, meetings, and relationship development on the sales end can thwart continuity. Unset expectations lead to unmet expectations — you can bet the client will feel the loss of context.
No risk assessments during the sales process. Risk assessment is a massive part of running a successful project. If your project team is the first to discuss risks with the client, they may be priming them for a loss of confidence or even buyers' remorse.
During the Lost in Translation workshop Joe and I covered a lot of specific methodologies for building better cross-team communication, but right in the opening Q&A we were reminded of just how fundamental the lack of communication often is. Many teams struggle to even establish cross-team communication, much less hone it into a practice that strengthens client relationships, exceeds expectations, and brings projects in on time & on budget.
Takeaways: Improve your cross-team communication right now
During the Q&A / reflection portion of our talk, we surfaced some great actionable steps that any agency can take right now to improve cross-team communication, whether you're old hands or just getting started. Here are some great ways you can begin, develop and master the open dialogue and cross-participation between sales & PM that delivers better results.
Getting started
If your project and sales teams don't interact much, it can be hard to pitch a full-blown strategy for team integration. Sometimes getting a foot in the door is all it takes to demonstrate value and get your teams on board. You might try:
A shared Slack channel. Ad-hoc information sharing around the sales pipeline, proposals, team resourcing and milestones in current projects can be useful in itself — and spark further conversations.
Monthly meetings. A monthly meeting between the sales team and PM team is a low-cost way to get things started. What's on the agenda? Besides sales pipeline and resourcing, existing points of friction between sales and PM is a good place to start.
Sit-ins. Whether it's a PM sitting in on a sales call or an account manager sitting in on a project's weekly progress check-in, taking just a few minutes out of your day to see the "other side" at work can jump-start communication and spark ideas for collaboration.
Keep it going
Once there's some traction between the sales and project teams, it might be time to dial up the effort and push for structured, bilateral collaboration.
Risk assessment documents. Which features in a client's wishlist are the greatest risk to the budget? Is there a specific timeline that's critical to project success?
Project documentation. While proposals and even technical requirements documents are standard deliverables from the sales process, it's easy to lose the "spirit" of the project during team hand-off. Bringing members of the project team in on client conversations that lead to project documentation during the sales process can help build bridges between teams.
Team availability dialogue. Start a dialogue about team availability, and consider introducing the client to team members they might be working with. Creating a plan for resourcing, context with the project team on upcoming projects, and familiarity with the team on the client's end will pay dividends in later cycles of the project.
Finish strong
If you've already developed a cross-team communication practice, there's still room to step it up. A fully integrated sales and project management team maintains stellar client relationships and bakes in some of the keys to a successful project.
Sales on regular PM check-ins. Having the account manager who sold the project on regular PM check-ins helps the sales team understand what works with the sales hand-off process and what can be improved. It also reassures the client that the sales team holds itself accountable for the success of the project — not just getting a contract signed.
Sales continue high level check-ins after contracting. Account managers should perform high-level check-ins with clients during the project process to ask about progress, satisfaction, and continuity between the teams. Giving clients a safe space to share their thoughts can provide actionable feedback for both the sales and PM teams.
Shared launch events and referral soliciting. Sales teams and project teams should be present for launch events to celebrate the success of the project. These shared events, plus a presence in regular or high level check-ins gives members of the sales team an excellent space to ask about referral opportunities.
Co-presenting at conferences. Nothing speaks louder to potential clients than existing clients. Co-presenting with members of the PM, sales, and client teams can deliver a complete and powerful picture of what working with your agency is like.
The Lost in Translation workshop and our sales and project management practice is something we are proud to have developed — and continue to refine today. It was a pleasure to share these tips with members of the DPM community, where I was recently named an official DPM Expert and will be sharing even more experiences and guidance to empower Project Managers everywhere.
Digital Project Management