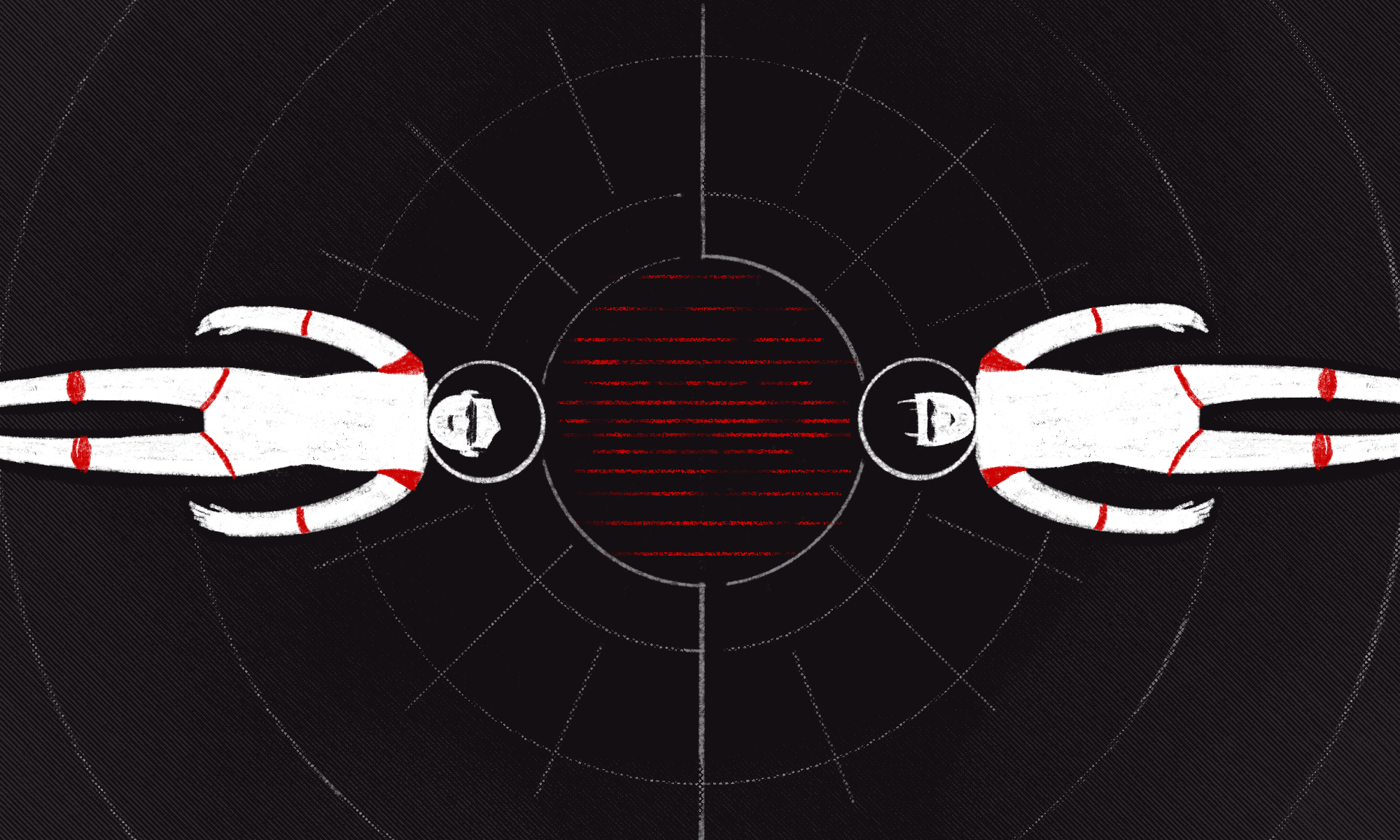 I recently co-led a workshop at the Digital PM Summit in Orlando, along with my colleague Sally who runs our project management team, on the topic of effectively transitioning projects from sales to project management. It was a fantastic experience, with roughly 50 project managers from diverse backgrounds collaborating to tackle what was obviously a common challenge. Here are a few of the takeaways from that session and a high level look at how we approach handoffs here at Aten.
First, Some Background
As Director of Accounts, a big part of my job is selling digital projects to new clients. I'm a salesperson. My work is focused on first understanding an organization's needs, then collaborating with my team to make a recommendation, and finally putting together a detailed project plan (aka proposal). All-in-all it's a process that spans at least weeks and often months, leading up to a transition from my team (sales) to Sally's (project management).
The handoff is critical. Done right, it ensures everyone is on the same page with a clear vision for how the project is going to unfold. It builds trust between client and agency, and accelerates the momentum developed during the sales process. Done poorly, the handoff does just the opposite. It sends the client and agency off in different directions and makes it difficult to deliver on established expectations. Poorly executed handoffs can be hard to recover from, whereas handoffs done well – with clear communication and early collaboration – set things up for success over the long term.
Teamwork Makes the Dreamwork
Here at Aten, handoffs begin long before there is a proposal, or even before we begin working on a specific opportunity. We think effective handoffs are rooted in an ongoing partnership between sales and project management. We see this important transition as less of a handoff and more as an ongoing collaboration. The sales and project management teams meet weekly to review the sales pipeline, discuss high likelihood projects and talk through potential impact on team schedules. For my part, understanding our schedule helps me set clear, accurate expectations with potential clients. For Sally and the project management team, knowing which opportunities are likely to close helps us effectively plan for upcoming projects, ensuring we have the resources to deliver.
Five Key Phases
Ok, collaboration sounds great, but in practice how does it work? We've found it extremely important to be very specific about exactly how – and when – our salespeople will collaborate with project managers. With that in mind, we've defined five key phases for collaboration between sales and project management for every project we take on.
Phase 1: The Sales Process
As I mentioned above, the sales process entails weeks, often months, of discovery and background research. We involve members from each discipline across the agency in that process – strategists, designers, developers, and project managers. Project managers review each proposal draft before it is sent, and weigh in with concerns related to estimates and schedules. That way we avoid the problem of project managers picking up a new project and wondering, "You promised what??!!"
Phase 2: Contracting
A prospective client says yes (yay!). Now what? For my part, we dive into contracting. Are we using our contract, or theirs? Do they have special requirements for insurance? From billings terms and upfront deposits to intellectual property and non-competes, we negotiate the details and work toward a contract that is agreeable to both parties.
Meanwhile, as the salesperson works with the incoming client to finalize the deal, the project manager works with the internal team to line everything up for getting started. Project managers use the final, accepted proposal as a framework to build a detailed resource plan and project schedule. The PM adds the project to our forecasting tools, flagging any concerns about resource availability very early in the process (while we can still do something about them!).
During this period, my team works with Sally's to clarify any key assumptions. We review the project together in detail, addressing questions like:
Are we getting a head start by building on an existing open source product?
Are there stakeholders we need to engage early?
Is their internal development team working alongside us, reducing the amount of work we'll need to do ourselves?
By the time contracts are in place, sales and project management will have worked together to articulate the parameters of the project as a clear, detailed execution plan for the team.
Phase 3: Kickoff
While we think in terms of collaboration rather than handoffs, project kickoffs are the one point in the process that will feel the most like a true handoff to our clients. Kickoff meetings are where we introduce (or reintroduce) the entire project team, discuss logistics, review schedules, and set expectations for the process. Kickoff meetings are an important opportunity to confirm and reinforce the promises made during sales.
With so much to accomplish, we split kickoffs into three parts:
Pre-Kickoff Call
I schedule a call between myself, the client's lead representative, and our project manager. This is a chance for the client and PM to get to know each other a little better, talk through any high-level considerations, and schedule the kickoff. In many ways, this call is me passing the baton to my project manager colleague. An effective pre-kickoff call establishes open lines of communication for the project, while also making it clear that the salesperson is always available as a point of escalation if there are any concerns during the transition.
Internal Kickoff Call
We get everyone together from Aten who is going to be involved in the process and discuss the project plan in detail. Our project manager runs the meeting, but the salesperson is also present to answer questions and share context. We again go over assumptions, key requirements, the project schedule, and other pertinent details. Everyone on the Aten team has an opportunity to ask questions or voice concerns. An effective internal kickoff gets everyone on the Aten team on the same page with exactly how the project is going to run.
Client Kickoff Call
The entire project team from Aten, along with the client's core stakeholder group, meet to talk through the process. Here at Aten, we have a huge focus on collaboration, and this important meeting helps set the stage for a "One Team, One Dream" approach that extends throughout the project. Also, this is often the first time we are meeting at least some of the people who will be involved. Just like the baton is passing from sales to project management at Aten, a similar transition is likely happening for the client as the project moves from procurement to execution. During the call, we work through a slide deck and series of collaborative exercises that help set the stage for the project. An effective client kickoff meeting solidifies a shared vision for the process and is the foundation for ongoing collaboration.
Phase 4: Production
During the project, the sales team keeps communication channels open – both with our project management colleagues and with the client. We're an important point of escalation should any concerns arise related to expectations, assumptions, or other background context for the project. Equally important, we help project managers identify new sales opportunities with existing accounts, and collaborate closely to explore new needs with the client.
Phase 5: Launch
Whether launching a new website, deploying the latest release for an existing product, or unveiling an organization's new brand strategy, there's a lot to celebrate at launch. After launch, I schedule retrospective reviews with the client, in part to help drive marketing efforts at Aten, as well as to hear what went well – and what we can improve on – directly from the client.
Practice Makes Perfect
We're big process nerds here at Aten, and we have been refining our practice ever since opening for business back in 2000. We regularly conduct retrospectives so that we can improve the way things work. In fact, the Digital PM Summit workshop I mentioned earlier (and this blog post, for that matter) both came out of a team retrospective tackling the touchpoints between sales and project management. How does your team tackle the transition from sales to project management? We'd love to hear your handoff story – leave us a comment, or drop us a line on our contact page.
Related Reading
Digital Project Management