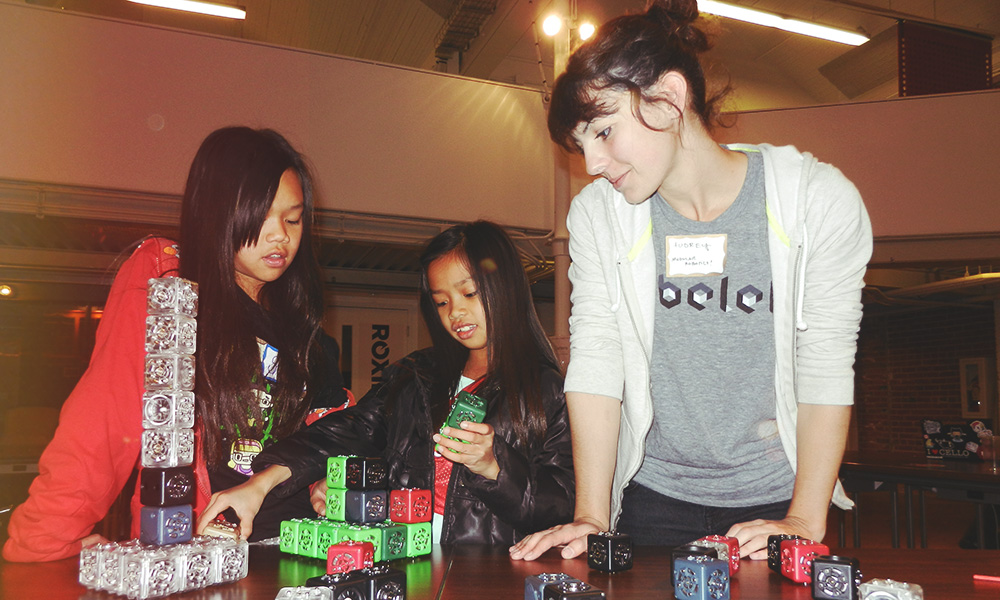 Since Drupalcon Denver I have been organizing Women in Drupal events, where women can come and meet other women attending the conference. Due to these and other efforts in the Drupal community, attendance by individuals identifying as women at Drupal conferences in the US is up to 17% as of Drupalcon Portland. Relative to most technology conferences, this is great.
But it's not nearly good enough. Having only 17% women at a technology conference is far from equitable, and we need to understand why it is only 17% (or 10% for Europe). I went to a really awesome session at Drupalcon Prague about Leveraging 12 Years of PHPUNIT, by Sebastian Bergman. The room was packed with developers and I only counted three women in the room. That equates to about 1% of the room! That is a lot less than the 10% in attendance at the conference. Where were the women?
Studies show that girls are just as interested as boys in technology, and definitely have the aptitude for it. But around the age of 13, girls start to lose interest, feel discouraged, etc. How do we keep these girls engaged, and excited to stay on the engineering tracks?
In Drupal there is a Women in Drupal group, we have a Facebook page, and a Twitter account, and now the tradition of having receptions at Drupalcons and BoF meet ups at conferences. During Drupalcon Prague a few of us met with Holly Ross, Executive Director from the Drupal Association to talk about putting on a girl's mentoring event. This is a really exciting idea that's in its infancy. Stay tuned for more information. But what else can we do?
Recently Aten deployed a website for The National Center for Women & Information Technology (NCWIT) called Aspirations in Computing where high school girls compete in local and national competitions showing off their experiences in computing. This was an exciting project to be involved in, and I enjoyed watching the applicants pour in. If you know of a high school girl who might be interested, encourage them to get involved in Aspirations and similar competitions.
There are also meetup groups and mentoring initiatives for women and girls all over the country. A few local meetups around Denver include, Women Who Code who have coding study groups such as Ruby and WordPress and Girl Geek Dinners where we discuss topics like 'Staying Tech Relevant' and 'Managing Like a Woman'.
Initiatives like these are slowly changing the attitude towards women in the technology industry, and helping to make it safe for women to choose technology careers. We still have a long way to go from 17% to 50% women at technology conferences and in technology careers, but we're heading in the right direction and hopefully we'll get their in our lifetime, or at least our children's.
Photo used with permission from Girl Geek Dinners meetup.
Drupal
Events