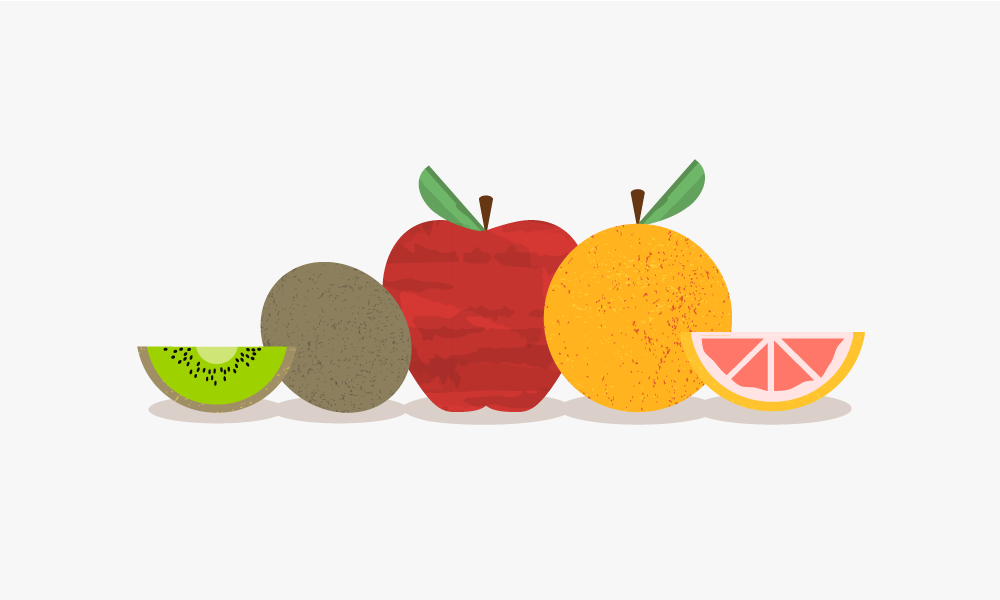 My adventures in designing educational math games for young children began with illustrations and animations in outer space for LT2. Since then, my repertoire of visual themes has expanded greatly—especially after designing games for an additional client, Connect4Learning. For C4L, I've illustrated games that allow children to captain a boat on island expeditions, help fish reach the coral reef, or guide a knight in leaping through the sky towards castles, just to mention a few. While all of these games are designed to be fun and engaging, there is an ulterior motive.
C4L's academic experts spend a lot of time and energy researching how kids learn math and what teaching techniques are the most successful. They use their research to develop games that help children at a specific predefined skill level reach the next level. When C4L is ready to build a game, they first provide us with a skeleton of requirements, then we discuss what visual themes would support the necessary components.
For example, the latest series of games required two different types of regions that contain objects to be counted. The first type of region needed to fit up to ten objects in any arrangement, and the second region needed to involve a tens frame, or two rows of five compartments that each fit one object. Together, we brainstormed various theme ideas, including planting seeds in a flower pot and seed trays or placing art supplies in a basket and cubbyholes. We discussed the pros and cons of illustration, implementation, and amount of motivation provided by each theme. Ultimately, we decided on a fruit theme. In some of the games in this series, children demonstrate their understanding of cardinality by placing fruit on a plate to help get ready for a picnic. In others, they need to count fruit in a crate to help make a purchase at the fruit stand.
Here's a taste of what the visuals are like for this series of games.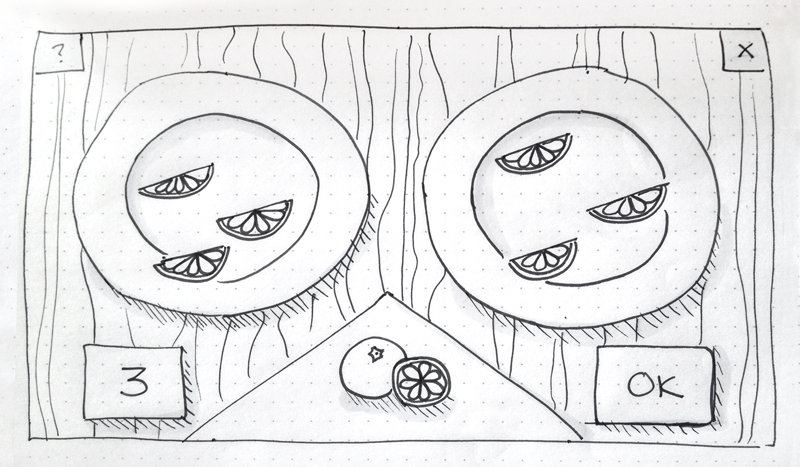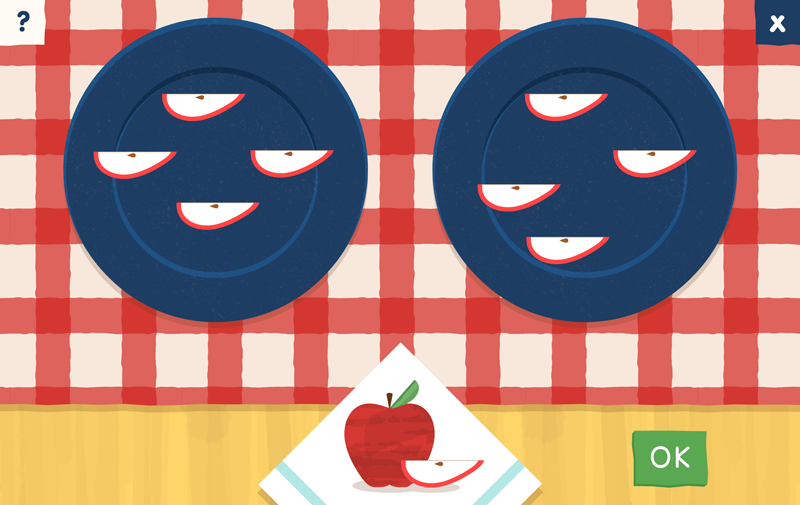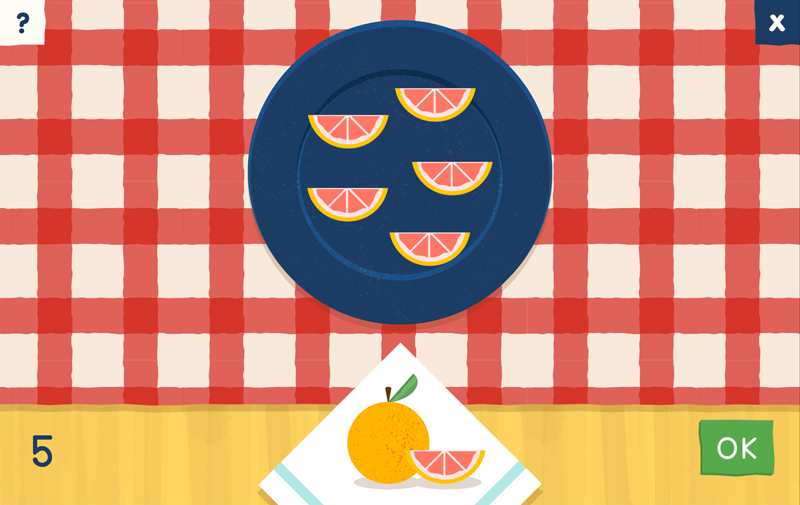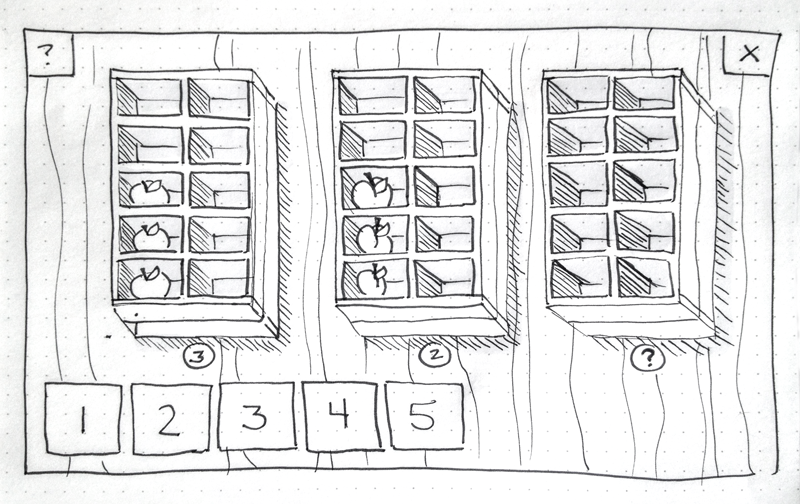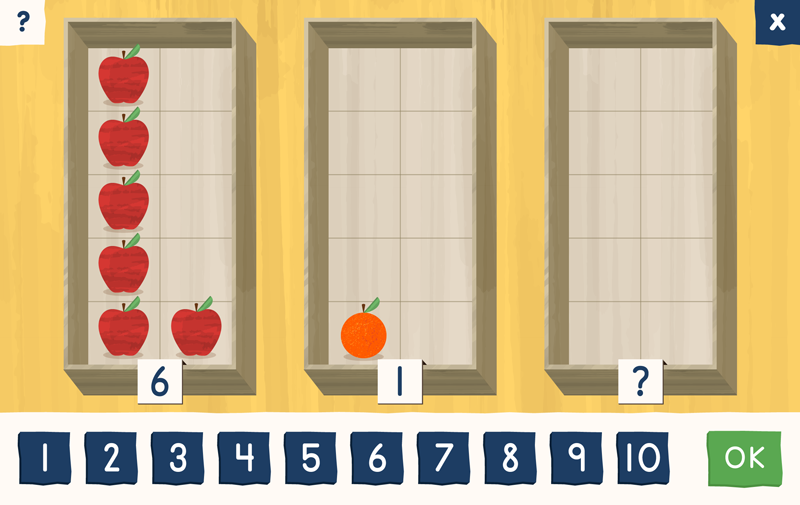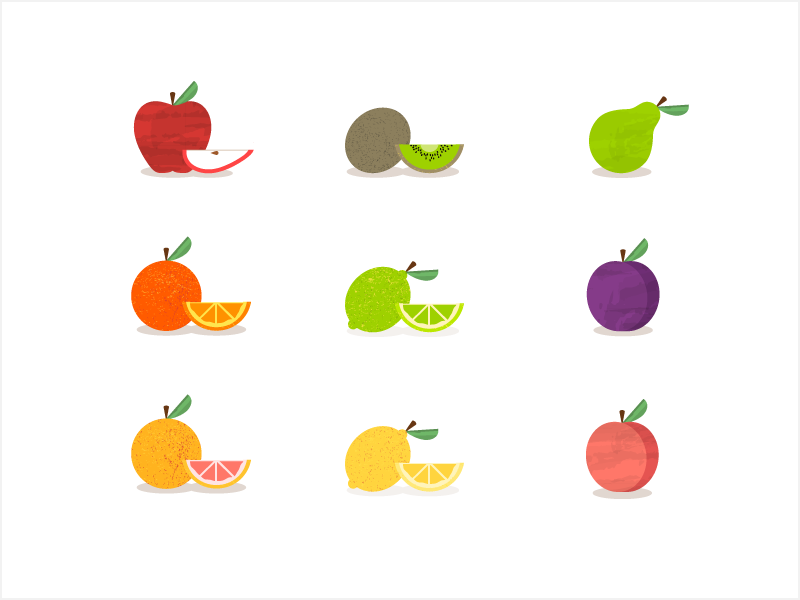 Cleverly disguising the game's educational objective with cheerful, brightly-colored fruits makes the learning process more enticing. To learn more about our work with Connect4Learning, check out http://www.c4lcurriculum.com. Stay tuned for updates on some of the other fun games we've been working on.
Content
Design
Education
Process
User Experience