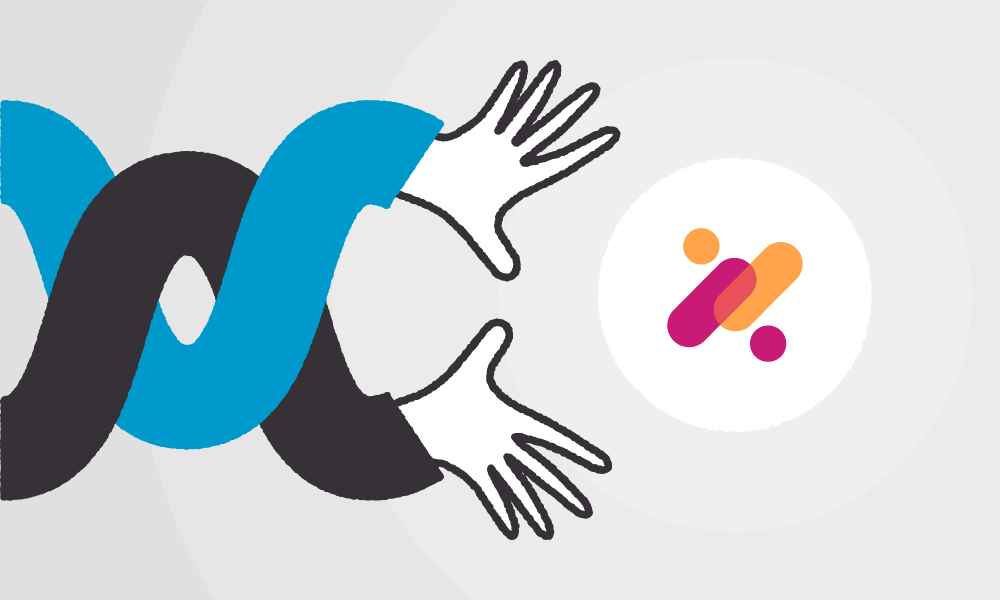 A huge part of creating a brand strategy for a product is to understand how to position it against its competition. For example, when we recently created the brand strategy for Intercept, an event management system for libraries, we ran a number of workshops to ensure we were reaching the right audience and nailing their innovative spirit.
Technologies and learning styles of the 21st Century have forced libraries to take another look at their business model. They are taking learning and free entertainment to a new level, with programming being the key to their success.
Richland Library needed a brand strategy that shows how they've taken a seat at the table. In order to provide the best programming to their visitors, they dreamed up Intercept, an open-source event management system made for libraries by libraries. The product idea isn't just a basic event management system; it's rooted in understanding customers' engagement and tracking their participation. We partnered with Richland Library to build Intercept and make that dream reality.
But a great product alone isn't enough. To encourage adoption, they needed a full marketing strategy. We stepped in to create the brand identity and strategy for the product.
"Your brand is more than your logo, name or slogan — it's the entire experience your prospects and customers have with your company, product or service."

- Marketing MO
The key outputs we needed in order to define the brand strategy for Intercept were a value proposition statement, strong experience principles and key voice and tone adjectives. The exercises we used provided the foundation for all their marketing needs. These exercises, in combination with an understanding of audiences and project outcomes, allowed us to create a design system and key messages that resonated with prospective libraries.
---
Laying the Foundation
Before getting into the exercises, thinking about the outcomes and target audience of your product's brand is vital. These items lay the foundation to build upon.
With Intercept, we first identified two project outcomes:
Get other libraries interested in using Intercept
Provide libraries with setup/installation steps and requirements to get started with Intercept
Second, we identified the key audience groups. Although there are four main types of libraries – public, academic, school and special – it was clear from the beginning that public libraries would be the primary inquirers of Intercept. With a steady
5.2% growth in attendance
for public library programming, it's important for these libraries to not only offer new events, but also improve current programs offered.
From there, we identified which staff members needed the marketing site most. A quick discussion identified the big decisions-makers – Library Directors, Tech Directors and Library Programming Directors – as the primary audience.
Although other team members, like program staff, website developers and administrative staff, may be the first ones to hear about the software, they are secondary to the decision-makers since the marketing site needs to sell the product to the library.
---
Value Proposition
To understand how your brand stacks up against its competitors, you can use
Dan Mall's Only-ness Statement
exercise. Using his simple format, you can identify what your organization or product is the "only one of." That format defines the What, How, Who, Where, Why, and When of the brand.
Through discussion, Intercept's Only-ness Statement became:
InterCEPT is the only open source calendaring and reservation system (made by libraries for libraries) that provides a flexible solution to tie program attendance to your ILS for public libraries who want to know their customers better, improve their programming via data, and offer recommendations during a time when libraries have a changing role in the 21st Century.
It's important to note here that a number of phrases came up in the discussion. Those included:
Analysis is important
Made by libraries for libraries
Open source application
Provides calendering and event management
When libraries' roles are changing
Replacing intuition with information
Although not all of your phrases will make it into the Only-ness Statement, they can be incorporated into copy for marketing materials, so don't just throw them away!
---
Experience Principles
To describe the personality of your brand, craft your
key experience principles
. These principles describe the personality of your brand. They represent the characteristics decision-makers should experience when they encounter your marketing materials; including the product website, social media posts, flyers, etc.
For Intercept, the key experience principles became:
Keep It Real
Let's be honest—you don't have time to waste. The information you need is right up front, so you can decide quickly whether this is a good fit for your library. We're pretty sure you will.
Where Do I Sign?
You can definitely see yourself doing this, using this software, making it part of your library.
This Bit is Legit
We know what we're doing. Our library system has a track record of pursuing ambitious projects and delivering amazing results. You're not just signing up for a service—you're joining a community of libraries interested in leveling up. Intercept was built by libraries, for libraries.
Glad You Made It
This website is smiling at you.
---
This, But Not That Exercise
To ensure all marketing materials communicate using the same tone, conduct a "this, but not that" exercise. For this exercise, ask key stakeholders to state one or more adjectives for the desired tone of your brand.
When we coordinate this exercise, we ask participants to do this on their own – either through a quick survey or on note cards during a meeting – to ensure we hear from all key stakeholders equally. We then come together to look for overlap between adjectives and ensure all team members understand the intended meaning of each, and then we vote on the top five adjectives.
For Intercept, those were:
innovative
personable
reliable
lively / colorful
empowering
This only gets us halfway there. The second part of this exercise, the "but not that" part, tells us when we've gone too far. As a group, we discuss how far we can push each of the adjectives.
is innovative, but not impractical
is personable, but not intrusive
is reliable, but not unmovable
is lively / colorful, but not flashy / overbearing
is empowering, but not siloed / lonely
---
These three exercises help focus your brand strategy, especially during copy-writing and visual design. They work great for both products and organizations – regardless of the marketing method(s) used. And don't forget to see how we applied the branding to Intercept's marketing site.
Branding
Content
Process
User Experience