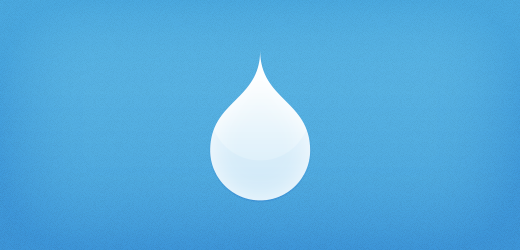 "So what do you do?"
"I work in web development."
"Oh, you build websites!"
"Yep!"
"Gosh, my organization's website is horrendous, we could really use a facelift. Do you think you could help us out?"
And this is usually when the conversation devolves into me mumbling something about how I'm really busy (because it's true) and that our company is always looking for new clients, but that they do need to have a certain sized budget to be able to take it on (also true). When pressed for references of others that could help, I'm usually at a loss because everyone I know is in the same position.
It's maddening to hear about one great project after another and wanting to help them all, yet offering the same disappointed answer to each of them.
This issue surfaced repeatedly when attending the Allied Media Conference- an inspiring gathering of artists, organizers, and other people transforming our world. Many of them were internet savvy, but lacked a technical background in web development. Some turned to solutions such as web page builders by hosts like GoDaddy and many others had built sites on WordPress.com. Very few had any knowledge of Drupal. Well there was this one woman we met while tabling…
She saw our banner that proclaims "We build beautiful sites, using Drupal."
"You all use Drupal?"
"Yes, have you worked with it before?"
"Oh yeah. I went through a Drupal training once. I hated it!"
Sigh.
I'm not going to rehash the whole "Drupal is so flexible, but the user experience is rough and initial learning curve steep" bit because we all know that.
Instead, what can be done about this? There are people and groups who are looking for a site whose features go beyond those offered by WordPress, yet when they ask for people who can help them out, they're met with the same mumbles I give them of how the Drupal talent pool is small and everyone is busy.
One potential answer to this problem lies in Drupal distributions. Here at Aten, we had the great privilege of collaborating with Knowledge for Health to create the OpenAid distribution, which was contributed back to the community. It offers many of the features that humanitarian aid organizations and other non-profits seek in their websites. Other companies have done similar work, partnering with larger institutions to create distributions that are then contributed back to the community, free of charge (one great example being Phase 2 and their suite of distributions).
Of course there are many considerations to be made when offering a Drupal distro as a solution to smaller non-profits and others with minimal budgets or technical expertise. Is the distribution well maintained? Does the group have the ability to maintain their site once it's live? Will they need help installing the site or customizing it to fit their needs? What are they looking for in terms of hosting?
Aten is just beginning to experiment in partnering with smaller non-profits to create sites for them using OpenAid. Drupal distros certainly aren't the magic bullet for this problem, but it's definitely one that can help address a persistent problem.
As we continue to improve on OpenAid and work to make the distro available to a variety of users look for more blog posts on this topic. In the meantime, feel free to comment on this post with your own thoughts.
Drupal
Drupal Planet