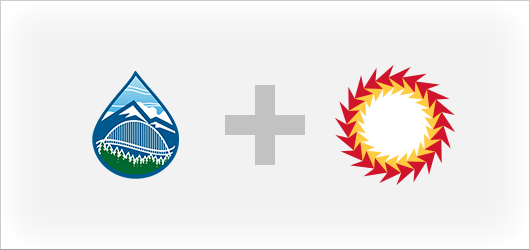 It's hard to believe that we're closing in on a year since DrupalCon Denver. It seems like only yesterday that I was loading up on shwag and excitedly talking Drupal to a bunch of amazing and passionate people. And now we get to relive the fun and joy of another North American DrupalCon in a few short months over in the city that is stuck in the Nineties.
In addition to our flannel and neon green fannypacks, we're also bringing a case of proposed sessions. We'd love to crack these open and pass them around to everyone at DrupalCon. Enough with the extended metaphors though. Here's the quick and dirty on what we hope to share with everyone.
Oh, and if any of these stand out as sessions you'd like to attend, then leave a friendly comment on the session page letting the presenter(s) know. Comments are also a great way to contact us ahead of time to swap ideas, and get more information on what the session is all about.
---
It's been exciting to see how much attention is being given to the way we structure content to adapt across platforms and devices. One DrupalCon keynote speaker will be Karen McGrane, who wrote the seminal piece Content Strategy for Mobile. It's a touchstone text for our company as we work with clients during the Information Architecture process to think about the ways their content will live beyond the page and then structure it accordingly. Joel and I see this as a great follow up to Karen's talk- a time to look at the concrete ways we can put the concepts of Adaptive Content into practice.
---
Subthemes are great for leveraging the hard work done by a base theme and customize from there. At some point though, you might want to define those fundamental assumptions yourself. We certainly found that to be true and Garrett and John, with all their front-end swag, will share the lessons they've learned from building the base theme Center and its subtheme sidekick Prototype. Expect to see some great tips and at least one pair of very cool boots.
---
An ever-changing web and the subjective nature of design can make it difficult to carry out a design process that is both flexible and efficient. Ken has some great principles and tools to work from to make this complex dance with the client a graceful one. Learn and share some valuable advice to make sure you're designing smarter, not harder.
---
It's not always obvious the best way to manage or apply JavaScript with Drupal. Luckily, Rob has some thoughts on the matter. From best practices for Drupal.behaviors to a peek at what's in store for JavaScript and Drupal 8, this session will be covering a lot important bases when it comes to JavaScript in Drupal.
---
Every Monday, as we check in with one another on the work we're doing I'm amazed at how much our company is managing simultaneously. The ability to manage multiple projects at a time comes into play in an especially poignant way when a client wants to roll out several related projects together. This approach makes a lot of sense and can be a lot of fun to implement, but can also get ugly quickly. Justin and Jon will share their insights into how to avoid the ugly and deliver those multiple projects like a boss.
---
Ever planned a Meetup only to have your mother, an-out-of work clown and your cat Edgar show up? Awkward. Maybe you have a regular meetup, but the villagers are getting restless and you're looking to spice things up. Or maybe you've always wished your town had more going on in the ways of Drupal. Well, if you're interested in planning or improving upon the Drupal events in your neighborhood be sure to check out this panel.
This discussion will feature some great leaders in the Drupal community, including Karyn and Scott. While we all work together, they'll be offering two unique perspectives on this topic. Karyn is a Women in Drupal community leader and Drupal Ladder evangelist, while Scott has been MCing the Denver Drupal Meetup ever since Jason Yee was shipped off to Portland. This is sure to have some interesting and original thoughts batted around when it comes to making Drupal events rock.
---
Oh the time I have lost trying to replicate a problem locally because a site's server is configured differently...If I had that time back I'd be soaking it up in a bubble bath. Anyways, that's what Puppet and Vagrant are here for. No more fiddling with MAMP, WAMP, XAMPP configuration. When you standardize your development environment the angels sing. Get the nitty gritty from Ryan on Virtualizing with Vagrant and Provisioning with Puppet, then go home and get that bath started.
---
You don't want to be "that guy/gal" they talk about in IRC with the abandoned project people wish they could use but whose neglect has rendered it obsolete- do you? Do you?!? I didn't think so. There's a lot to know about managing a contrib project beyond the initial code you wrote. Scott will clue you in on how to manage a successful Drupal contrib project in a way that leaves you fulfilled and the people around you happy. That way, when people mention your name in the forums, you'll know it's a good thing.
Drupal
Drupal Planet
Events