Customer-First Website Redesign and Drupal 9 Upgrade
Boasting more than 50 years in the insurance-technology industry, Vertafore Inc. offers solutions for everyone from carriers and independent agencies to brokers, managing general agents (MGAs), and more. Its software helps customers streamline processes, improve collaboration, and strengthen connections.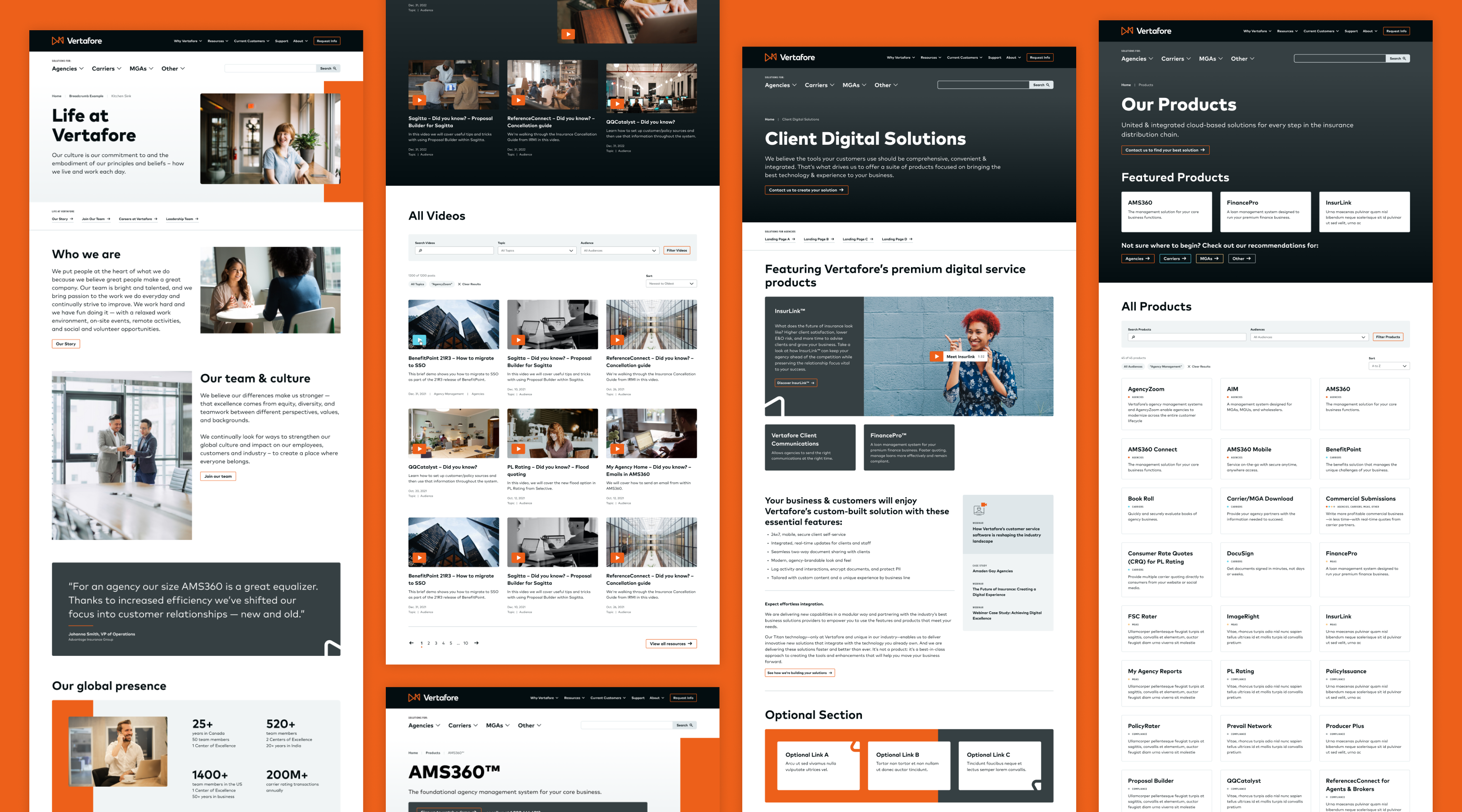 OVERALL CHALLENGE
Vertafore approached Aten with primarily technical goals, such as boosting site speed, improving the authoring experience and upgrading from Drupal 8 to Drupal 9. Aten also identified navigational and design issues that prevented Vertafore customers from easily locating the products best suited to their needs.
OVERALL SOLUTION
To optimize the site's marketing capabilities, Aten delivered a design featuring navigation and organization centered on audiences. While Vertafore's technical requirements were being met, Aten's design team crafted a site that was both aesthetically beautiful and easy to navigate.
"Thanks to the updated navigation and redesign, we have seen a 10% increase in the number of pages a user visits during a session, so people are navigating our site more. Meanwhile, our bounce rate has decreased by 8% site wide.
We also increased traffic to our Products page by 75% and doubled traffic to the Resources page since launching the new site."
Joel Cantalamessa, Senior Manager, Digital Marketing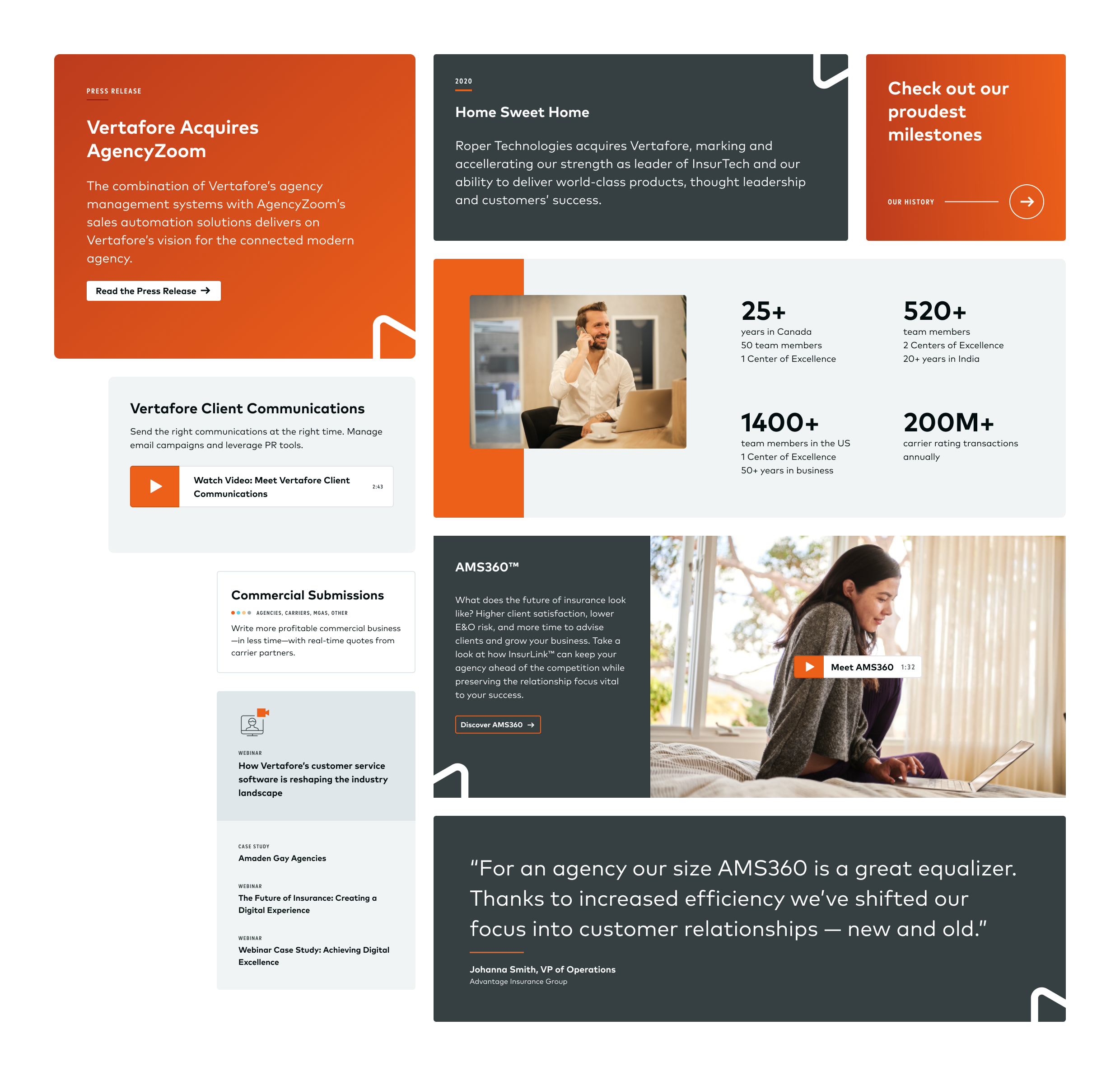 Customer-focused navigation
PROBLEM
Prior to the redesign, Vertafore's products were housed under a single tab in the navigation which led to 8 broad categories containing up to 10 brand-name products. Audiences who weren't familiar with product names couldn't tell them apart and this hurt the number of clicks.
SOLUTION
After conducting a journey mapping exercise, we segmented the navigation by audience type (agencies, carriers, MGAs, and others). Now, visitors could select the right menu and discover products based on solutions they had in mind. Solution headings conveyed product deliverables, removing some of the mystery from the branding. Customers could see all suitable products at a glance, potentially offering cross-selling opportunities.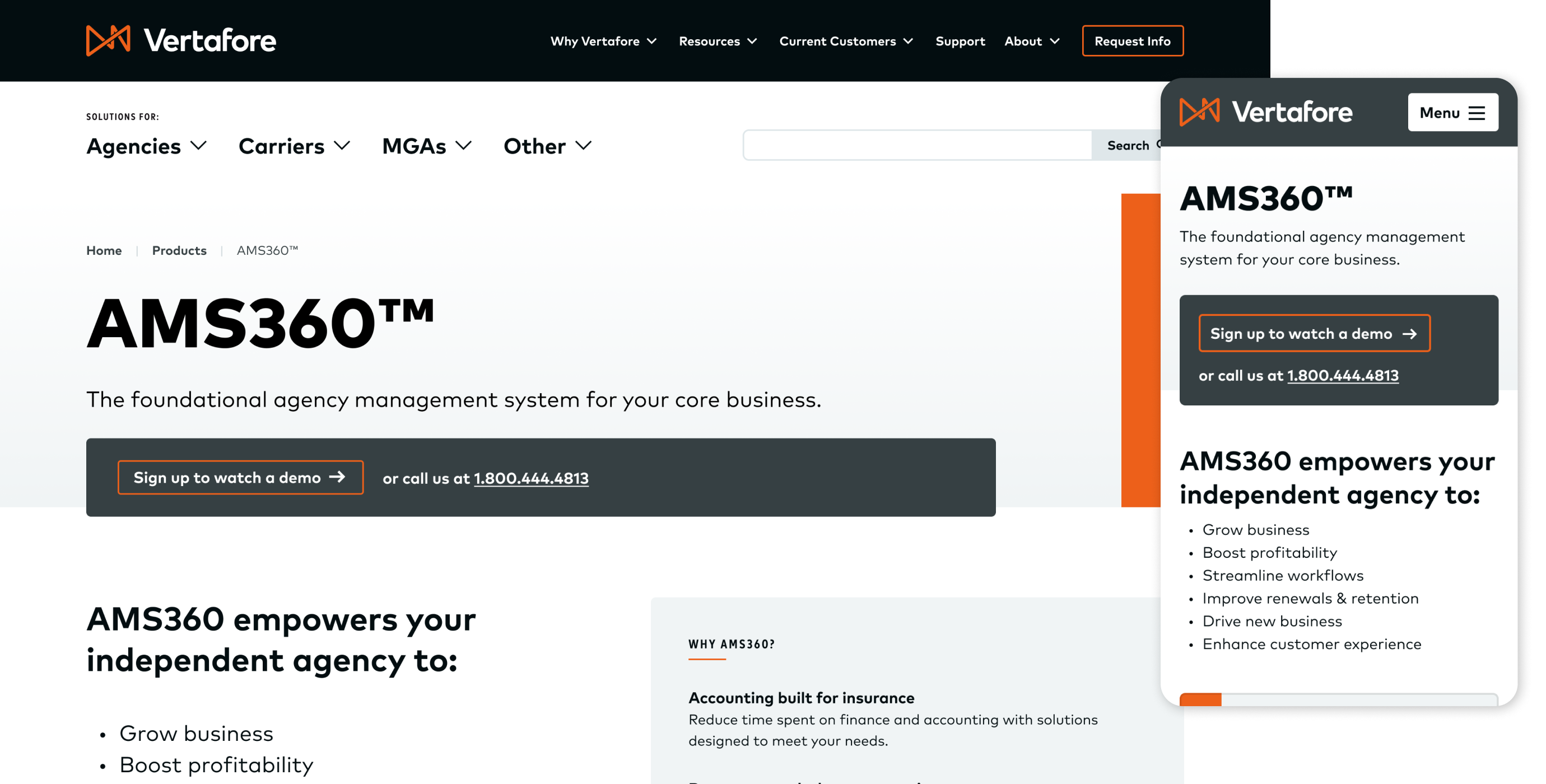 PROBLEM
Vertafore's previous site focused on business news, lacking storytelling and connecting with customers. Its text-heavy product pages were difficult for newcomers to follow and scan.
SOLUTION
To develop a more customer-focused website, the design team led discovery and design/strategy activities like 'this but not that' analysis and a survey of site users. As a result, the team provided a new structure that positioned customer concerns at the forefront. Plus, the team pushed for active, dynamic, and succinct language that first-time visitors would understand. Key components of the new organization included:
Prominent calls to action on product pages
Chunks of text paired with headings, which provided multiple drop-in points for visitors
Numeric data points surrounded by plenty of white space, offering a landing spot for the scanning eye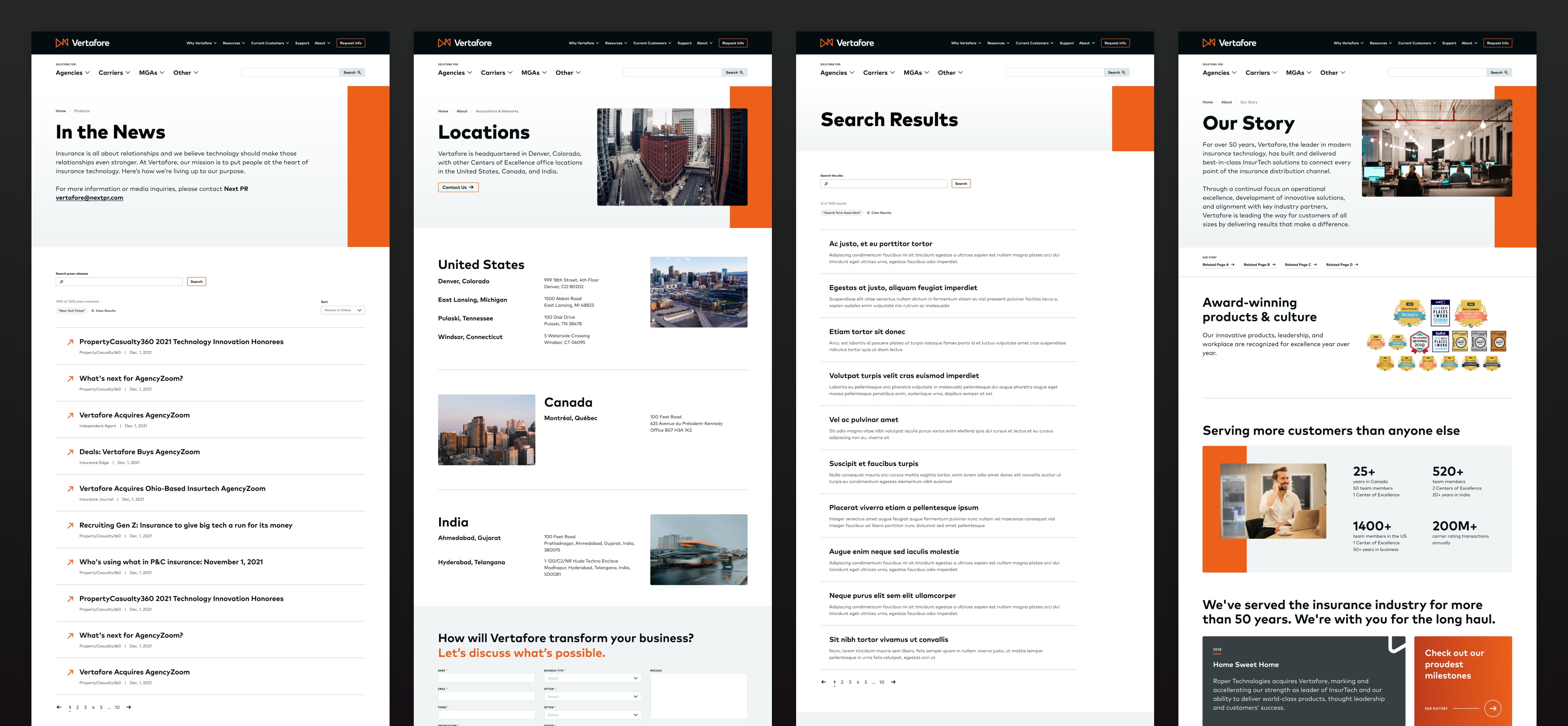 PROBLEM: SPEED, BUGS, FUNCTIONALITY, AND DRUPAL 8
Many of Vertafore's initial requests involved technical improvements. Along with upgrading from Drupal 8 to Drupal 9 and migrating site content, Vertafore provided requests to:
Provide a back-end interface to allow for easy updates
Improve page-load speed
Comply with accessibility guidelines
Optimize SEO
Fix bug and functionality issues
Offer a more robust search function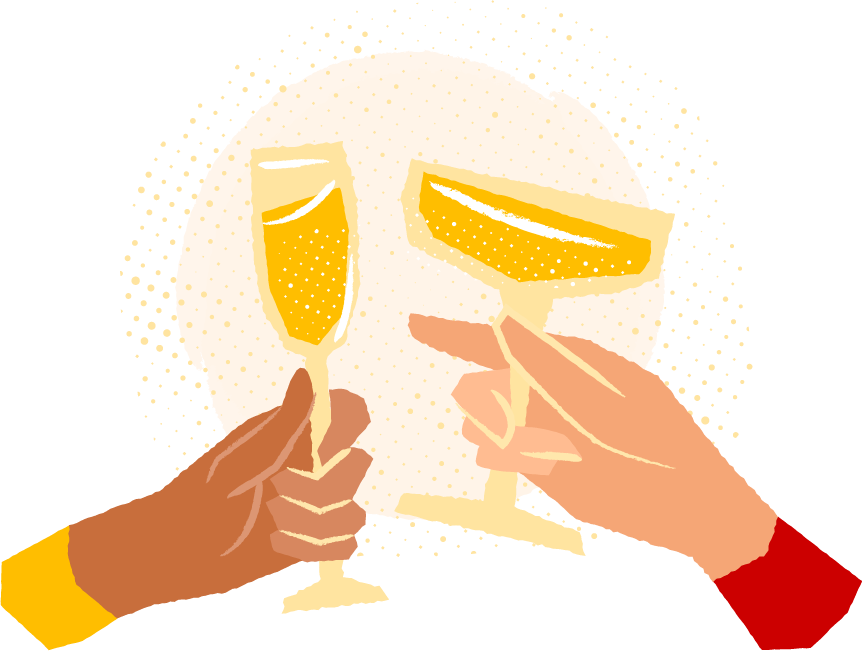 Is your site meeting both your organization's and your users' needs?
Get in touch with us to see how Aten can help with your next site redesign.