Connect4Learning is transforming pre-K classrooms.
Rooted in the latest research on learning and teaching, Connect4Learning reimagines fundamental education and engages children's natural eagerness and readiness to learn.
Connect4Learning (C4L) is an interdisciplinary curriculum that connects pre-K students with fundamental learning across social-emotional skills, science, literacy, and mathematics. The curriculum was researched and developed by nationally recognized experts, can be tailored to fit the schedule and requirements of virtually any classroom, and is hyper-focused on achieving school readiness through integrated learning models.
Aten partnered with C4L to build a sleek, flexible online platform that empowers educators to organize award-winning Connect4Learning curriculum into a robust learning experience customized at the classroom and student levels. The platform is supported by a full complement of rich multimedia resources, a suite of nine custom-built online game experiences with dozens of variations across difficulty levels, and a powerful assessment engine for capturing performance data and relaying it to parents and administrators.
Key Challenges
Connect4Learning had to adhere to strict web accessibility and bilingual standards in order to offer a robust, inclusive educational experience for all and to satisfy some of the nation's most stringent state level requirements.
The digital platform had to be a turnkey solution for pre-K education, offering a robust and comprehensive set of intuitive, easy-to-use tools that organize and deliver C4L's award-winning curriculum with remarkable facility.
Educational games that reinforce C4L's various fundamental learning modules had to be naturally engaging to pre-K players, deeply relevant to the subject matter, assessable, and available in both Spanish and English.
Key Solutions
We partnered with Blind Institute of Technology to provide rigorous user testing conducted by professionals intimately familiar with accessibility technologies. As a result C4L meets stringent state requirements for school curriculum, and beautifully delivers content within even the strictest interpretations of WCAG guidelines.
The Connect4Learning educator platform is remarkably easy to master. Lessons are flexibly scheduled and easily adjusted, progress assessments are visualized, robust, and a snap to navigate, and communication with parents or classroom administrators is seamlessly integrated.
A suite of nine full featured, fun, and easy-to-understand game experiences supplement the C4L curriculum — each one designed to reinforce specific subject matter across varying difficulty levels. The games are built on the fast, flexible, and HTML5 based Phaser.js and use IBM's AI driven Watson for automated translations.
Meticulous translations were performed across the platform's various ecosystems, ensuring that the thousands of pages, lessons, custom interfaces, games, and menu items presented perfectly in both Spanish and English.
Connect4Learning: Texas schoolhouse approved
Meeting the Texas State Board of Education (SBOE) requirements for adopted instructional materials was absolutely essential to C4L's continued success. Under the new SBOE Proclamation 2021 guidelines state approved digital curriculum had to meet stringent web accessibility and multilingual standards for all student and teacher components in order to be considered for adoption.
The results were ideal. C4L features beautiful, usable, bilingual digital interfaces tuned to the highest standards in web accessibility. The platform is accepted by the Texas State Board of Education as adopted instructional material and backed by Blind Institute of Technology's ironclad seal of approval.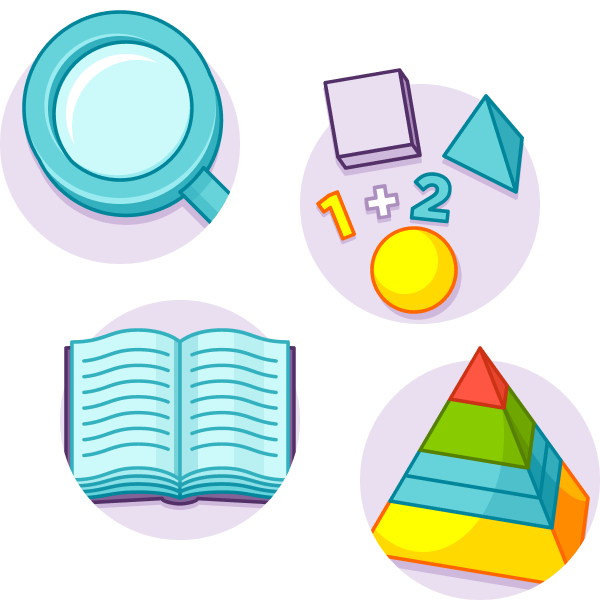 Learning Platform
The Connect4Learning digital platform delivers a rich, comprehensive pre-K curriculum that can flex to meet the needs of virtually any classroom. Touchpoints across the platform provide absolutely everything that teachers, educators, students, and administrators need to engage pre-K classrooms with math, literacy, science, and social-emotional fundamentals —providing the very best in school readiness.
Developed on the ultra-flexible, highly performant Drupal 8/9 framework, C4L implements a collection of custom React.js components to provide beautiful, intuitive interfaces for kids, parents, and teachers. Teachers can flexibly schedule or reschedule lessons around school holidays, snowdays, and the like with an easy-to-use calendar app, as well as prepare for lessons, review related resources, and dive deep into individual assessment data at the student level.
The Connect4Learning platform is built on modern, super-reliable AWS architecture, boasts the highest privacy and security standards, and is both HIPAA and FERPA compliant.
Game Center
Connect4Learning's robust pre-K curriculum is supported by a wide selection of fun and engaging educational games. Designed by experts in child education and developed on the ultra-fast, widely supported Phaser.js, the games combine nine unique interaction styles across dozens of creative variations to teach counting, shape recognition, and recall skills. Games like Shape Surprise, Island Adventure, and Get the Fish Home help reinforce fundamental learning and supplement specific units and lessons in the C4L curriculum.
Kids sign in to their Game Center using a specially designed visual puzzle "login" to see and play the games their teachers have assigned to them. Each game is available with closed captioning, and implements IBM's AI driven Watson to deliver flawless audio in either English or Spanish.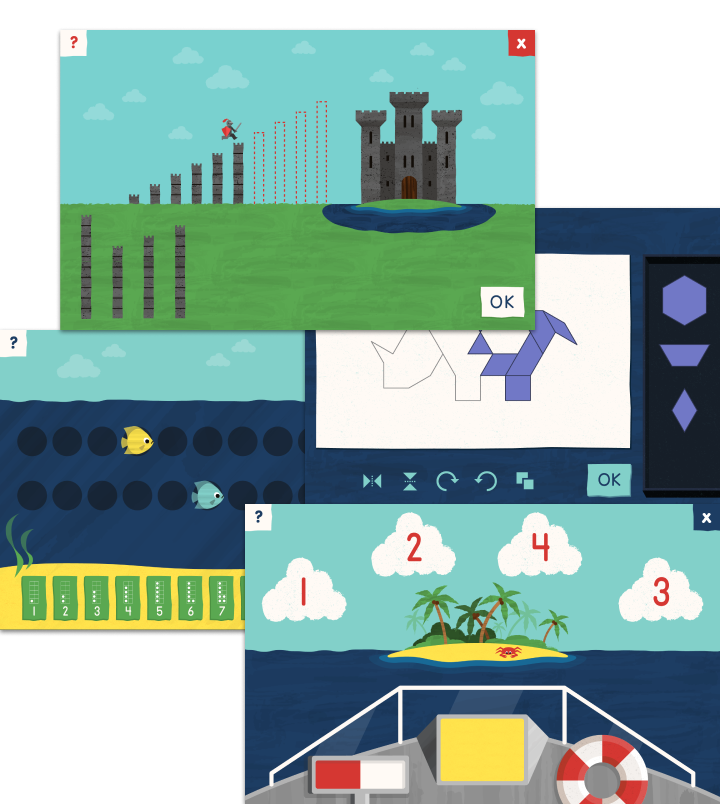 Aten was the perfect fit for our project with their history with the C4L platform and their partnership with assistive technology users at Blind Institute of Technology. Aten gave us sustainable solutions to complex problems and their work helped provide an inclusive experience for all learners, regardless of how they are able to engage with us.
Is accessibility a priority for your audiences?
Choosing the right partners is a critical step. Schedule a 30 minute call to learn about how Aten can help you meet and exceed WCAG and ADA requirements, and engage with a wider audience.