Today, the United States lags behind other developed countries in math, literacy and science proficiency.
That gap begins forming very early, before kindergarten. Connect4Learning (or C4L) is an integrated early learning curriculum, published by Kaplan Early Learning Company, that seeks to close the gap.
When we started working together, Kaplan's plans for C4L were ambitious. They had developed a curriculum with leading researchers from key fields in early childhood education and wanted to deliver it at scale, digitally, in time for the following school year.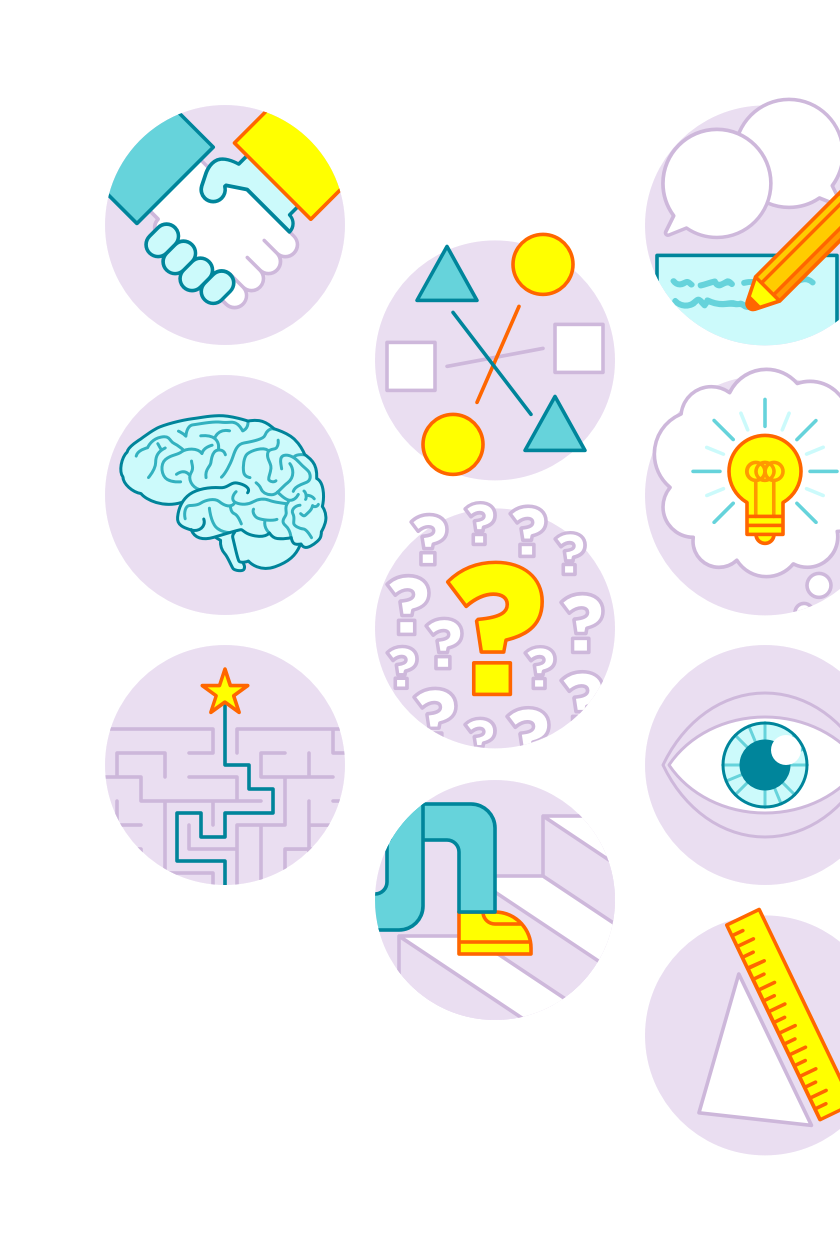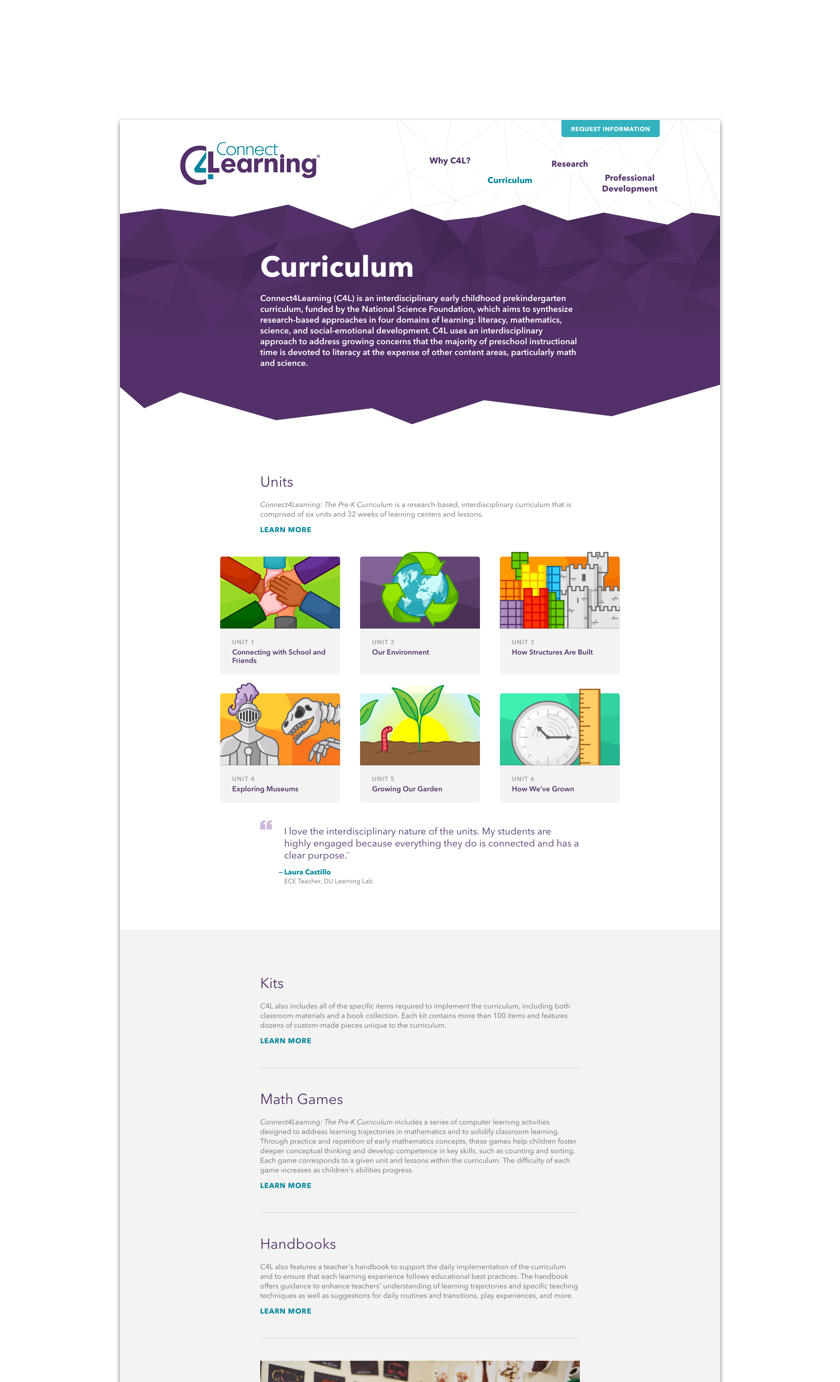 Go-To-Market Strategy
First, Kaplan needed an effective platform for marketing the C4L curriculum. We hit the ground running with content strategy, design and development for a marketing website – delivered on a tight timeline ahead of an upcoming education conference. We chose tools that favored speed and simplicity over complex publishing features. The website is fast and responsive, built on metalsmith – a static site generator – rather than a content management system.
User Research
For the C4L platform to be successful, it had to connect effectively with the needs of very specific audience groups: primarily, teachers and their students. We interviewed teachers to hear first hand what features would be most helpful in a classroom management application. We interviewed kids and – more interestingly – observed them playing online games, both before development and at intervals throughout the process. Observations from in-person interviews helped firmly establish user-stories that in turn defined technical requirements, as well as provide valuable feedback throughout the process. Online games can't just be usable; they have to be fun. Feedback from real kids helped keep us focused on both.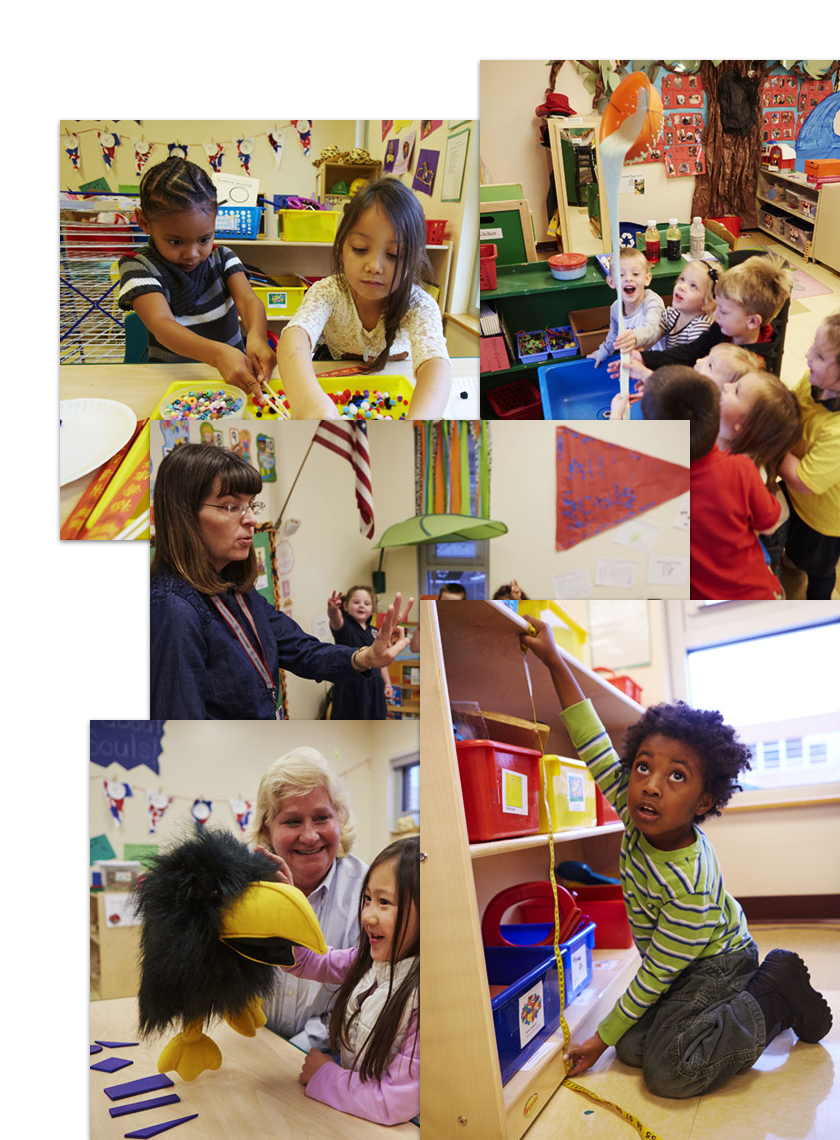 Minimum Viable Product
Kaplan needed a viable product ready for customers ahead of the school year. We focused on must-have functionality first, carefully managing priorities with the Kaplan team according to user research, and launched a digital platform with classroom and student management tools well before the first day of school.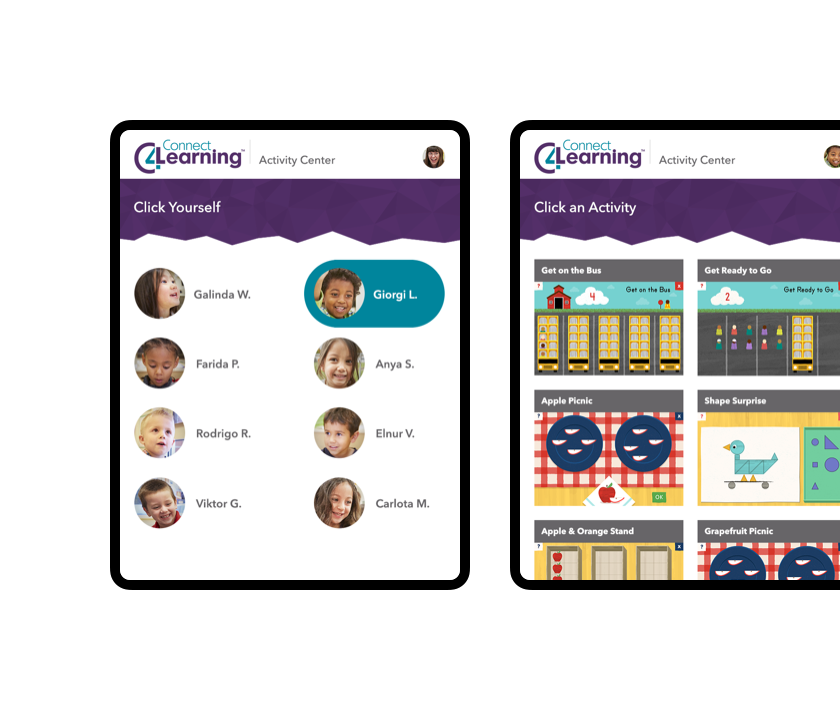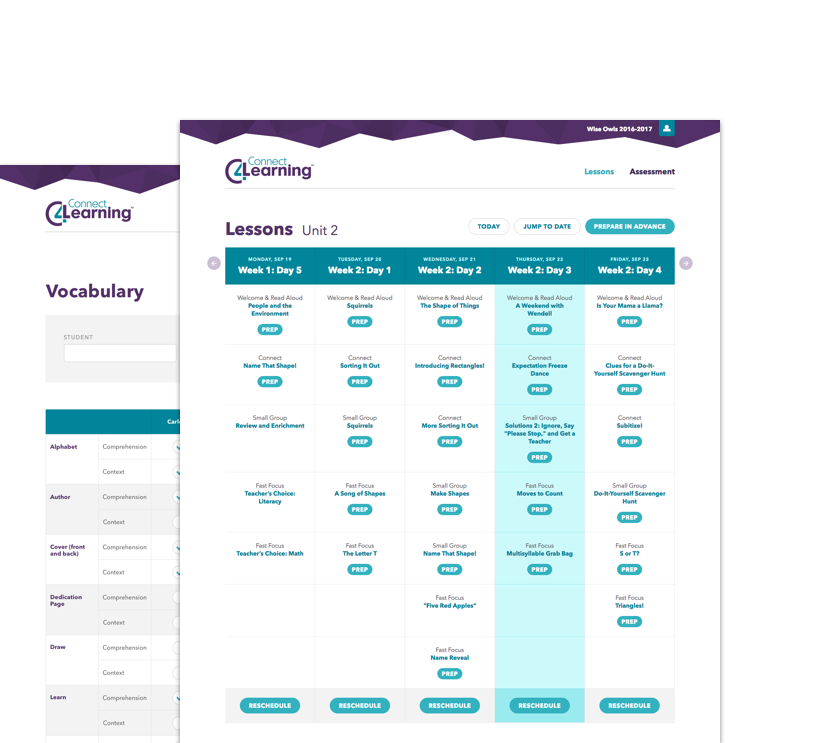 The classroom management system was built in Drupal 8 with key frontend components -- like an interactive assessments interface -- in React. Beyond the initial release, we worked with Kaplan to sketch a roadmap for future iterations that would continue to add value for their customers.
Interactive educational games are a key component of C4L's mathematics curriculum. We established a production schedule that prioritized games in step with the curriculum's annual school year schedule. Together, we and Kaplan stayed ahead of the needs of their customers, launching each online game before the next learning module began.
Games are responsive and platform agnostic, some featuring SVG animations, others built in Phaser.js, integrated with IBM's Watson API for interactive voiceover. They feature whimsical, imaginative illustrations: from tropical fish and medieval knights to skateboarding ducks and partying elephants.
Future Iterations
We're excited to continue work with the team at Kaplan, rolling out new platform features and online games. Feedback from their growing customer base has been amazing and keeps technical requirements rooted in the real needs of key personas.