University of Minnesota School of Public Health
Center for Antiracism Research for Health Equity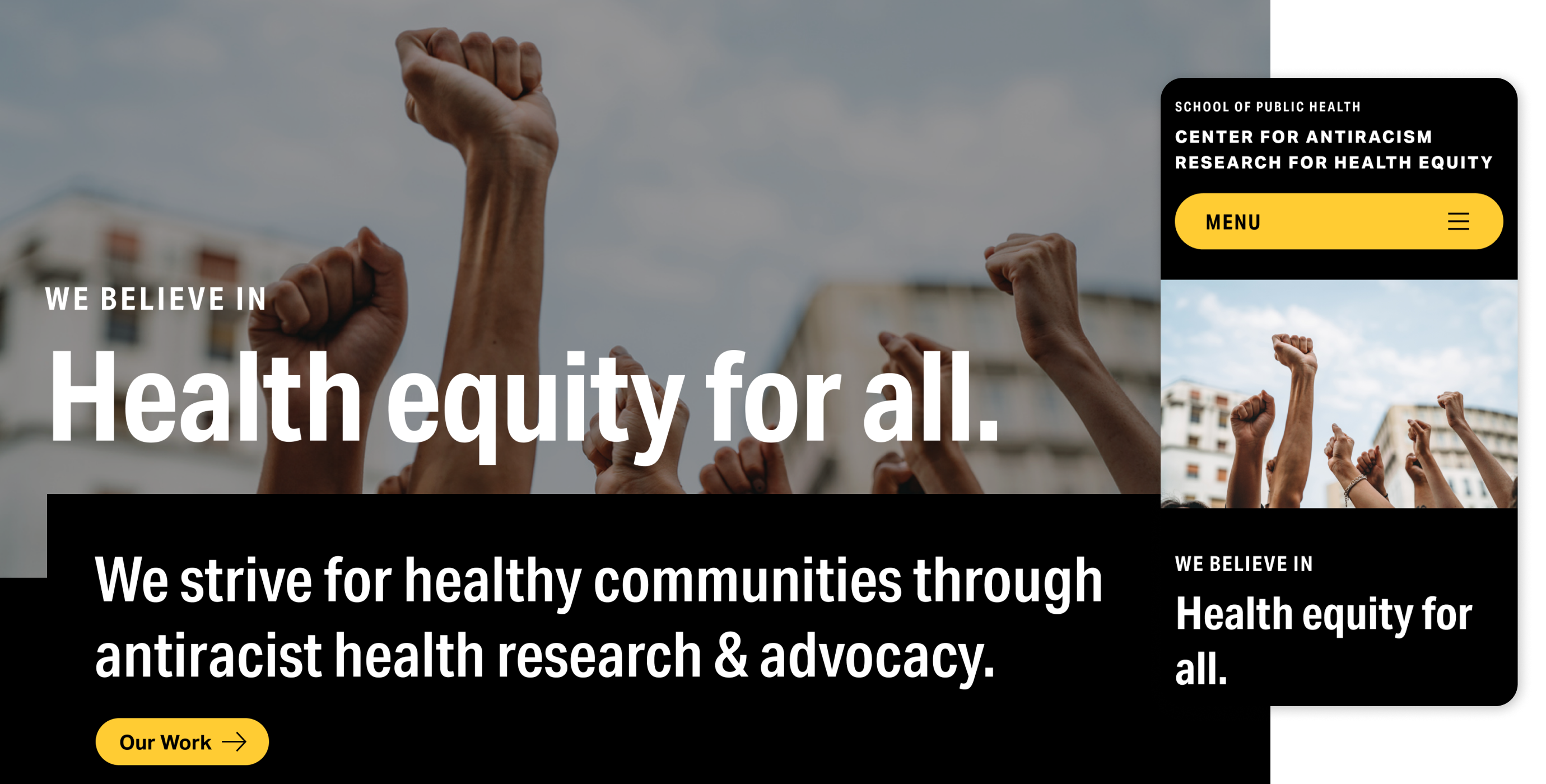 A research-driven mission to change the narrative about racism and health equity.
Part of the University of Minnesota's School of Public Health, the Center for Antiracism Research for Health Equity (CARHE, pronounced "care") researches racism and brings awareness of health equity issues to the local community, partners, journalists, legislators, academics, and healthcare providers. CARHE is committed to combating structural racism and enacting lasting change via community engagement and education.

As a newly founded organization, CARHE tasked Aten with launching its digital presence and brand to the world. Its color palette had to rely on the University of Minnesota's brand guide, but the visual identity needed a distinct look and feel.

The resulting design features bold typography, iconography, and imagery that sets CARHE apart as a forward-thinking organization. The clean and simple design puts CARHE's research and community involvement opportunities at visitors' fingertips via an easy-to-maneuver navigation. Additionally, the Drupal site allows CARHE staff to easily and frequently update the site as the organization evolves.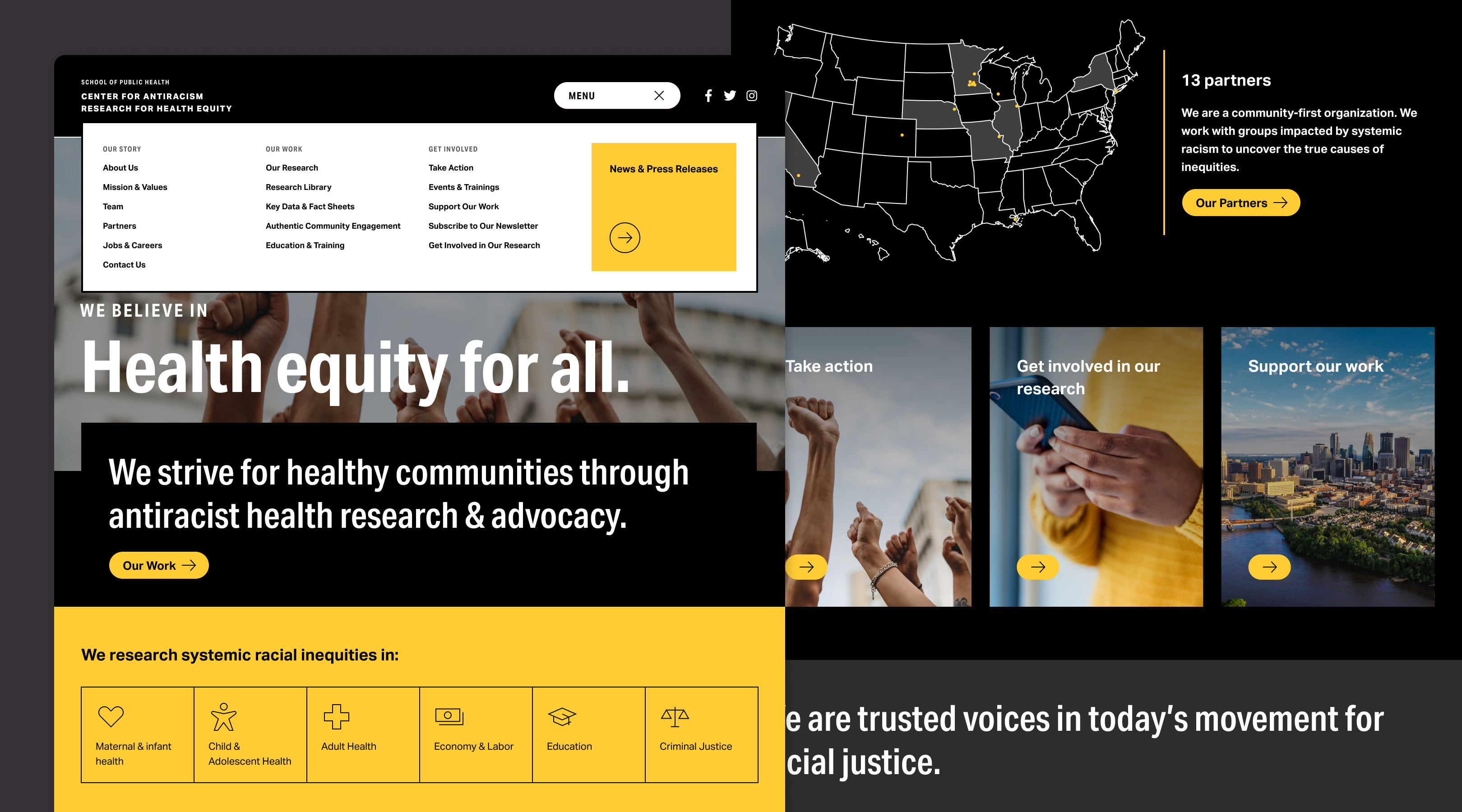 Key Challenges
A BLANK SLATE
The project's strategy relied on CARHE's goals, vision, user personas, and an outline for site content. Since Aten built a website from scratch there was no typical audience and user data to inform the groundwork.
PUSHING BOUNDARIES
Founders wanted to ensure CARHE stood out as a distinct, decidedly non academic, and authentically community-centric organization; pushing past the expectations of relying on University of Minnesota's identity system.
THE UNIVERSITY SYSTEM
Given its size and resources, the University of Minnesota employs its own Drupal installation and hosting platform. So the project carried some challenges exclusive to these one-off systems, neither of which are standard practices for developers outside of the university system.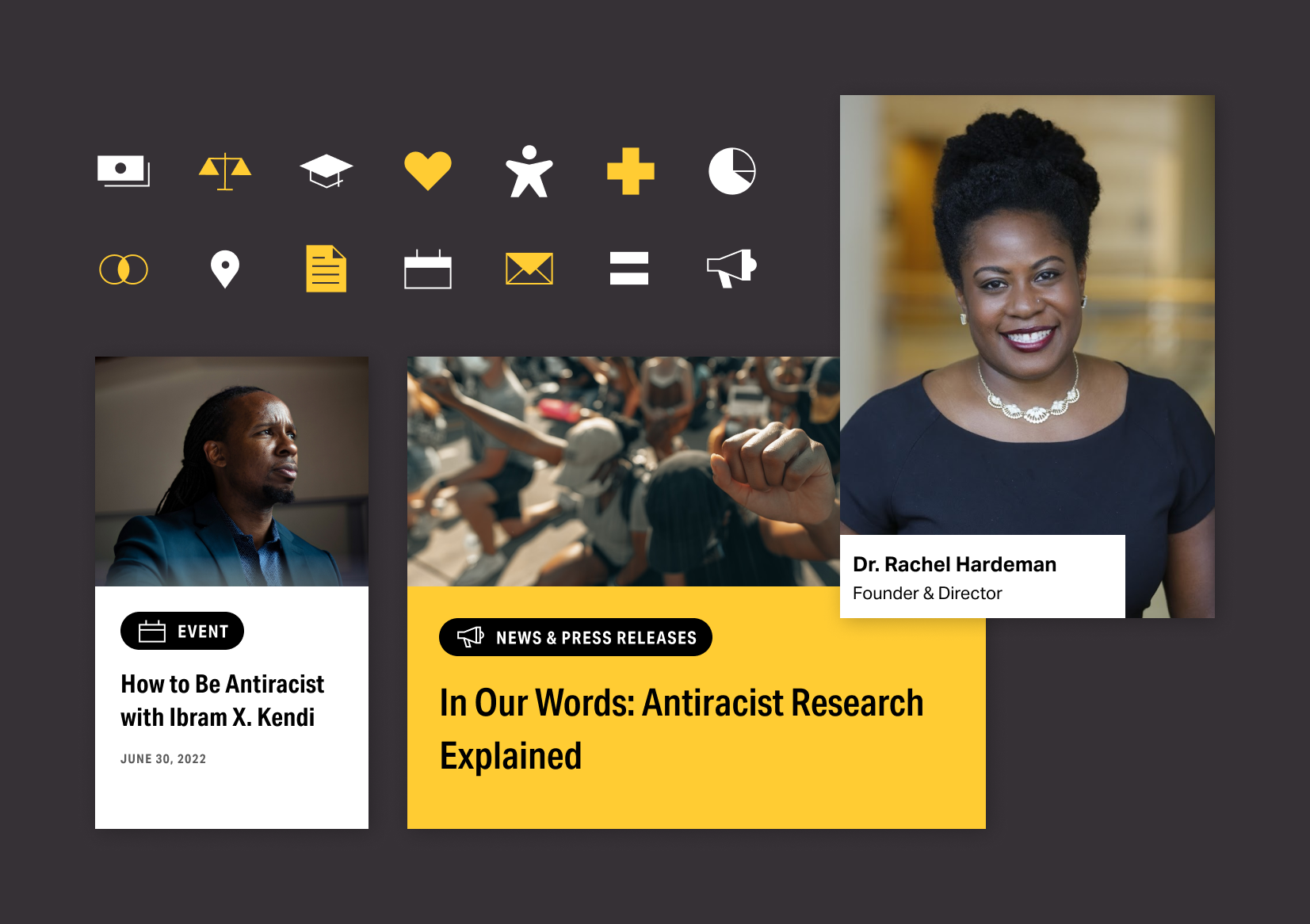 Key Solutions
VISiONARY DESIGN
Aten understood the core message and vision for the site by assessing CARHE's primary audiences partners, and existing documentation. After researching comparable sites and best practices, Aten launched a site that met CARHE's functional objectives and wowed visitors with its stunning design and saw significant traffic within the first month of its launch.
COLLABORATIVE TECHNOLOGY
In order to work within the University of Minnesota's bespoke hosting platform and Drupal application—not to mention CARHE's condensed timeline—Aten developers were first vetted into and granted access to the school's backend systems. Developers then met with the university's IT teams to better understand workflow requirements. Ultimately, developers quickly adapted to the new systems and found ways to work around challenges and with the tools provided to them, all while maintaining timely forward progress on the project.
Partner Map
One of the project's key deliverables was a feature that drew attention to its various partners around the country. Aten built an interactive map, showing each partner's location. Community members and other partners can search the map for projects and organizations doing antiracism and health equity work based on geography and type of work.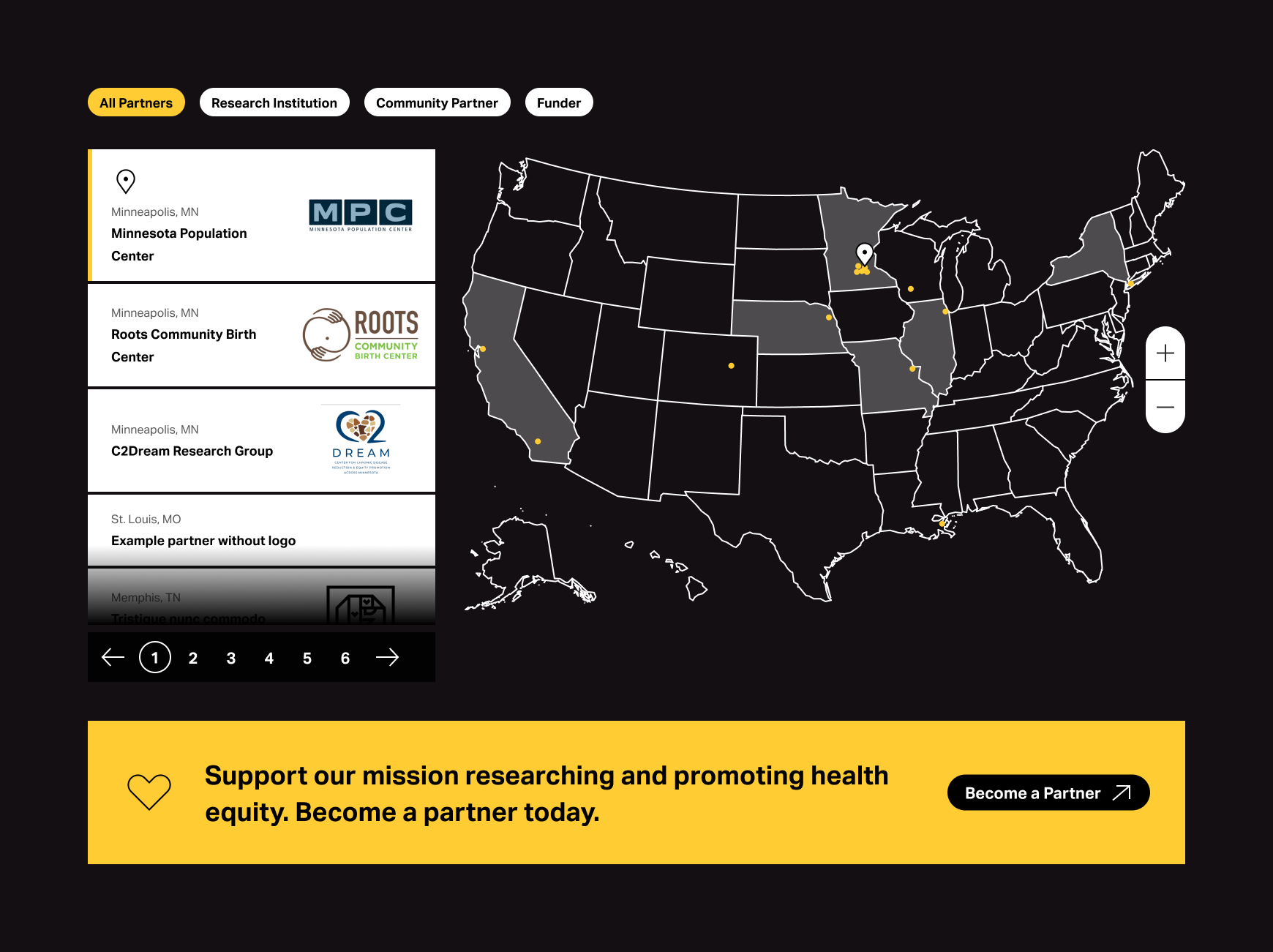 Mercury Editor
Going forward, CARHE needed the capability to evolve its website in conjunction with the organization. Aten implemented a drag-and-drop authoring tool they created called Mercury Editor. It includes layout column variations and a library of components that can be dropped into place. Ultimately, Mercury Editor gave CARHE the tools to grow and empower its content editors along the way. "We asked Aten for a website that aligned with our values and mission, and they helped us to achieve those goals. We are thrilled with the website Aten built. It has already strengthened our work, outreach, and partnerships. Aten builds beautiful things well, and their shared values make us feel like partners."