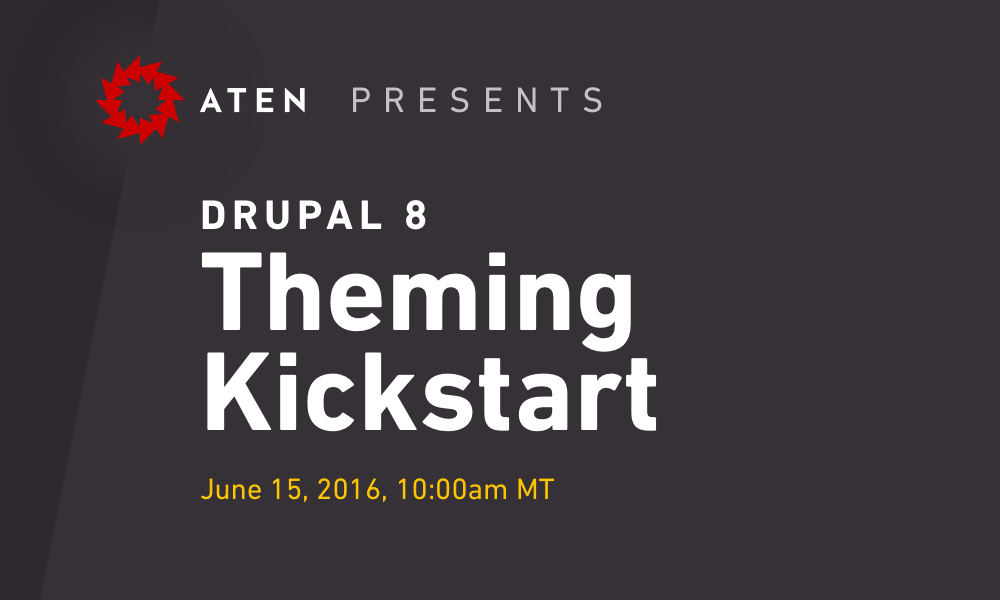 Presents
Drupal 8 Theming Kickstart
Drupal 8 made huge improvements to the theme developer experience. Wrapping your head around all the changes can be intimidating but it doesn't have to be.
Join our one hour webinar to find out about the major changes to the theme layer in Drupal 8, including; new core base themes, updates to coding standards, managing CSS & JS assets with the new libraries system, responsive images in core and everything you need to know to get started with the Twig templating engine.
This webinar is ideal for experienced Drupal 7 developers wanting to make the transition to 8 as well as those new to Drupal theming.
Drupal 8
Events