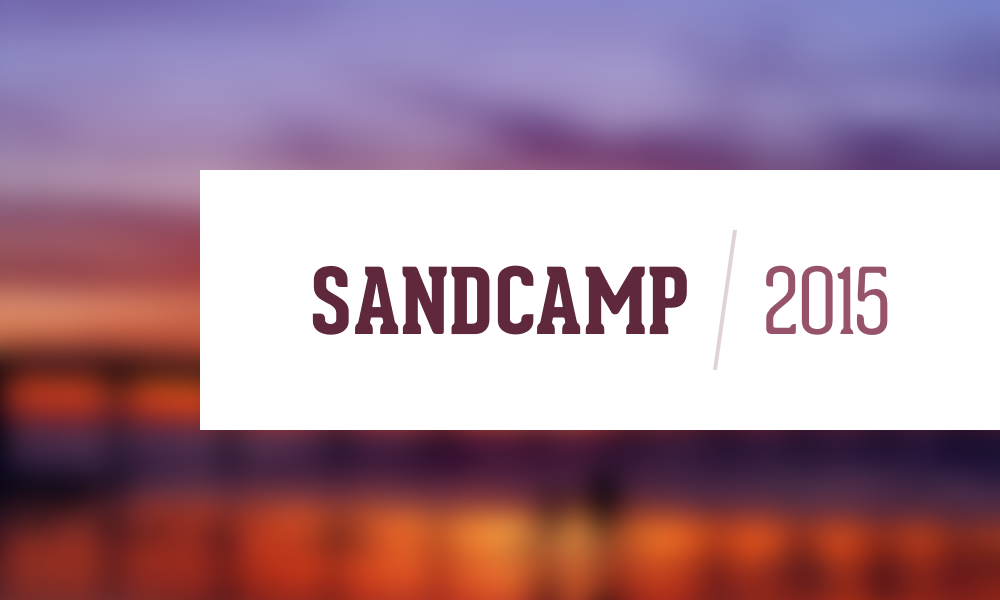 It has snowed here in Denver once again, so we're excited for SANDcamp 2015 in sunny San Diego, February 26th through the 28th. The event promises to be full of great Drupal content set in the middle of Mission Bay.
Joel Steidl will present proven approaches to planning successful Drupal projects on Friday at 9 AM. His session, Planning for a Successful Drupal Site, will address the entire strategy and design process — content strategy, information architecture, sketching, wireframing, design and technical planning.
Saturday at 1:30 PM Josh Miller will show those new to Drupal how to architect and build a Drupal websites. His session, Understanding Drupal Content for Beginners, will cover creating content types, adding and editing fields, managing field and content display, and introduce taxonomies and blocks.
Later on Saturday at 3 PM, Joe Crespo will talk about life after launch. In Old Dogs, New Tricks he'll present proven approaches for managing and supporting your Drupal website over its lifecycle. This session will draw from several real-world examples of how incremental improvements can have dramatic impact on organizations and their stakeholders.
The event starts Thursday with a day of training. Come join us for the Aten sponsored opening night party starting immediately after training at 5 PM. We'll have light food, drinks and a view of the sunset on the marina.
There are still tickets available. You should register now!
Drupal
Events