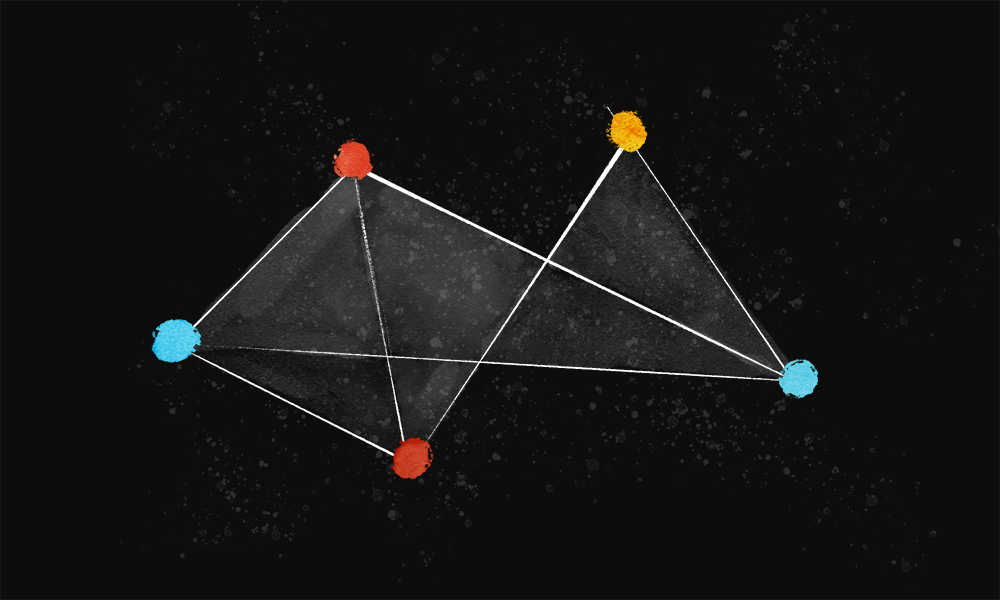 Here at Aten, all of our engagements are high-touch and collaborative. We do not bottleneck communication through a project manager or an account manager. Instead, every client has direct access to their team within Aten via Slack, Basecamp, JIRA and Zoom. Organizing engagements in this way allows our team to develop deep, personal connections with our clients, understand how to best engage their stakeholders and ultimately, build empathy for their users.
If you're a project manager and this sounds frightening, it shouldn't.
Having worked with many different types of teams over the years, I've found that having an open, working relationship with the client, including full access to team members, helps to deliver the best projects. When a PM is forced to act as a middleman between the team and a client, there are no real winners – things like trust, collaborative spirit and team empowerment tend to suffer. I would argue that all of those things are what make the difference between good and great project outcomes.
When PMs keep themselves as the first line of defense, they will invariably keep certain things from the team, like a tough conversation on budget or scope, or maybe a dissatisfaction with a design comp. While things like this are often difficult to cope with, opening up that dialogue to the whole team fosters a type of transparency that allows us to be agile and able to correct things quickly.
Collaboration is Key
Prior to project kick off, have you ever stressed to a client that they are about to embark on a fully collaborative journey with your agency? If so, how can that truly be possible with a team that is sheltered from the client?
At Aten, we start the collaboration process early. The full project team has the opportunity to meet and work with the client during the discovery and strategy phase of the project, continuing all the way through design. If the development team comes into the project months down the line, they won't have the full context of the project, no matter how many onboarding meetings you arrange. This does not mean the full team has to be in every single working and planning meeting with the client, but I find bringing the full team together when it matters can help save time and money later on in the project.
How does this look in the real world? Just the other day, I received a message from a client asking about a particular feature change request. Rather than reply saying that we will need to circle back internally and follow up in a few days, I simply added the client into a Slack DM channel with the developer and we hashed out a solution in a matter of minutes. The JIRA ticket was updated, the budget was quickly checked and we didn't have to wait until we could all find a time to have a Zoom meeting. This type of close collaboration saved hours off the budget and likely a few days in response time.
Transparency Builds Trust
Being transparent with your clients is always a good idea. It builds trust not only between yourself and the core stakeholders, but it bodes well for your agency in general. Extending that type of transparency to the full project team even furthers that notion of trust. Letting the client know that they are going to go over budget on design iteration is something everyone should hear and discuss as a group. In those types of situations and with everyone present, solutions are often discovered on the spot.
But shouldn't PMs just work with the client and let the developers develop? Nope!
Some will argue that it's not fair or wise to have team members interact directly with the client, in that it could put folks in a potentially uncomfortable situation. I would argue that those situations can be easily avoided, as long as everyone on the team has a clear view of project scope, budget and timeline.
Speaking candidly on topics such as budget concerns and tight deadlines are not things that have to happen behind closed doors that only involve a project manager and the client lead. I've been in situations in previous companies where I was uncomfortably expected to say to clients, "Why don't we take this offline and discuss in a one-on-one tomorrow?" There are still times when that may need to happen, but if possible, I try to have those conversations with everyone present. After all, we are one team and we should all be held accountable for the work we are performing as part of any given project.
The point is this: be transparent, start clear conversations early on in the project process and make it an inclusive experience for everyone.
Collaborative Spirit + Transparency = An Empowered Team
What is the outcome from all of this openness and collaborative spirit? In one word: empowerment. A fully collaborative and transparent client-project team equals an empowered team. When we refer to the project team we mean everyone, including the core client stakeholders. We are all one group moving through the agile project process, iterating together from inception to launch and beyond!
When teams are guarded or 'protected' from the client, it doesn't foster an environment of empowerment. Everyone on the team should feel as though they can be decision makers and influencers.
I trust in my team members to push back when it makes sense. If a new feature request comes in, I'm happy for a team member to jump in and call out scope creep or budget concerns. It's better to have that conversation all together and in that moment rather than keep quiet only to have it blow up at a later date.
Take Aways
In the end, you have to do what works for you, your agency and especially the team. If the team only knows what they are meant to be working on week to week, they will not feel confident having those big picture conversations with the client. They won't feel empowered to make decisions on the spot if need be and they certainly won't be able to truly feel like they are engaged in a truly collaborative process with the client team.
Here at Aten we do our best to bring in team members who are comfortable with this level of collaboration in mind. Ultimately, we find that an empowered team with a direct line of access to clients works best for coming in on time, on budget and in scope!
Digital Project Management
Process