World Resources Institute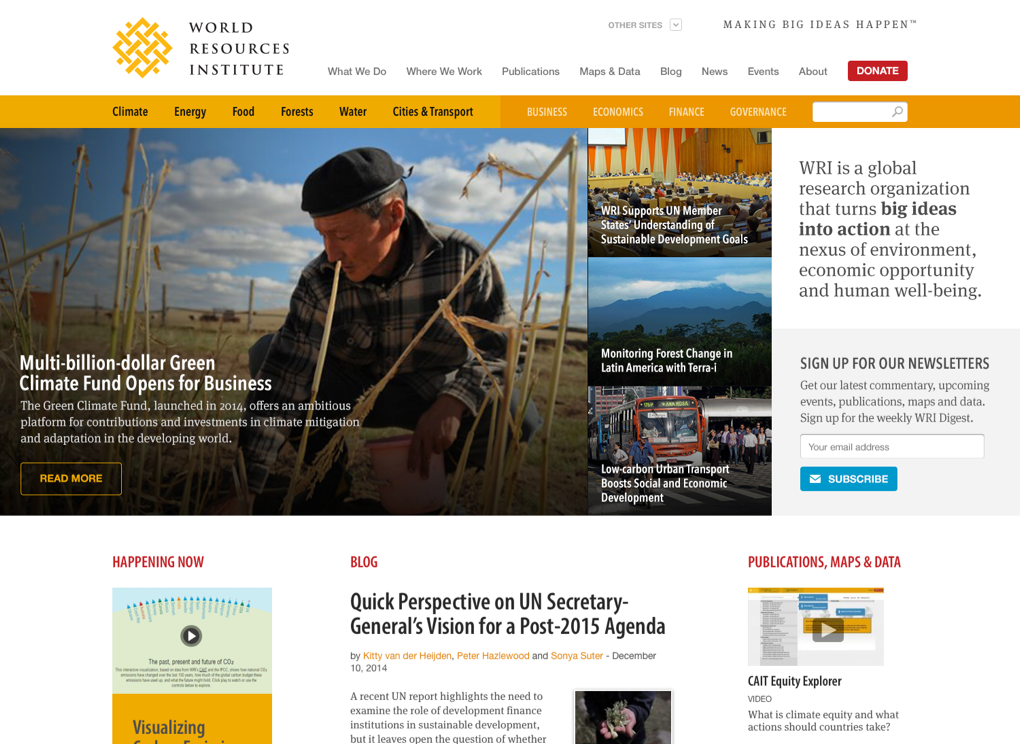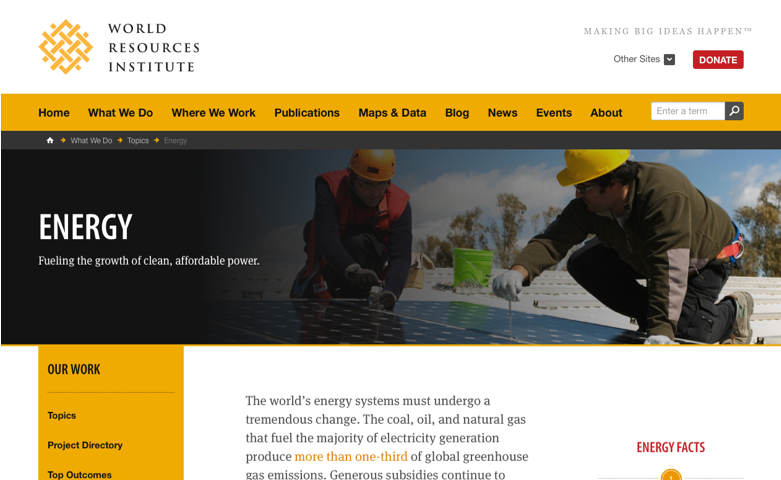 The World Resources Institute is a global non-profit working to protect the livelihoods and well-being of people everywhere by responsibly managing the world's natural resources. Firmly rooted in data and analysis, WRI's work influences government policies, business strategies and civil society action all over the world.
We started working with WRI in 2012, at the beginning of an important transition in the entire communications strategy at the institute. While already widely known and respected for disseminating rich data and analysis, WRI expressed a need to more effectively connect users to the human relevance and global impact of the institute's programs worldwide. A unified technical architecture and strategy for publishing resources was becoming critically important, as various efforts over the years had produced numerous websites and applications across multiple technologies and hosting providers.
Our process revolves around collaboration, feedback and iteration–this was no exception. We began by working with WRI to understand its audience. We audited existing content and helped identify gaps where content was still needed. With a clear understanding of audience and content, we created site-maps, then page content maps and wireframes. At each stage we presented our work, invited feedback, and collaboratively moved forward.
With information architecture nearly completed, the design process began. We started with a series of design exercises focused on establishing a bold aesthetic and clear layout for the new WRI.org. We used mood boards to explore tone, and annotated sketches to further develop layout and suggest general design direction. Throughout the process, we presented each distinct deliverable to the WRI team, inviting feedback and making iterative changes.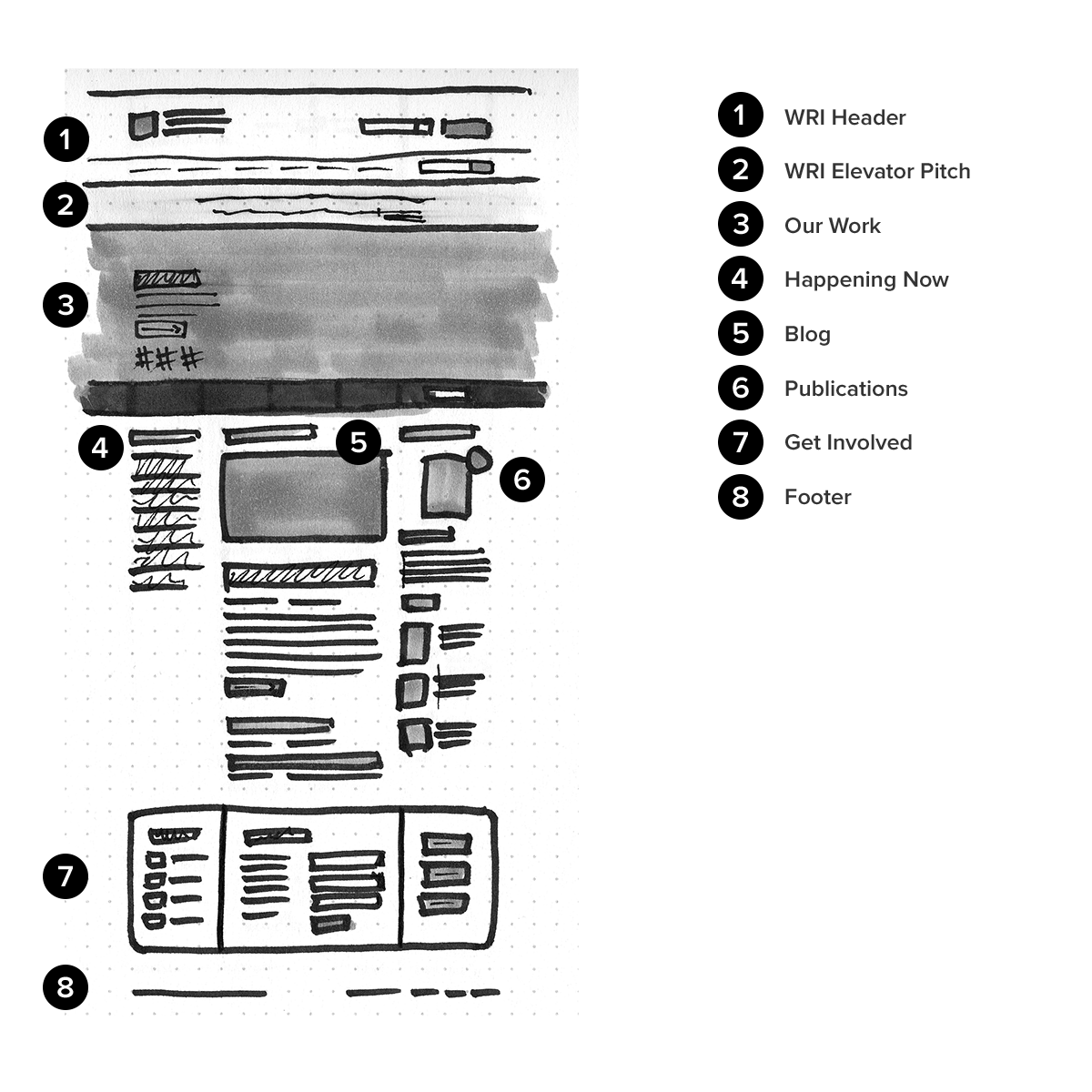 Human Impact
Being an environmentally focused organization, WRI presented a key challenge to our design team: to make it unmistakably clear that this work impacts human beings, everywhere. The design had to go beyond providing access to extensive data, analysis, and resources; it had to clearly tell the story of the universal human need for responsible management of our natural resources.
Unified Technical Architecture
Over the years, WRI had produced dozens of independent websites and applications, each targeting a unique audience, addressing a specific business requirement, or telling a distinct story. As often happens, these systems were spread across numerous hosts, and built in a variety of technologies–many of them now aging or deprecated.
We worked with WRI to migrate their portfolio of digital properties onto a centralized hosting platform, updating underlying software when possible, and identifying specific websites that would be incorporated into the the unified publishing platform we were building for WRI.org.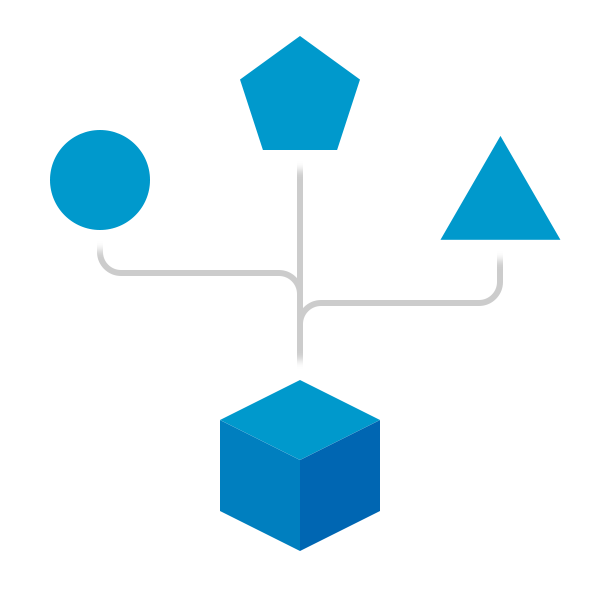 Streamlined Publishing
We developed WRI.org with Drupal 7, providing a simple authoring experience to content producers. Elegant workflows channel contributed content through draft, review, and published stages. Content is authored once, deployed as necessary throughout the site, and displayed responsively to users. A flexible design system allows distinct "themes" to be applied to distinct sections of the website, providing WRI with the ability to easily deploy unique digital experiences that previously would have been launched as one-off, standalone websites.
Built to Grow
WRI's Drupal 7 architecture provides a stable, maintainable code-base for managing future deployments across the organization. Right now, we are working with WRI to develop new digital experiences leveraging a unified codebase. This project goes beyond a single website deployment, and establishes a framework for future development.