Nestled in the scenic foothills above Salt Lake City, the Natural History Museum of Utah holds 163,000 square feet of exhibitions covering billions of years of natural history. In addition to attracting visitors of all ages, NHMU houses collections comprising nearly 2 million objects of global scientific significance and hosts internationally recognized research.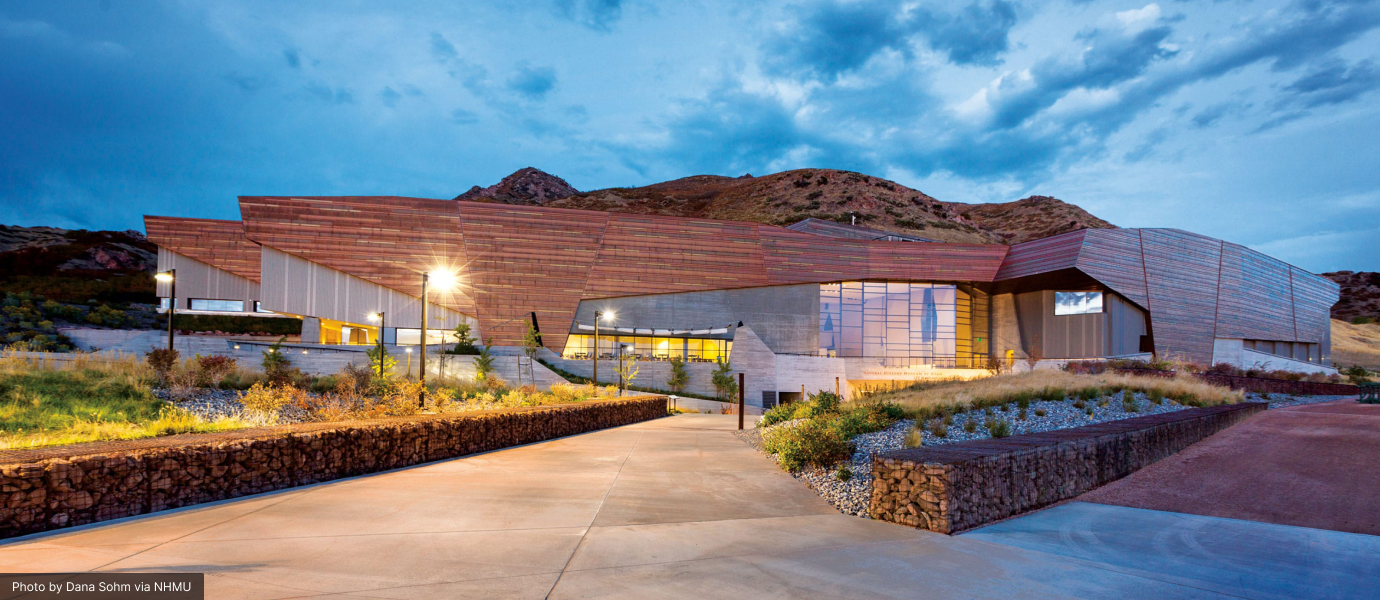 Launched more than 10 years ago when NHMU opened its doors of its new home, the Rio Tinto Center, the museum's website was due for an update—not to mention a Drupal 7 to Drupal 9 migration. Along with a fresh design and improved navigation, NHMU tasked Aten with replicating the vibe of the museum's unique architecture and interactive experiences via the redesigned website. On the backend, stakeholders needed a powerful and intuitive authoring experience that would empower internal editors to craft engaging content for years to come.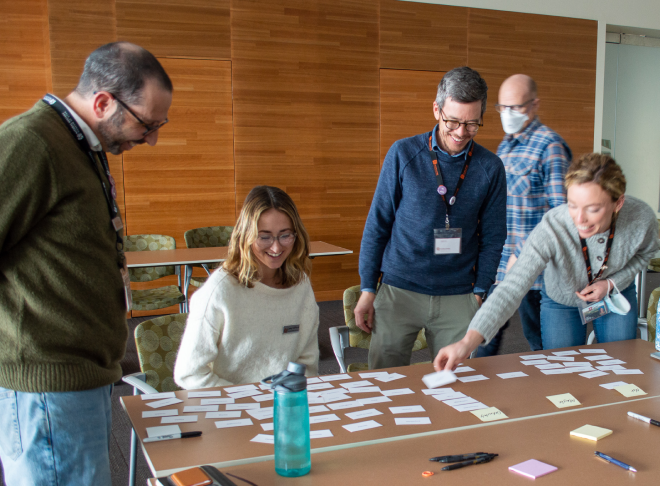 In-Person Kickoff
While online meetings are now the norm rather than the exception, Aten staff launched the redesign project with a two-day kickoff on site at the museum. Doing so meant Aten's design, strategy, and project management leads could not only hold face-to-face workshops with up to 20 stakeholders at a time but also explore the museum and get a feel for the architecture, location, brand, exhibits, and collections. Doing so helped the team build valuable working relationships and ultimately tie the digital experience to the physical space.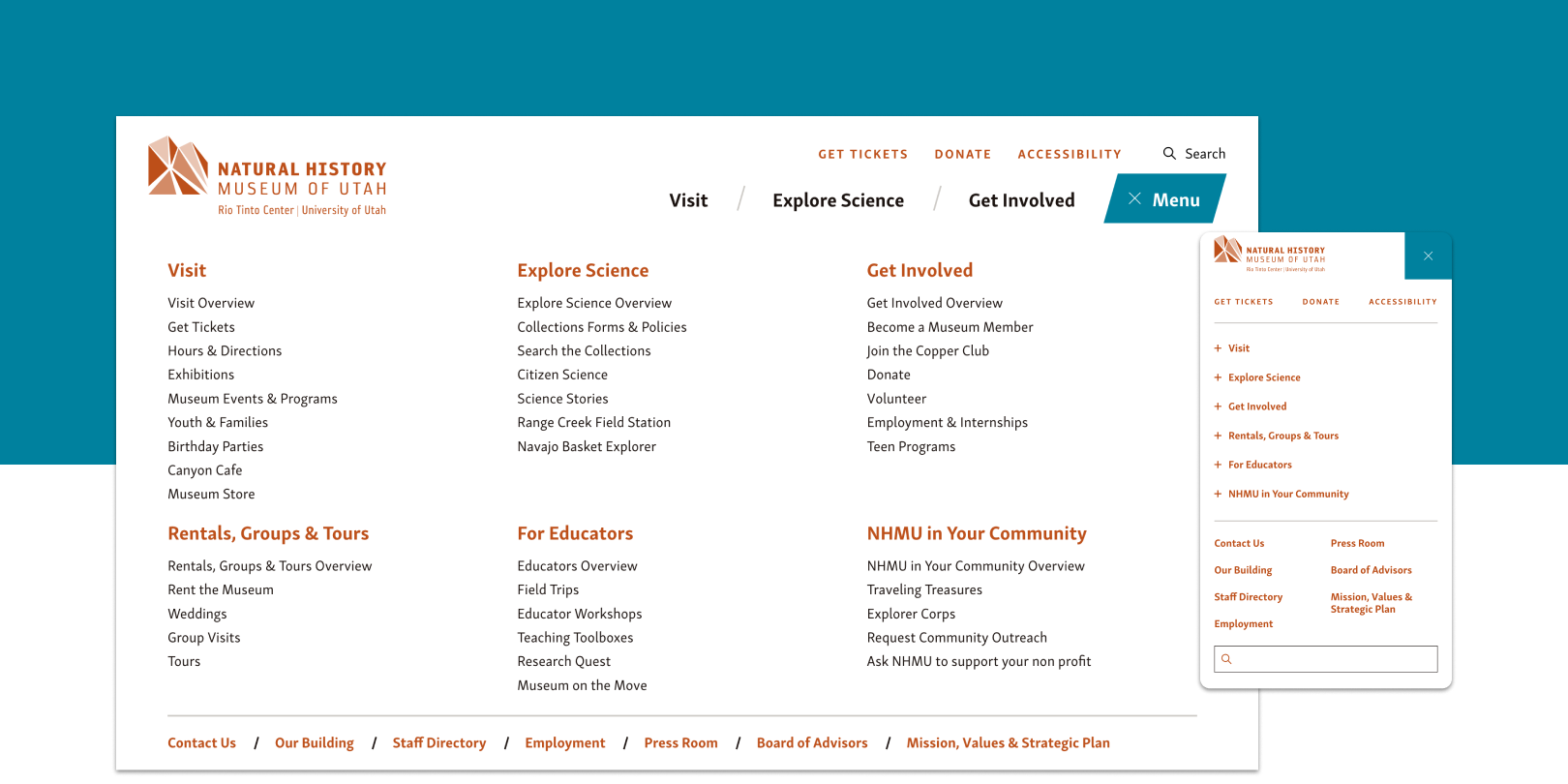 Strategy for a new site to last
To meet NHMU's navigation and content-structure demands—and to ensure that the site effectively mirrored the compelling nature of the physical experience—Aten completed a comprehensive content-types audit, devised a thorough content plan, and presented NHMU with a site map showing stakeholders where each type of content would live in the new design.
This strategy work helped NHMU cull its 68 content types down to a more manageable 10 options and led to a three-pronged navigational approach for museum visitors, those interested in collections, and others seeking memberships and volunteer opportunities.
Featuring an intuitive mega menu, the navigation and site structure allowed visitors to effortlessly locate and explore their desired content and helped forge a connection both online and in the physical environment between the facility's exhibits and collections.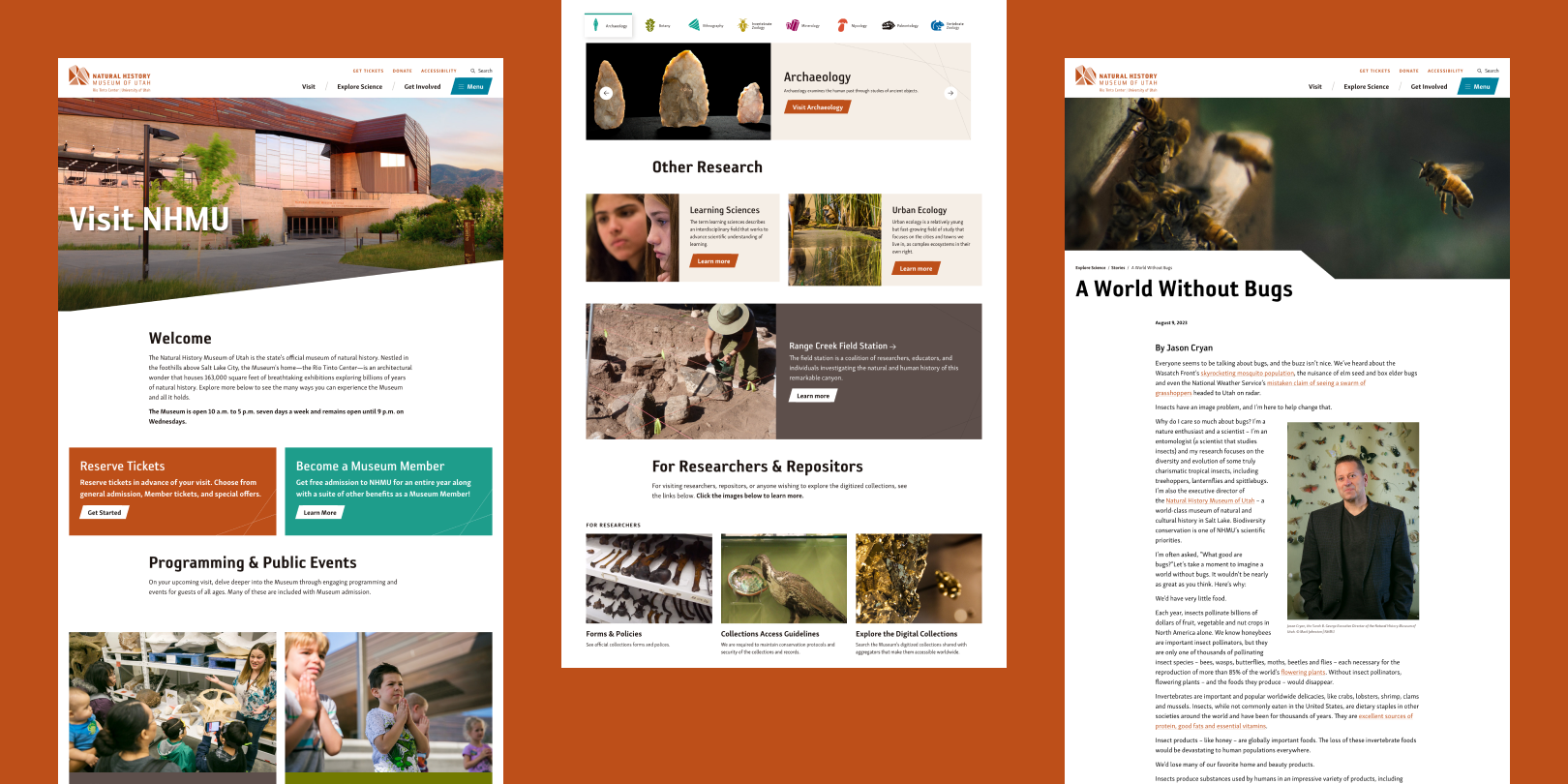 Digital design that reflects the physical space
Aten designers were tasked with not only bringing the site up to modern design standards but also developing a look and feel that would carry the design well into the next decade. They employed a design exploration phase where they secured stakeholder input on proposed themes, colors, typography, etc. to help inform their decisions.
Designers drew inspiration from the colors, shapes, and angles found in the museum architecture and local geography. Compelling images and videos and a full-width website layout drew visitors deeper into the content and offered a more in-depth look at the collections via photo galleries comprising bold, beautiful images and minimal yet informative text. Featuring simple content and CTAs, clean lines, plenty of white space, and high contrast throughout, the design offered a streamlined and forward-thinking aesthetic.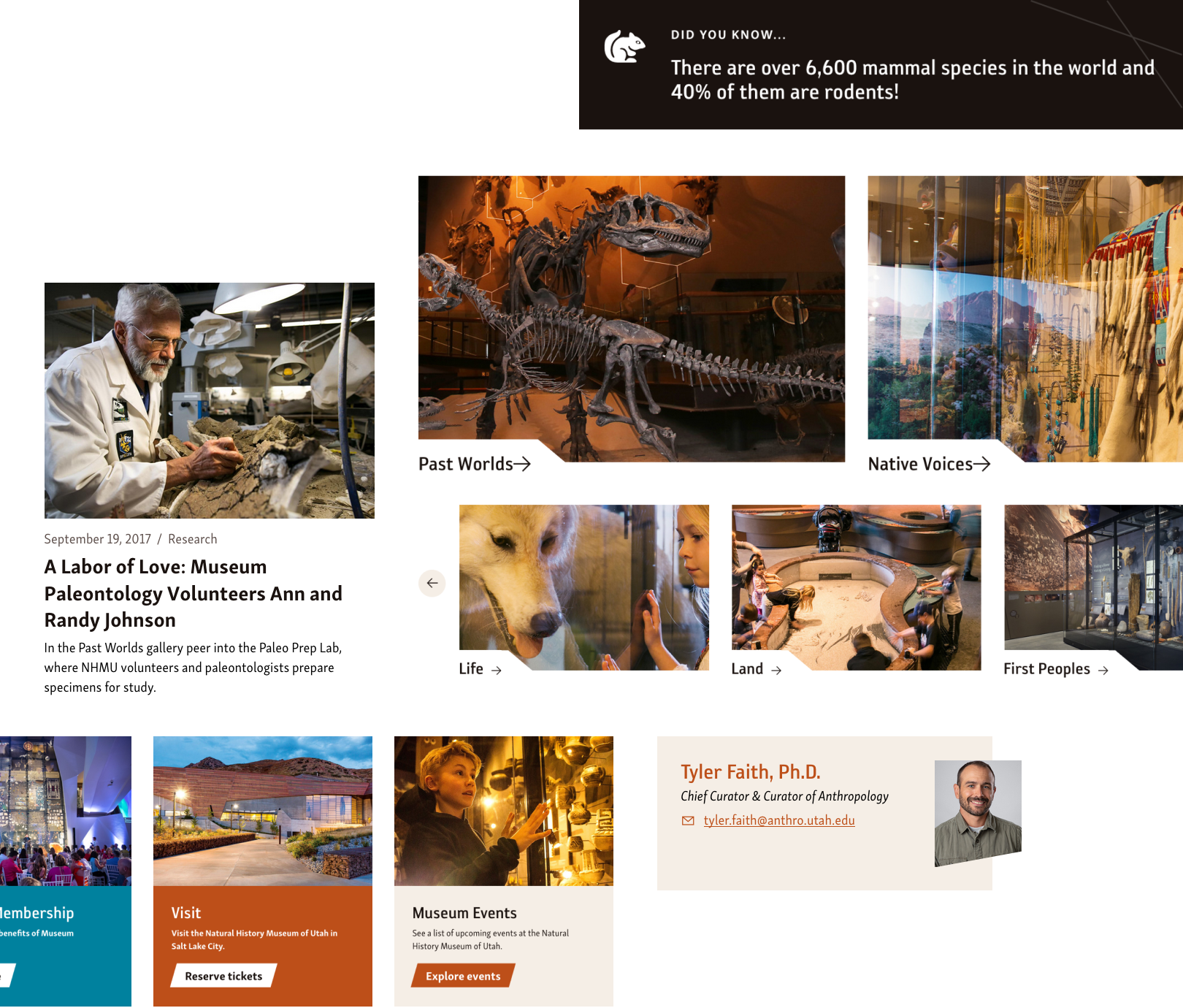 Customizing Drupal to work for their team
Along with transitioning the site from Drupal 7 to Drupal 9, developers needed to improve the publishing experience for NHMU staff. And rather than funneling all of the work through a couple of NHMU staff, stakeholders hoped to democratize the content, assigning content responsibilities to multiple teams and devising a process that links specific content to respective stakeholders.
As part of the Drupal 9 migration, developers baked Aten's bespoke authoring tool—Mercury Editor—into the authoring experience. Doing so allows NHMU staff to easily drag and drop content components into pages, thereby simplifying the authoring process. In addition, developers tagged content and assigned it to various NHMU teams, providing a clear delineation of content responsibilities.
Get in touch with us to see how our team of strategists, designers, and developers can create a website that connects with your users and tells your story.