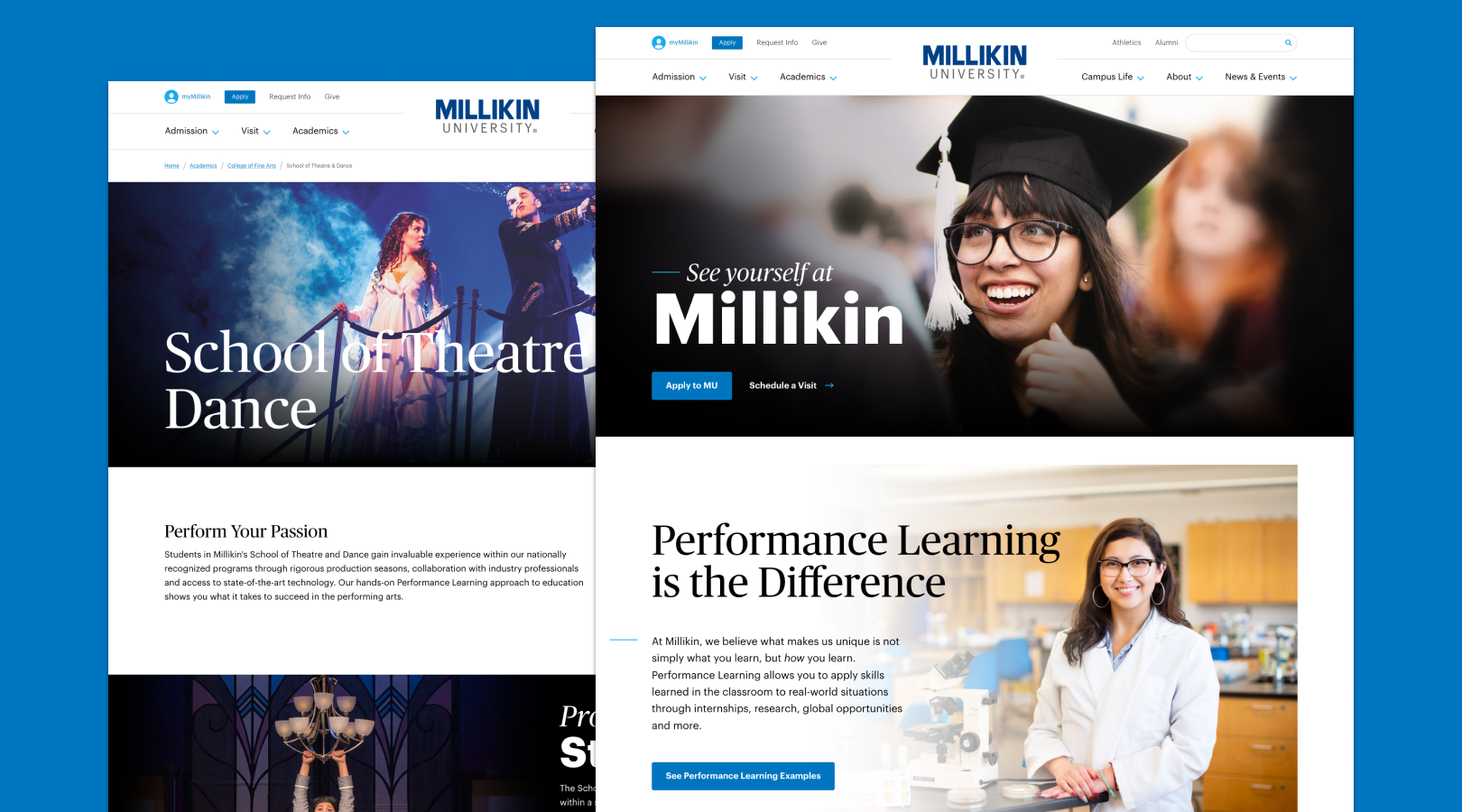 Content- and Mission-Driven Site Redesign and migration to Drupal 9
Millikin University is all about performance learning. Its educational framework enables students not only to learn in a classroom setting but also to test drive their skills in real-world, hands-on situations. The trouble was, however, Millikin's previous website wasn't on par with the institution's forward-thinking and performance-driven mission and needed an upgrade to Drupal 9 with Drupal 7 end of life approaching.
Aten redesigned and simplified the site to better communicate Millikin's personality and improve ease of use both for site visitors and back-end content-management staff.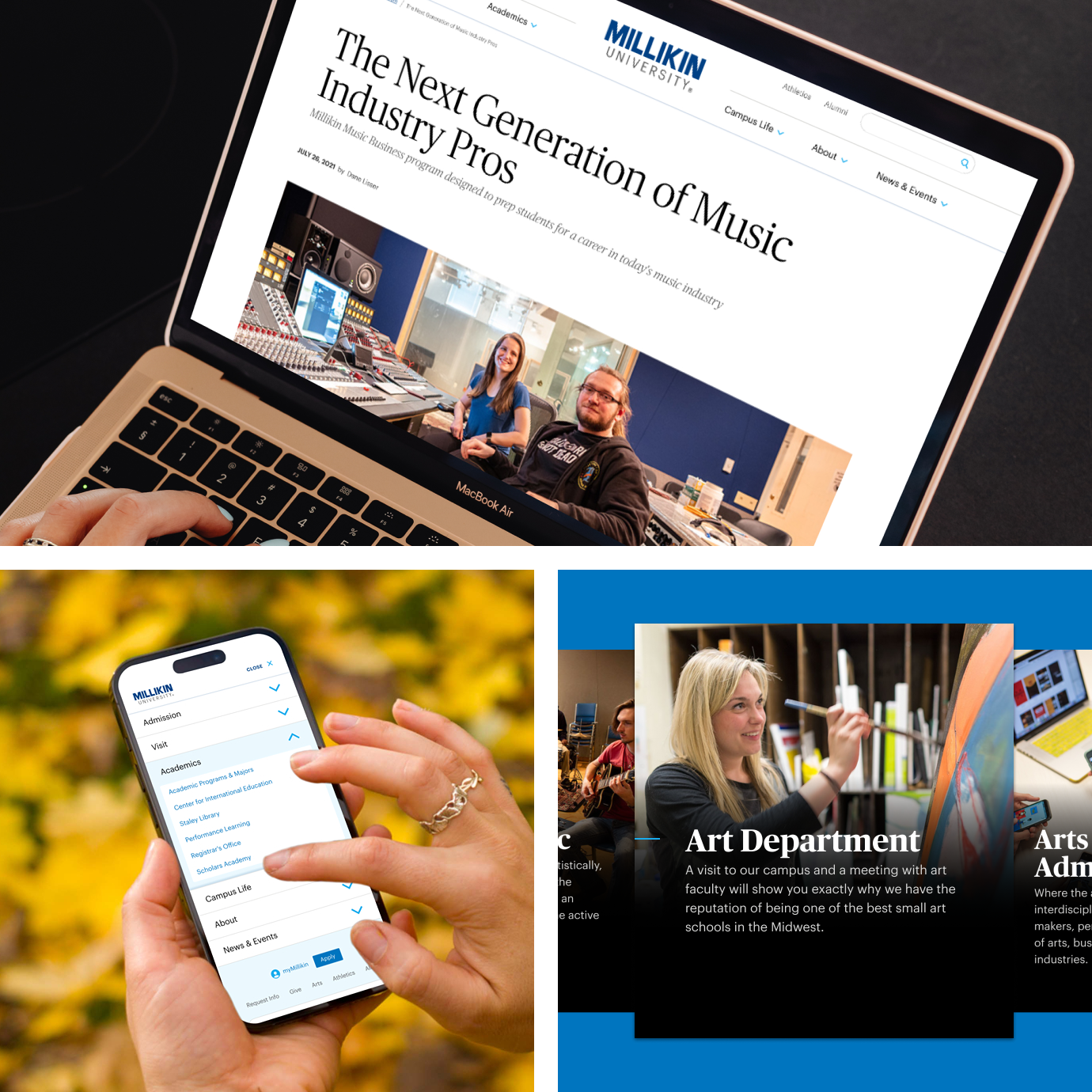 Key Challenges
Drive Mission, Enhance Engagement
Going into the project, Millikin was looking for a site redesign that would generate awareness and recognition for the university while also improving ease of use. The end goal was to enhance audience engagement and drive home the institution's performance-learning mission.
Simplify Content
The site redesign also needed to incorporate a simplified content strategy. We took a deep dive into the existing content, assessed each piece of content's effectiveness and placement, and recommended a content structure that Millikin could use for years to come.
Encapsulate the Brand Personality Visually
Perhaps most importantly, the site had to capture Millikin's unique personality and deliver the message that it offers performance learning, where students are out in the world doing and learning as opposed to merely sitting and absorbing in a classroom.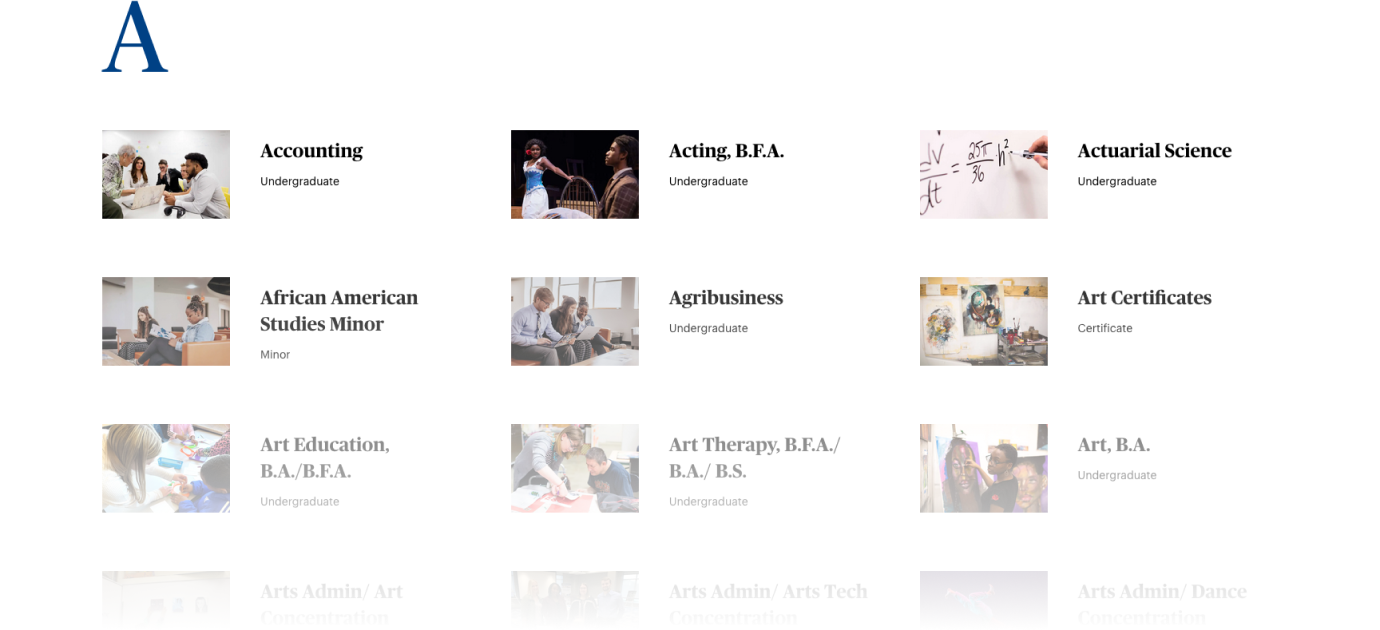 Solutions
In-depth Discovery Phase
Capturing the personality of an organization and presenting its content in a way that works hinges on a thorough understanding of both the university's brand and audiences. To that end, we started the redesign process with an in-depth discovery phase involving gap analysis, stakeholder and user surveys, journey mapping, card sorting, audience and persona analysis, and more.
Content Audit and Content Strategy
Work then evolved to include a massive audit of more than 1,000 web pages, all of which were assessed and reorganized into a new information architecture that simplified the site and offered a better user experience. In the process, Millikin stakeholders obtained a better understanding of their content and its direction for the future. We also devised a forward-thinking content strategy that Millikin could use to govern its publishing workflow.
Mission-Driven Design
Based on design workshops, comparative analysis, and a thorough design exploration with Millikin stakeholders, Aten gathered critical insights to drive the new design. Ultimately employing a new type pairing and a stunning layout designed for flexibility, the new site reinforced Millikin's performance-learning mission and personality with beautiful images of students in action and literally out in their fields of choice.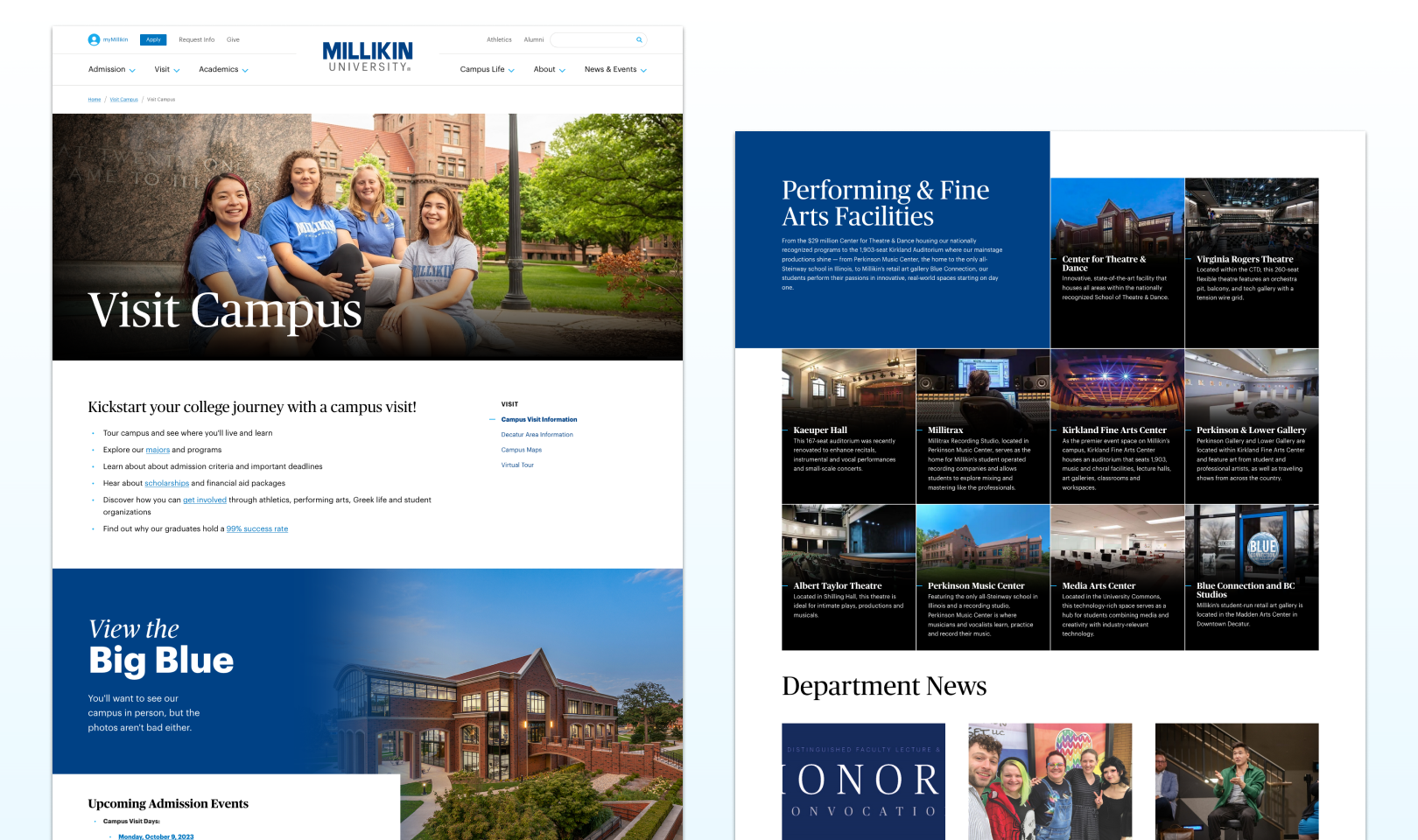 Design accolades
As a result of our partnership, Millikin University's new website was recognized for its excellent design and won the 2023 Silver W3 Award in the Education category.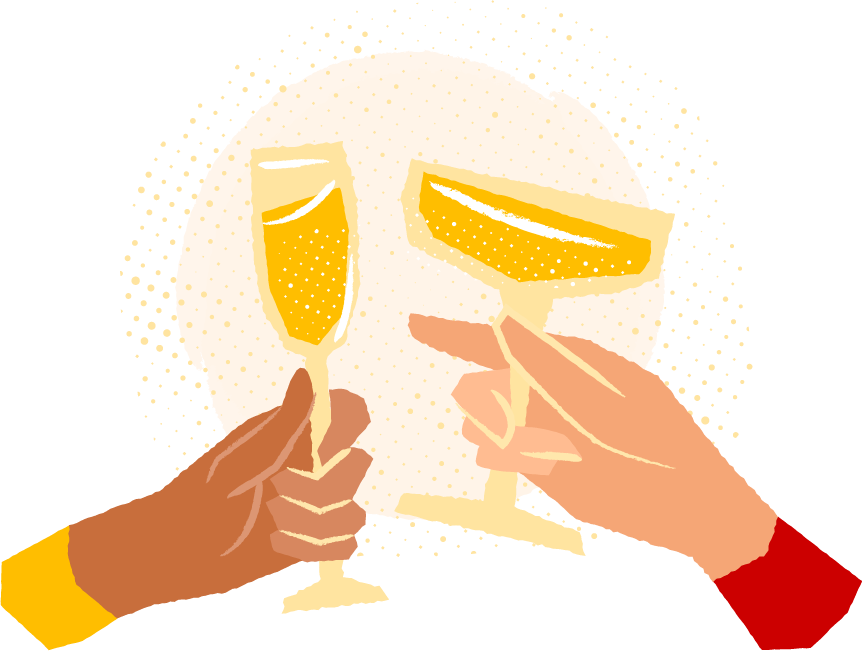 Is your website capturing your college or university's personality while serving current and potential students the content they're looking for?