Indivisible is a national movement to remake democracy.
Thousands of group leaders and more than a million nationwide members are remaking democracy by taking regular, iterative action to fight for progressive policies. Action oriented and people driven, Indivisible engages audiences, builds collective purpose, and creates change.
Indivisible needed a digital platform that reflected their deep identification with activism, activists, and grassroots organization. The website had to clearly state the movement's goals, build social capital through engaging, informing and animating their audiences, and galvanize collective action with clearly articulated, concrete next steps.
Bold imagery, brilliant color and a striking design catapult Indivisible's action focus to the forefront of the user experience. With people-packed, politically charged photography and a liberal use of empty space, Indivisible's concise, commanding calls-to-action connect with users and drive high value interactions. The latest in practical accessibility technologies makes Indivisible available to all users, delivering their message and realizing their mission among a truly broad, inclusive "we the people."
Key Challenges
Effectively reflect Indivisible's energy and momentum as a national movement in the digital space.
Make Indivisible's message, tools, and resources accessible to everyone.
Build velocity with audiences around events, in-person meetups, and concrete calls-to-action.
Key Solutions
Bold imagery, a loud palette, and concise, direct messaging puts mission, vision, impact and immediate action directly in front of users.
The latest in accessible design and architecture breaks down barriers to content and puts usability for all at the center of every major interaction.
A robust event search, an interactive national map, and a database of valuable resources inspire and empower up-and-coming local leaders.
Utility and content for all
Concise, bold callouts and robust resources for real-world political action puts audience involvement at the center of every interaction — without leaving any users behind. From color contrast to keyboard navigation and screen reader optimization, accessibility took center stage for the new Indivisible.org. A combination of calculated design decisions, semantic markup, and Javascript fine-tuning gets Indivisible in front of anyone and everyone who's ready to remake democracy.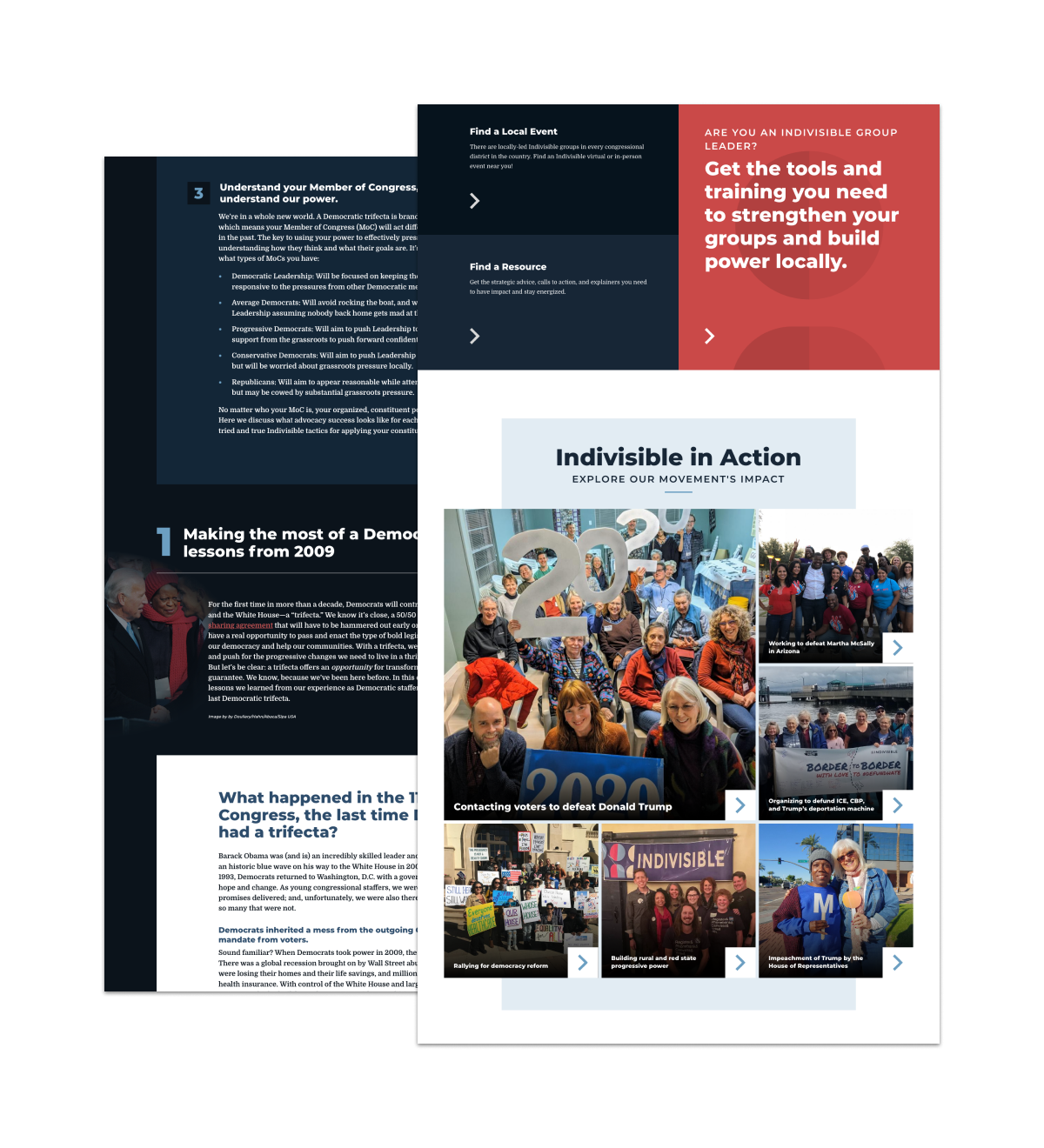 Sweeping the nation, visualized
An interactive national map studded with hundreds of pins for local groups puts the scope of the Indivisible movement front-and-center. Built in React JS, the dynamic map pulls live data from a managed third-party database to keep audiences completely up-to-date with the very latest developments in real-world political action.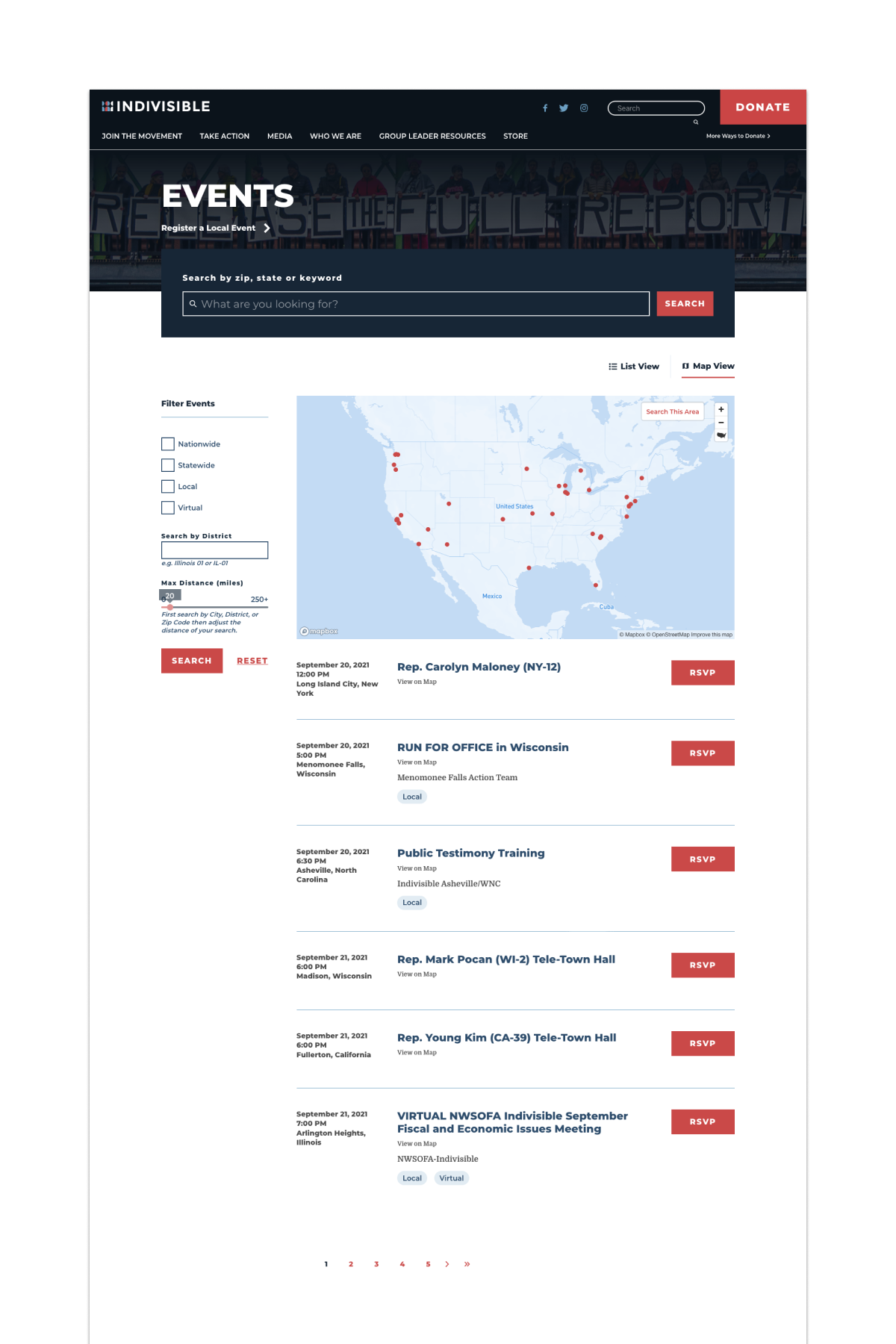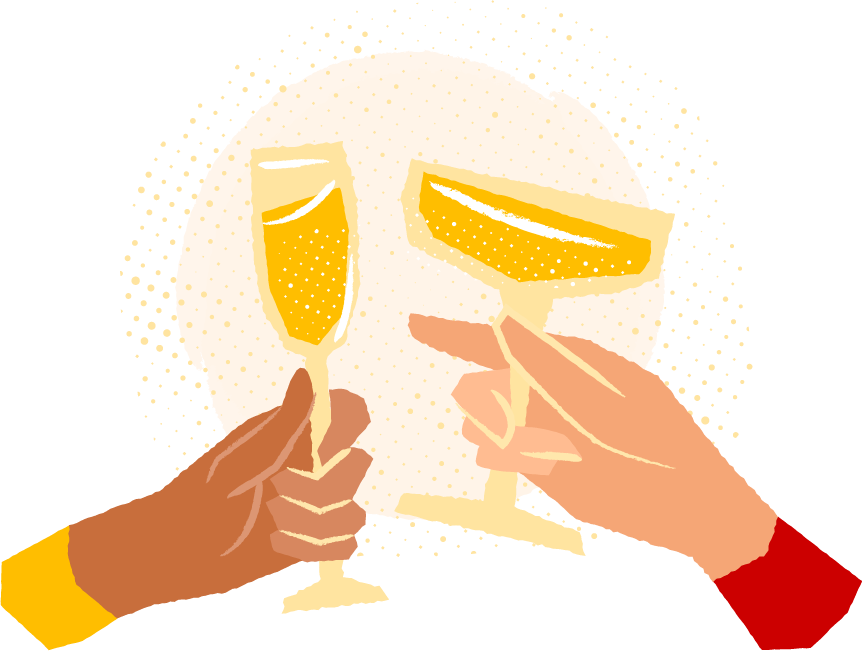 Get connected.
What could a users-first approach do for your organization? Schedule a 30 minute call today to learn more about connecting with your audiences.