Aims builds better communities.
Passionate instructors, state-of-the-art facilities, and small class sizes are just the beginning. With a keen focus on community, inclusion, educational opportunity, and student success, Aims delivers the skills and knowledge that advance quality of life and economic vitality.
Aims.edu connects students, faculty, and employees to a breadth of critical services. From email and shared calendars, to web-based academic reporting and advising, to curriculum programming and bill pay services — the Aims community stays vitally connected and coordinated through their digital platforms.
Aims Community College marketing and editorial staff rely on a streamlined digital authoring experience to connect their users with diverse content and service offerings across a variety of departments and three distinct audiences. A fully integrated digital communications strategy informs and inspires the community with easy-to-use newsletter publishing and mobile notification tools.
Key Challenges
Simplify a complex and overcrowded navigation structure that was leaving audiences disconnected from content and unable to locate the information and services they were seeking.
Integrate and consolidate a variety of disparate third-party industry standard digital services that are critical to student and faculty day-to-day tasks.
Give web editors the power and freedom to craft compelling rich media uniquely positioned to present a variety of content from course catalogues, through events and news articles, to department landing pages.
Key Solutions
Journey mapping, card-sorting, and other audience-led exercises — performed with both students and staff — defined users' needs and intuitions and delivered a simple, direct navigation hierarchy that emphasizes high-value interactions.
Syndication and integration via APIs provided by each third-party platform bring all content and services under a single roof — and create robust, centralized user dashboards for each specific audience.
A highly visual, intuitive drag-and-drop authoring experience lets publishers build rich media pages by arranging text, images, video, and other media across fluid layouts.
Powerful results, just one year later
Increase in page views +40%
Average session increase +23%
Bounce rate decrease -34%
Comparing one year of data from the new site vs. the old site since Aims.edu launch
Everything, together
Aims.edu integrates and consolidates specialized third-party services to put everything important within arms reach. Course catalogs are imported from Acalog Catalog Management, events are brought in from Localist, staff listings are powered by Workday, and images and multimedia from Brandfolder are seamlessly integrated into the digital authoring experience. The result is a streamlined, easy-to-use platform that thrives in an ecosystem of industry standard digital products.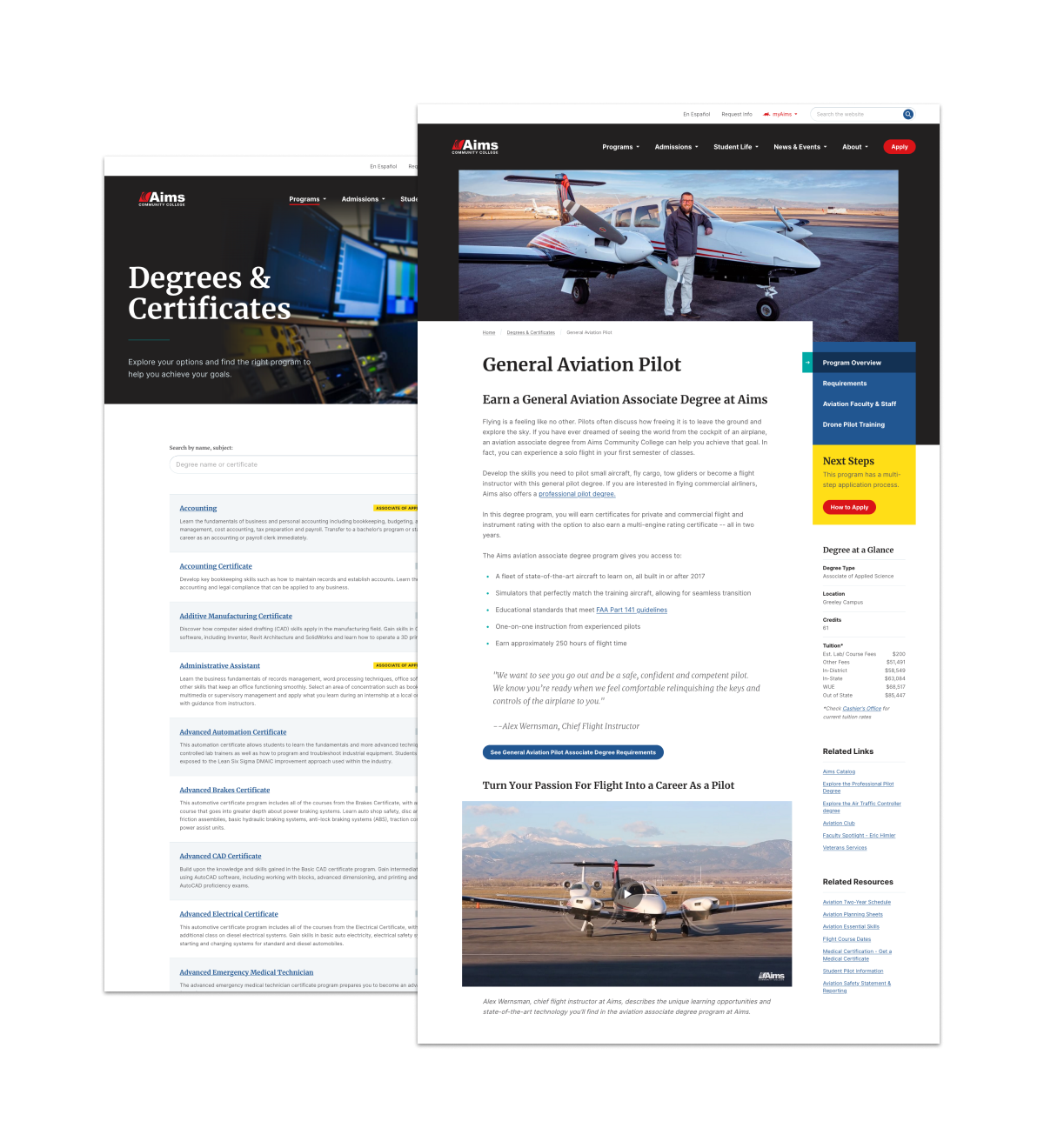 When working with Aten Design Group, we quickly realized how knowledgeable they are with creating modern websites and managing large projects. They guided our team every step of the way, from user journeys and creating elegant designs to development and launch day.
Elegant authoring
Flexible, powerful, and intuitive digital publishing lets content managers break away from one-size-fits-all templates and dive into rich media authoring that connects with audiences. Endless cycles of Edit and Preview pages are a thing of the past. Instead, content creators watch their pages take shape while editing as they drag-and-drop images, text, slideshows, and other media into flexible layouts.
Learn more about how we're improving the Drupal authoring experience.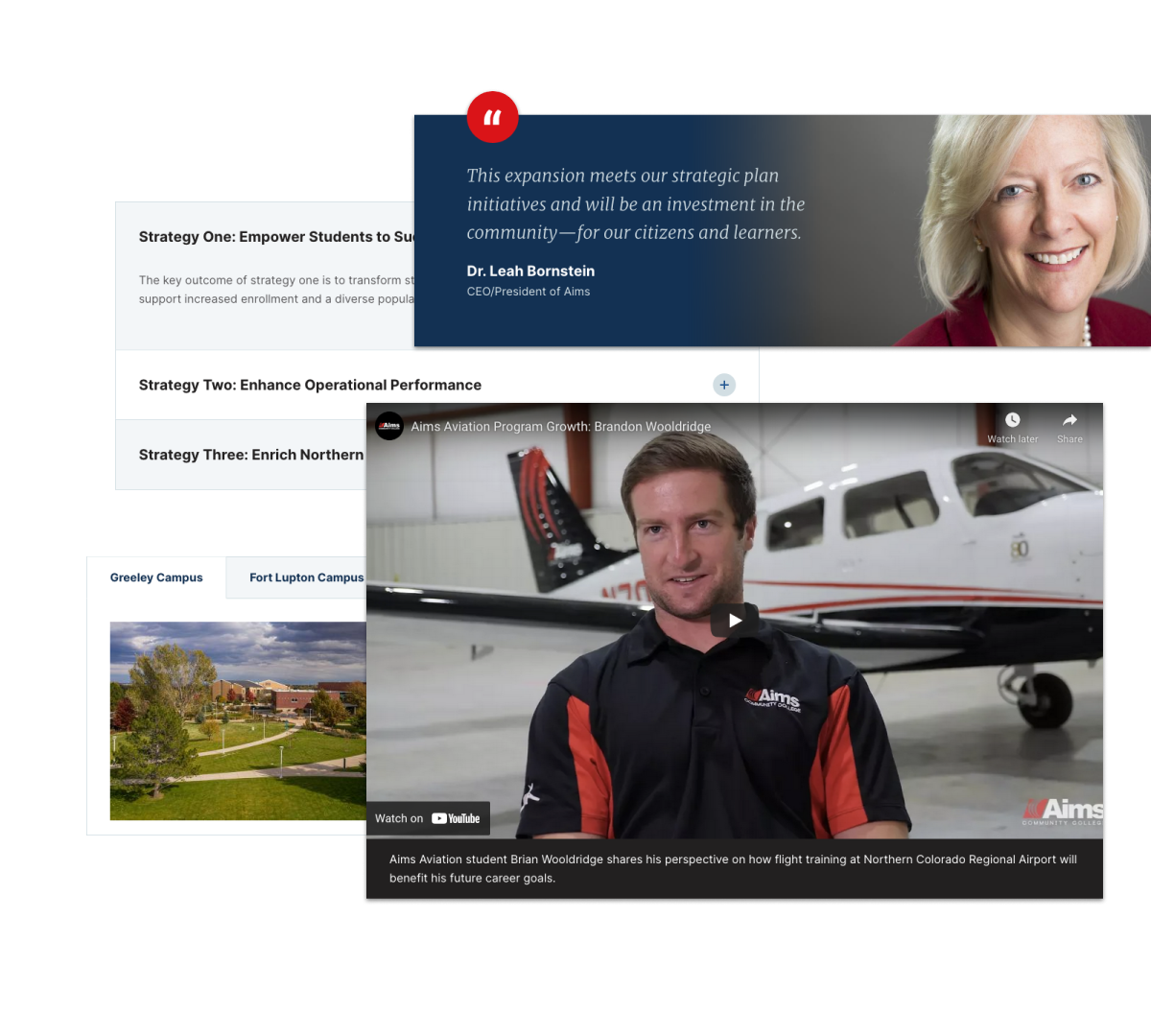 Communication at scale
Auto-magically aggregated content for newsletters and website integration with Rave Alert SMS notifications facilitate top-tier digital communication that keeps the Aims community connected. Fresh website content is bundled into email-ready lists of teasers at the click of a button. Timely campus-wide push notifications or SMS broadcasts are mirrored as highly visible banner notifications on Aims.edu.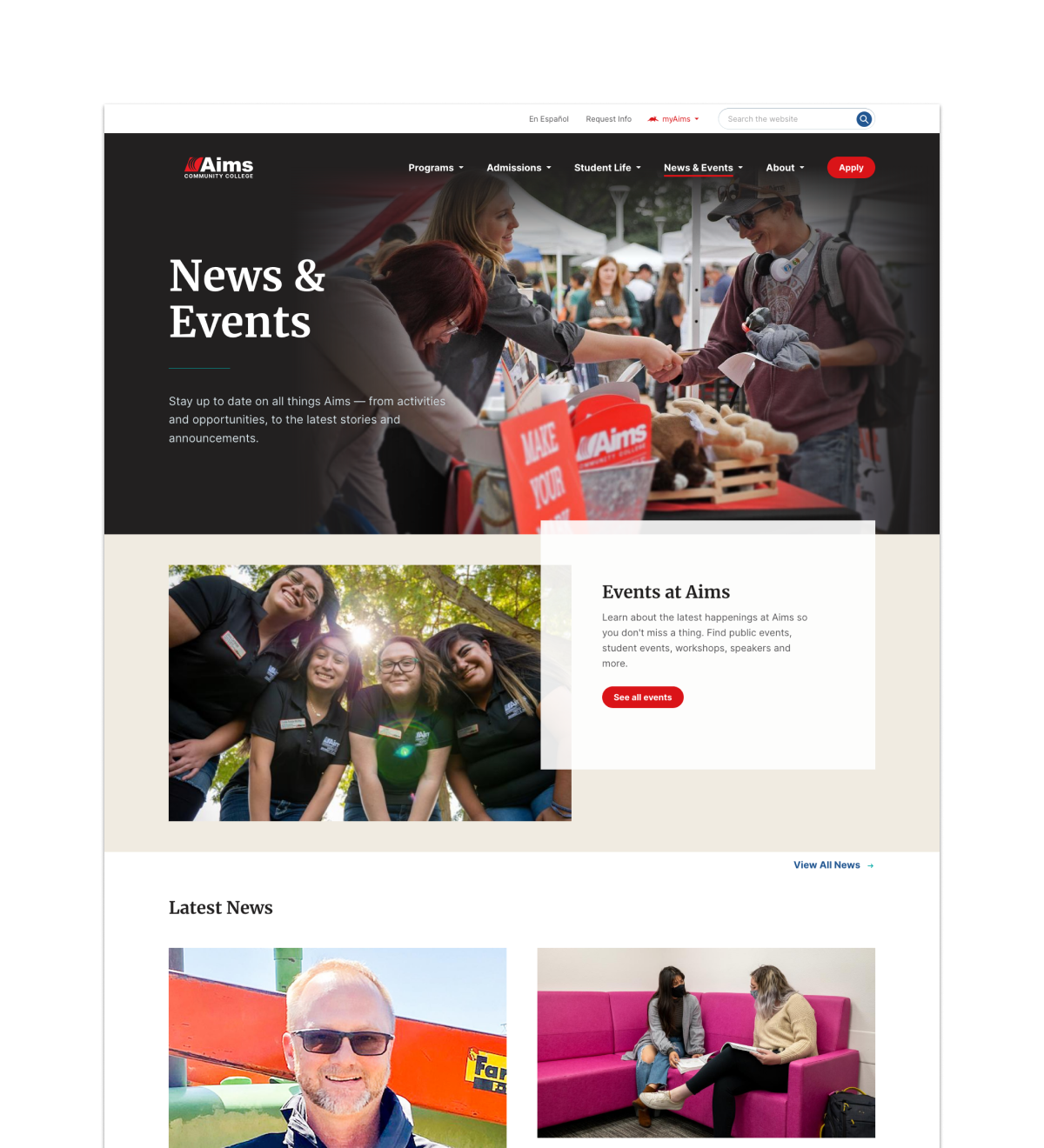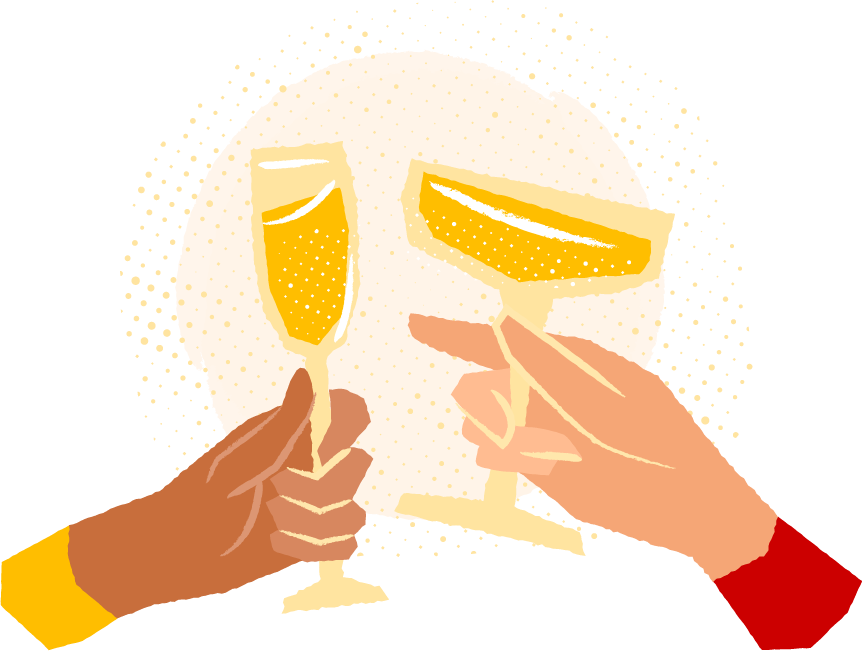 Are you connected with your audiences online?
Schedule a short call today to learn how the right team and the right tools will simplify your users' interactions and deliver a rich, consolidated digital experience.