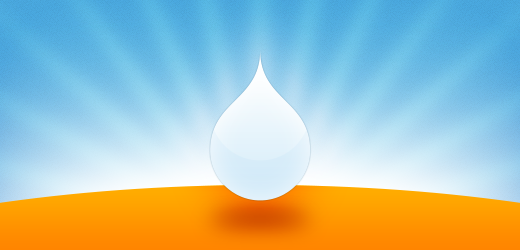 Hop on over to drupal.org and one of the first things you'll notice is the slogan, "Come for the software, stay for the community." I'm fortunate to be living in Denver, a city with one of the most vibrant Drupal communities around. Host to the most recent DrupalCon, Denver also boasts monthly Drupal meetups (which you can watch streaming live on Denver Open Media), an active IRC channel, and many of the leading Drupal shops, contributors, and maintainers.

It doesn't take much time to be rubbing elbows with Team Aten if you're in the Denver Drupal scene. Aten Design Group has played a key role in all of the Denver highlights I just mentioned: building the DrupalCon website, hosting the Denver Meet Ups, and employees actively taking part in conversations on IRC. It seems that every Drupal event I attend there is a friendly Aten employee working behind the scenes to make it happen. So, when I was invited on as a site builder I didn't hesitate to accept the opportunity to be part of a company whose sites create the social impact I respect and whose leadership in the Drupal community is well-known.

Just as Drupal's slogan says, it was precisely the dynamic community surrounding the Drupal technology that inspired me to specialize in this facet of web development. With a background in Linguistically Diverse Education and grassroots organizing around economic and social justice issues, I was immediately impressed with the cooperative spirit of Drupal users and the Drupal core team's commitment to transparency and openness at every level.

Drupal continues to grow quickly, and it has in fact been stated repeatedly that because demand for Drupal is so high, its use could be growing at an even greater rate if there was a larger talent pool available. One of the exciting opportunities for Drupal growth is to expand its use beyond its traditional circles to include people and communities underrepresented in the tech world.

During this time of economic downturn, more people are finding themselves changing professions, open to career paths they once hadn't considered. Working closely with clients addressing inequities and marginalization in our world, Aten sees the ways in which these injustices bleed into the issues of access and opportunity present in open source communities such as Drupal's. Drupal's continued demand and strong systems of support create a prime opportunity to diversify and broaden an already thriving community. The Drupal Ladder Initiative, and the formation of DrupalChix groups across the country are just two examples of ways people are creating more opportunities for people to involve themselves in the Drupal project.

Bringing my own experience in critical pedagogy, grassroots organizing, and Drupal development you can expect Aten to continue to be a leader in building and expanding Drupal's technology and community in new and exciting ways.
Drupal Planet
Drupal