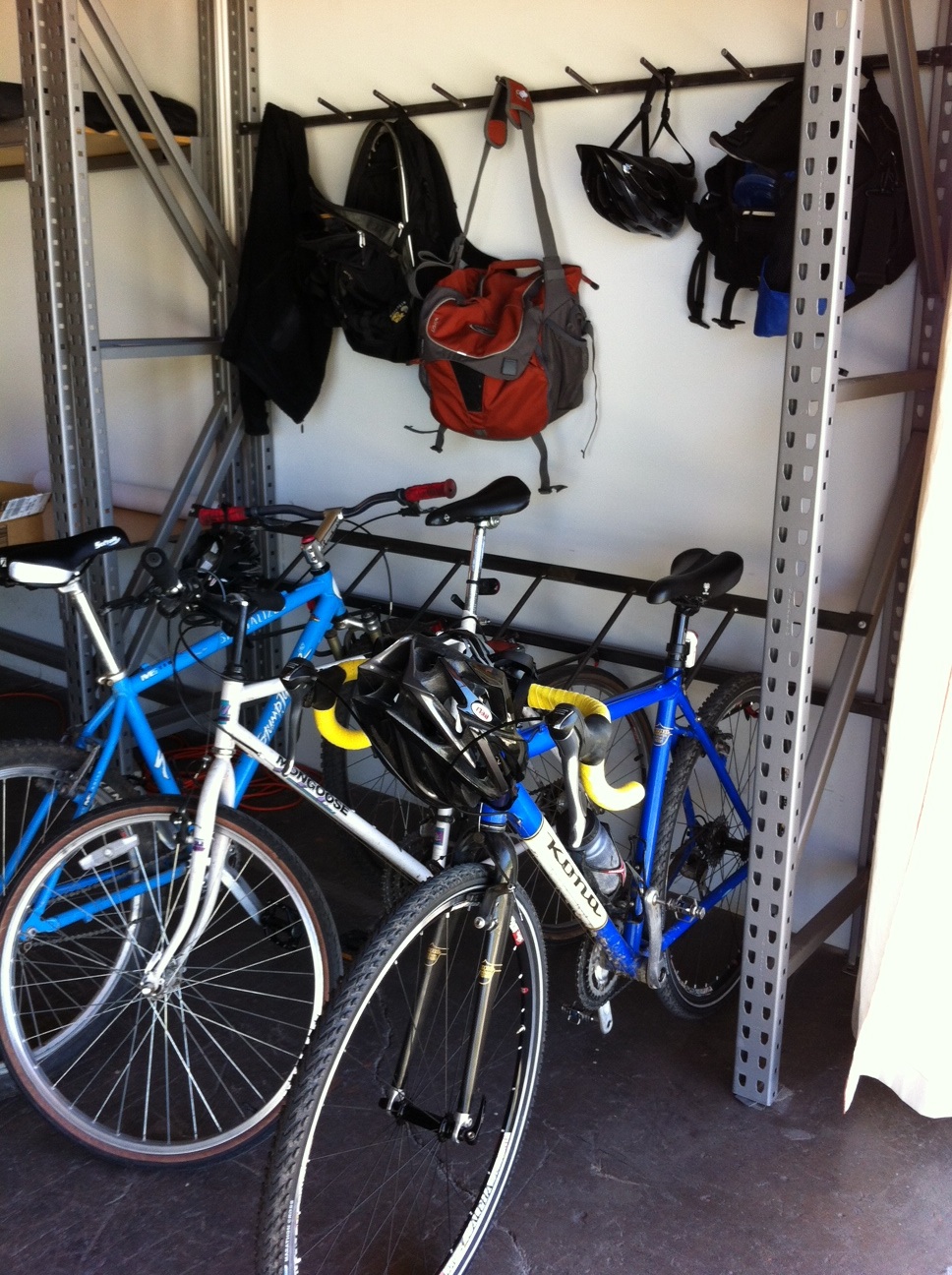 As the weather warms and we quickly head into summer, the office environment is changing here at Aten. On milder days we open the large bay door comprising the back wall of our common work area and enjoy the fresh air and cool breezes of Colorado. It's a real privilege to work in such a creative space while enjoying the beautiful, natural environment.
With the changing weather a lot of the team has been biking to work. We are really fortunate to have a scenic and safe commuter trail just next to our complex, providing a great ride in from many parts of town. However, our warm weather activity presented a storage problem; even the largest office space can feel pretty small with half a dozen bikes leaning on desks and walls.
After some brief brainstorming and feedback from the team we came up with a solution; our most recent non-personnel addition to the Aten office is a custom storage area including a bike rack and series of metal hanging pegs. A local furniture and metal artisan made and installed steel bike stands in the alcove of one of our large shelving units. Just above the rack he added industrial strength pegs for backpacks, bike bags, gym bags and just about anything we care to bring in with us. Now, bikes, bags and gear can be easily stowed and accessed throughout the day, without awkwardly taking up space in the office. Not only have we been able to work with a great local shop, but the tidy storage space really tops off a refreshing ride to the office. All of this just in time for National Bike to Work Week!
Making sure the office stays organized has proved to be a most rewarding responsibility. Although it initially seemed a low-level priority, we have all responded with gratitude to these environmental details. Who can argue with heightened efficiency and a happier team?! I look forward to seeing what we do next!