The Supply Risk Analysis team at the World Wildlife Fund (WWF) works with multinational corporations to increase the sustainability of their supply chains and reduce adverse impact on priority species and habitats all over the world. The Supply Risk Analysis platform helps corporations understand the environmental, economic, social and geopolitical risks of doing business in the very places where commodities are produced.
We worked with WWF to build a platform that dynamically generates reports for a broad spectrum of risk factors in key international commodities markets. Reports had to be clear, compelling and accurate, quickly conveying context and high-level meaning for complex underlying data. The platform is password-protected and delivers a roles-based experience to authenticated users from partnering multinational corporations.
User Centered Design Process
Early in the process we worked with the Risk Analysis team to identify key audience groups and their primary needs, creating a simple matrix of roles and needs for each group. It was clear that audience segments were both specific and unique. Some needed high-level reporting on the level of risk in a particular region, while others needed access to underlying data, methodology and sources. We designed an interface that flows from a carefully distilled overview through tiers of increasing complexity, delivering data to each audience in the format best suited to their specific needs.

Maps & Data
The Risk Analysis team needed a way to present geospatial data – for example, to show coconut production levels across a broad region of South America. WWF staff use ArcGIS to handle this data, so we developed a simple process to integrate the Supply Risk Analysis platform with Esri ArcGIS map layers. Map tiles generated in ArcGIS are uploaded to the platform and rendered with Leaflet.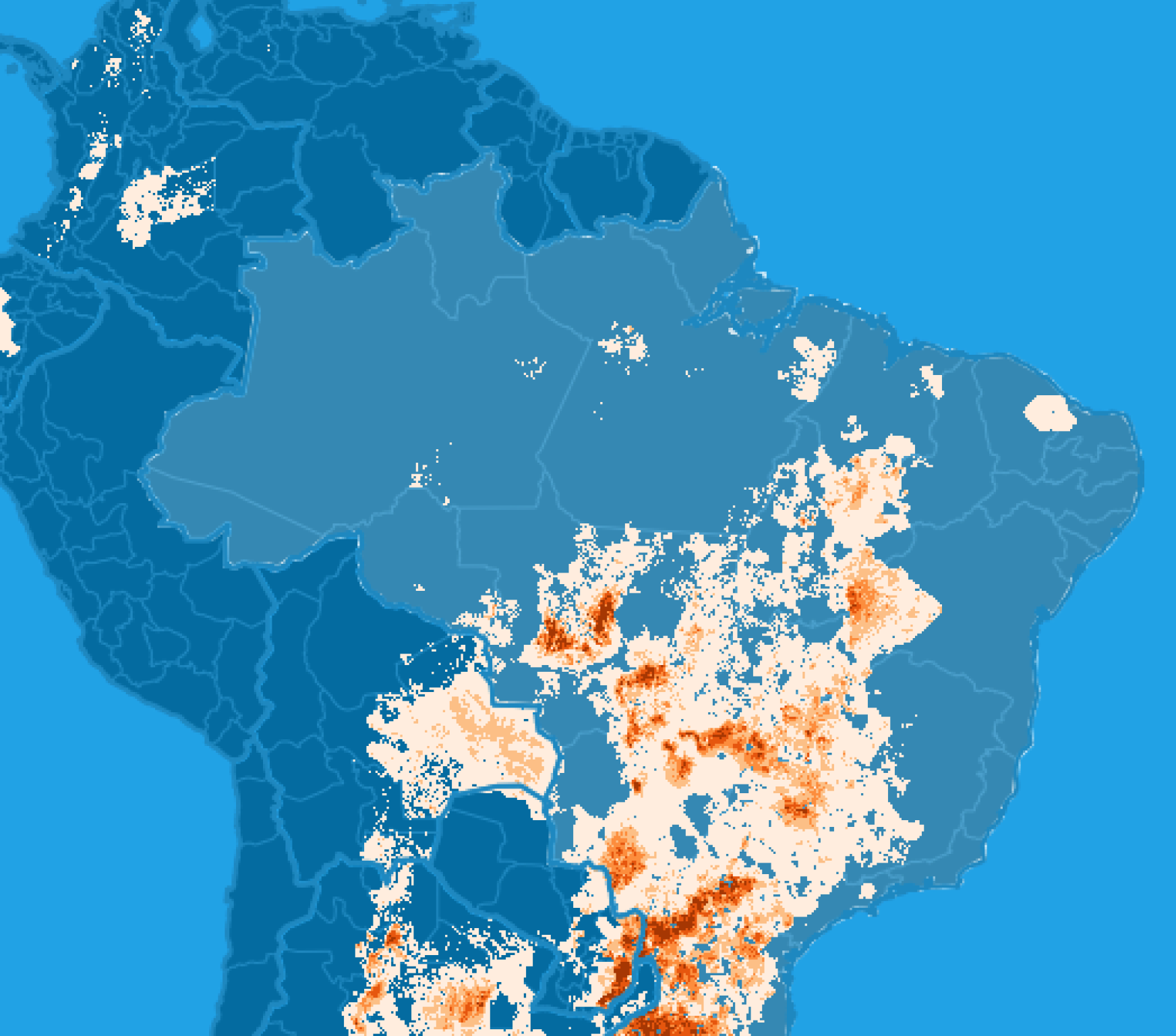 Dynamic PDF Export
In addition to providing responsive, web-based presentation for reports, WWF needed to generate polished, printable versions for corporations to easily share across their organizations. We customized a specific screen within the application for that purpose, using PhantomJS to capture the output and render it as a downloadable PDF document.