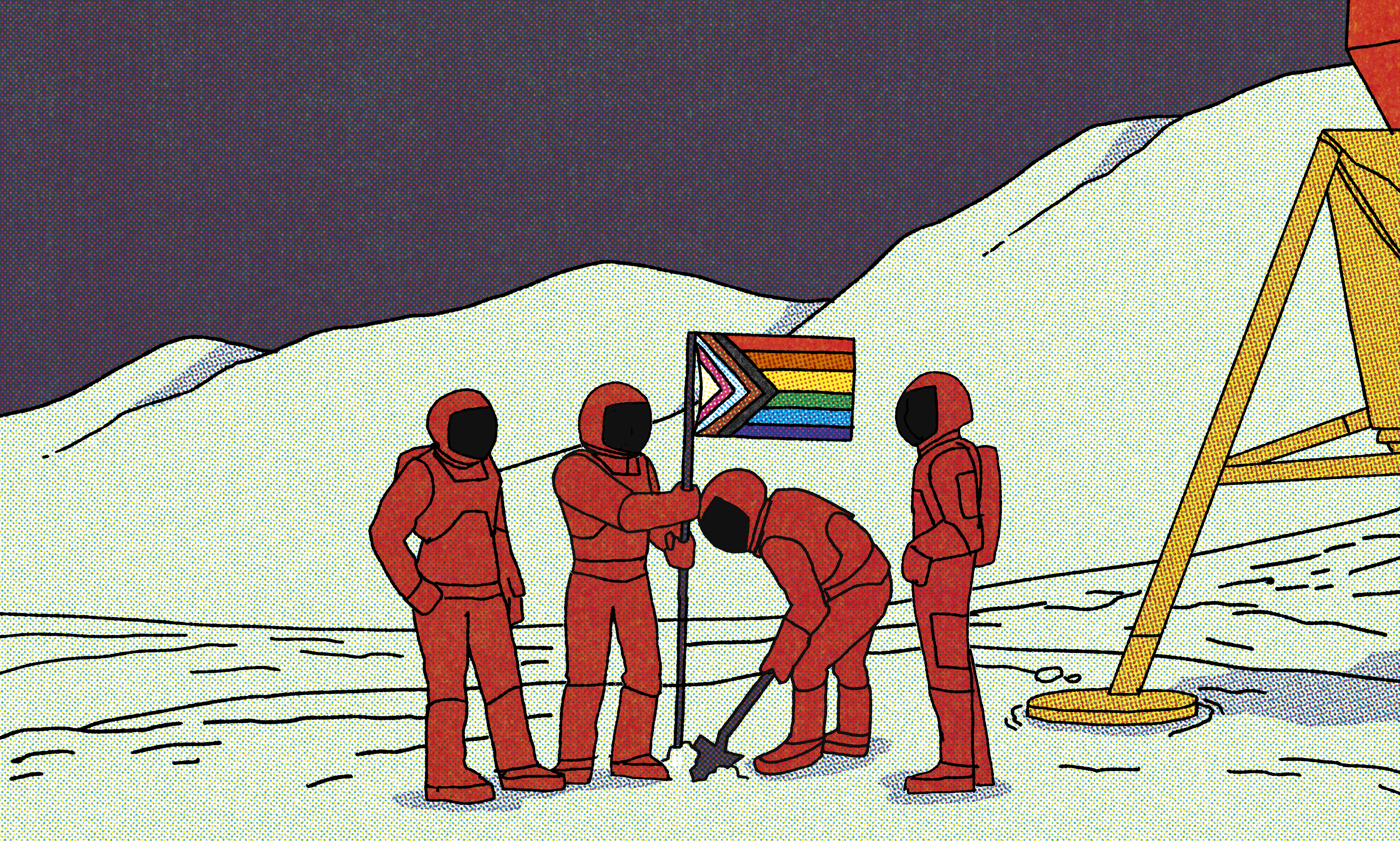 Aten clients making a difference for LGBTQ+ rights
We are so proud of our partnerships with mission-driven organizations advocating for equal rights, fair treatment, and inclusivity both nationally and across the globe. Our clients do incredible work — from active community engagement, through the preservation and retelling of important history, to frontline reporting and advocacy.
This Pride month, we're proud to highlight the ongoing LGBTQ+ civil rights movement through meaningful partnerships with some of our change-making clients.
Human Rights Watch
Human Rights Watch documents and exposes abuses based on sexual orientation and gender identity worldwide from unequal treatment and discrimination through unjust arrests, torture, and executions. They advocate for laws and policies that protect human dignity and work for a world where all people can enjoy their rights fully.
Learn more about Human Rights Watch LGBTQ+ advocacy>>
History Colorado
With its Gill Foundation LGBTQ+ Archive opening this month, History Colorado will engage, explore, and connect with the LGBTQ+ community through storytelling and the identification and preservation of documents, photos, oral histories and artifacts that help tell the compelling and complex story of Colorado's LGBTQ+ community. More than two years in the making, this archive will be traveling to History Colorado sites throughout the state.
Learn more about History Colorado's LGBTQ+ events and exhibits >>
City of Oaks
Raleigh, North Carolina — City of Oaks — fosters an inclusive community where people of all backgrounds can feel safe, respected, and represented. From appointing an LGBTQ Liaison in the Raleigh Police Department to regularly hosting and promoting events and educational opportunities, the City of Raleigh is committed to the equal rights and treatment of all residents, workers, and visitors.
Learn about Raleigh's LGBTQ+ resources and local events >>
Our [City of Raleigh's] work is intersectional as we believe that all oppressions are interconnected. As such, we are strong advocates for all LGBTQ and non-binary North Carolinians. The legacy of Stonewall lives on and we look forward to working with members of the community and supporting those within our organization to live their lives with Pride! - Beth Berg, Assistant Communications Director at City of Raleigh
LGBTQ+ in Boulder
In 2005, Boulder was listed in the book 50 Fabulous Gay-friendly Places to Live. Boulder strives to develop policies, programs, and services that embrace and equitably serve their community. From progressive municipal codes guaranteeing rights for domestic partnerships to a host of outreach and educational programs provided through the city's Public Library and Police Department, Boulder, CO, is committed to celebrating and ensuring the fair treatment of all its community members.
Learn more about LGBTQ+ resources available in Boulder >>
Civil rights movements require constant energy, innovation, and dedication to evolve public policy and popular opinion towards equality, fairness, and inclusivity. This month we celebrate mission-driven organizations taking an active role in that evolution.
The LGBTQ+ movement sprung roots in the USA some fifty-three years ago at the Stonewall Inn in New York City. Half a century later, there's still plenty of work to do. We're proud to support organizations doing that work.
Client work