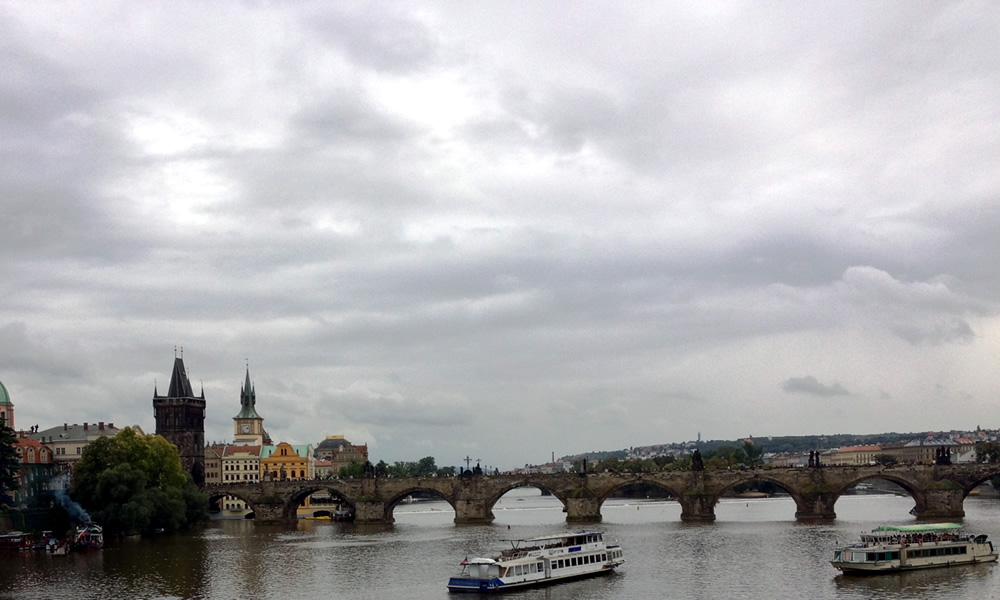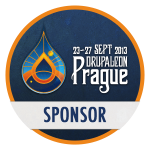 Ten days ago I returned from 2013's European DrupalCon, held in Czech Republic's capital, the beautiful city of Prague. Aten once again sponsored the event, making this our ninth DrupalCon as a company and the fourth DrupalCon I have had the pleasure of attending personally. The venue was Prague Congress Centre which was wrapped in floor to ceiling windows overlooking the city. Check out our pictures on Flickr!
Unlike the last Con in Portland, Oregon, where 14 Atenauts were present, only my colleague, Karyn Cassio, and I represented Aten in this year's European Con. However, with her many speaking and meeting engagements, I think Karyn made up for the small size of our crew. Karyn was involved as group lead for the Drupal Ladder working group during the first Community Summit on Monday; she helped coordinate the Women in Drupal Reception Tuesday evening; she gave a session on Wednesday, "Drush, Do I Really Have To Use It?;" led a BOF on Installing Drush; and attended a Drupal Association dinner on Thursday. What a week!
As for me, I spent most of the conference time at our Aten sponsor booth giving away the much anticipated sketchbook, "Prague Edition." About 500 lucky attendees who got to the booth early enough were able to get one. Other than the few I left in our Denver office for internal distribution, we gave them all away! For those of you that got one: enjoy, and thanks for lightening my load on the way home!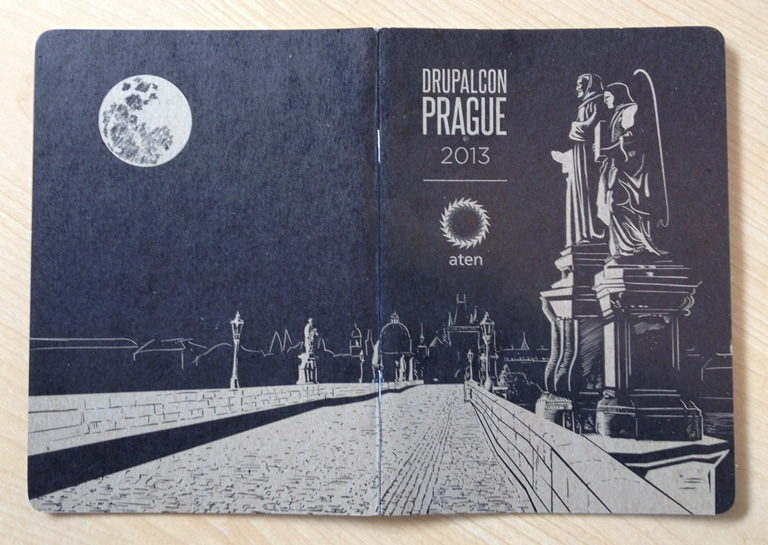 As always, the DrupalCon highlights for me were the great conversations I had during the week. There were many, many familiar faces, most of whom I was able to make connections with, and lots of new introductions, too. I was again amazed at the broad scope of organizations and job types that are represented at Drupal events. It's great to hear about so many different avenues of our global community and economy being positively impacted by Drupal tools.
After returning from Prague, I was back in the office for just two days before our whole company met in Breckenridge, Colorado, for AtenCamp2013; our second annual company retreat. It was a productive and fun time together; complete with sessions, outings, and late night card games. We'll have a post up soon with the details!
Drupal
Events