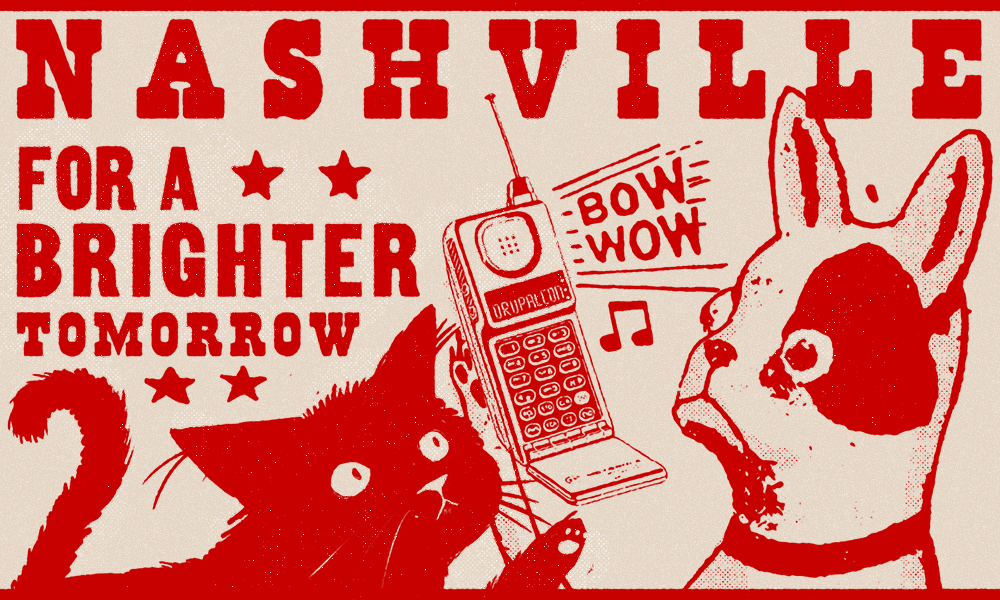 Howdy, DrupalCon! I can't believe it's already that time of year again. We're thrilled to be joining the Drupal community once again for a week of sessions, code, coffee, parties, more coffee and lots of great conversations. Can't wait to catch up with old friends IRL – and really looking forward to making new ones.
Let's Talk About Your Project
If you're at DrupalCon and thinking about a design / build project, or already have a website up and running but need help with support, we would love to talk. Just drop by booth 206 – near the main entrance of the exhibit hall.
As a quick intro: Aten Design Group is a digital agency that works with cause-driven organizations, government agencies and academic institutions to plan, design, build and support websites and web applications. We're passionate about helping our clients make real, lasting impact. We would love to hear about what you are working on.
Catch Us at These Sessions
Monday, April 9, 11:20 am — Higher Ed Summit
Joe Crespo, Director of Accounts
Please join Pauline Larmaraud, Associate Director at Stanford University's Office of International Affairs (OIA) and Joe Crespo, Director of Accounts at Aten Design Group as they share about how Aten and OIA partnered to build Stanford Off-Campus Learning Opportunities (SOLO) platform that helps Stanford manage opportunities for student to study abroad. Pauline and Joe will talk about how to wrangle stakeholders, organize a team, and how they used Drupal to build a robust and reusable application management system.
Monday, April 9, 1:25pm — Nonprofit Summit
Christine Coughlan, Director of Strategy and Joel Steidl, Director of Engineering
Since launching the new HRW.org in 2015, the team at Human Rights Watch has taken a "product over project" approach to their website – embracing regular, iterative deployments and continuous improvement. Please join Christine and Joel as they walk through how HRW has leveraged Drupal to meet their evolving needs over the long-term.
Tuesday, April 10, 3:45pm — Front End Development Track, Room 207AB
John Ferris, Director of Front-end Engineering
Reliable API calls are critical to any decoupled application. A simple configuration change to an entity or updating Drupal core can alter an API response and lead to application-breaking changes on the front-end. An API test suite can watch out for these API breaking changes by running a slew of tests against your endpoint.
In this session, John Ferris will talk about Postman. More than a simple GUI for sending HTTP requests and viewing responses, Postman is built upon an extensive set of power tools that are incredibly easy to use.
Wednesday, April 11, 3:45pm — Project Management Track, Room 205C
Sally Shaughnessy, Director of Project Management and Joe Crespo, Director of Accounts
Sally Shaughnessy will moderate a panel of project managers as they discuss their various career paths in the Drupal community. The panelists, including Aten's Joe Crespo, will share how they came to be project managers, how they keep their skills relevant, and how they maintain a healthy work/life balance in the role. The session is for all project managers no matter where they are in their own PM career path.
Thursday, April 12, 1:00pm — Being Human Track, Room 204
John Ferris, Director of Front-end Engineering
John will be joining a panel of diverse speakers sharing their personal stories about engaging with failure, specifically about being wrong -- in ways big and small, in technical decisions, in their jobs, in how they acted, in what they believed, in how they treated others -- how they came to understand that they were wrong, and what happened next.
We're Hiring!
And finally… we're growing, and looking for smart, motivated developers to the join the team and help us serve clients to build a brighter tomorrow. Check out our open positions and drop by booth 206 to connect with the engineering team learn more.
Drupal
Events